Amy Levin is a twenty-three year old pioneer. As a recent college graduate with a passion for fashion, Amy used her limited resources to create a website that brought her love affair with fabric to college students around the country. She started with an idea, and out of it, collegefashionista.com was born.

College Fashionista is an online forum geared towards college-aged students. The goal of the site is to provide a sounding board for budding 'Fashionistas' to discuss current trends, receive fashion advice from fellow classmates, and keep track of fashion events on their respective campuses. With over 30 campuses involved nationally, and 4 international campuses, College Fashionista is well on its way to becoming the authority on college fashion.
After taking a class on trend forecasting during her London study abroad program, Levin became more aware of street style, and how much it influenced the fashion industry as a whole. This experience inspired her to intern with a trend reporting company in Los Angeles the following summer. At the same time, she was interning with a wardrobe studio's LA office. The experiences she had between both internships allowed her to greatly deepen her understanding of the fashion industry and how all its different components worked together.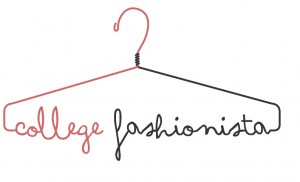 At the end of that exciting summer, Amy found herself a senior at Indiana University and well on her way to receiving her degree in Apparel Merchandising. Confused as to what her next step should be, she met with a professor at IU and was advised that starting her own fashion blog would be an effective way to get her ideas about fashion out into the world while simultaneously boosting her resume. Levin took his advice and started on her fashion project, shooting pictures of her peers on campus, posting them to her blog, and giving advice on how to achieve the same look. Her site snowballed, and became popular among her friends, not only on IU's campus but at other universities as well.
Driven by the encouragement of her friends and family, Amy sought to expand her website into all the Big Ten Universities, with a writer at each campus replicating the format she had established at IU: Style Advice of the Week, Trends, Fashion News, Boutique of the Week and Weekend Forecast. After her graduation, Amy got her brothers involved in the technical side of her project working to develop the site into a legitimate business. Amy concentrated on spreading her idea through word of mouth and establishing 'Style Gurus' in each of the new schools. Starting with 15 Gurus in 7 schools, CollegeFashionista officially launched on August 1st, 2009.
In the 8 months that College Fashionista has been live, the site has expanded into 30 schools and now works with 120 gurus. The site not only acts as a forum for college students to expand their knowledge of fashion, but provides a opportunity for aspiring fashion journalism and photography students like myself to establish their writing portfolios and showcase their growing talent. The site also helps to expose its readers to other online fashion resources, and to foster their experiences with fashion.
Having been an intern at College Fashionista for the last 6 months (along with fellow Quad writer Renee Trilivas) I can honestly say that my experiences with the site have helped expose me to the wider fashion community online. Through College Fashionista, I've discovered other online fashion authorities like The Sartorialist, Jak&Jil, and 4thandBleeker. It's also encouraged me to pay more attention to my own fashion photography blogs that until then had remained severely neglected.
Amy hopes that in the coming years, the site will continue to expand and will be established as the foremost source on college fashion. The college-aged demographic has such a commanding influence on the fashion industry that it is not a far stretch to believe that this might eventually happen, with the site gaining as much notoriety and  influence as other notable fashion authorities.
When asked about the ideology behind her site Amy stated, "I never ever want the website to turn into a criticism site where people show photos of what not to wear. That is not the point of the site. The point of the site is to show how a trend can't be defined on college campuses, since there are so many students and such a large demographic of people that there isn't one set look that everyone follows."
The world is now set up in such a way that it is extremely easy to find other people who share the same interests as you. College Fashionista is essentially an aggregate source of all the most astute fashion enthusiasts at various college campuses. Amy's vision and drive has helped to promote fashion as a legitimate career path for aspiring Fashionistas. We can see from her story that all you need to make a name for yourself is an idea, and the commitment necessary to see it through to fruition.
You can interact with CollegeFashionista on Facebook, Twitter, Lunch.com and BlogLovin. Anyone interested in joining the College Fashionista family can apply at apply@collegefashionista.com