The end of spring semester is upon us. The sun is shining, the trees are blooming, and students all over campus are fighting the eternal battle between studying for finals and napping with friends on the BU beach.
Three months ago, I came to Boston University as a jittery transfer student, slipping and sliding over icy sidewalks. Since then, I've analyzed real human bones.  I have spent a truly absurd amount of dining points on late night smoothies. I have worn Dean Elmore's ring. I have found a place I feel comfortable – on the Quad staff.
It's been an awesome semester for the Quad, too—from a hysterical interview with @BUdiningservice to a hectic trip to the South by Southwest film festival, Quad writers have been everywhere. We've done everything. We have continued to bring you—the BU community—campus and city news that impacts your lives. What's more, we've done it all with our own, quirky, Quad style. So here, ladies and gentlemen, Terriers all, is the Semester in Review for Spring 2011.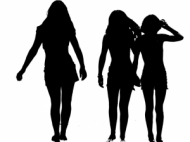 Harvard Hoochies: This semester, Boston University's own husband-hunting Hoochies snatched the spotlight (and my heart) with their snarky tweets about their Harvard adventures. In their own words, the Hoochies are, "intelligent, personable, self-deprecating, semi-psychotic women comfortable with [their] sexuality and [their] intentions." Perhaps the highlight of their eye-opening Op-Ed was the classic one-liner, conveyed to the Quad via email, "The one obstacle in our way is that stupid river." They're secure, confident, funny women. Hunt on, Hoochies. Hunt on.
Film Festivals: This was an incredible semester for the Quad's film writers. Our very own Monica Castillo (COM '11) trekked to the South by Southwest film festival in Austin, surviving off of stale popcorn, adrenaline, and sheer guts. She even met Robert Ebert, a connection that proved to be pure awesome later in the year when he gave a shout-out to a Quad Senior Bucket List video about movie theaters in Boston. Both Castillo and Paul Squire (COM '11) headed out to Tribeca for another marathon movie-viewing session, and David Braga (COM '11) covered the International Film Festival Boston.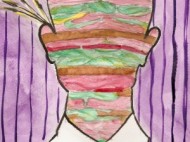 BU Dining Service: This semester saw the beginning of something beautiful—The Quad Tweet Creep. Meghan Ross, social media sorceress, kept an eye on the multitude of BU twitter accounts—both legitimate and not—and captured an interview with the elusive person behind the loony @BUdiningservice account. It's a classic.
Spring is also a time of transition. This semester, the Quad is experiencing that first hand. In a few weeks, we say goodbye to some of the people who made us great. People who made us. In the past two years, the Quad has posted over 1,300 articles. The site gets 10,000-25,000 unique visits a week. Our staff has grown to include 45 people from 15.
Lauren Hockenson, publisher and co-creator of the Quad was interviewed in 2009 about her new start up. In an article from BU Today, Lauren said, "In my wildest dreams, I hope the Quad is an institution we can pass on to future students who share the same passionate viewpoints as the students we have now. I'm very proud of what we've created." So are we. And to thank Lauren and all the people who worked with her to make this possible, the Quad staff will continue to bring a standard of excellence to BU's publications.
Enough of the gushy stuff. Go study. Happy semester, everybody.