One-man show John O'Regan, better known as Diamond Rings, redefined stage presence at the Paradise Rock Club Thursday night.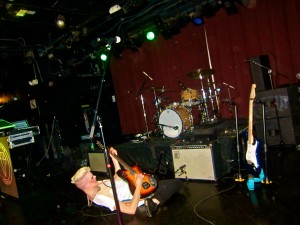 Accompanied by fellow genre-straddler Twin Shadow, O'Regan went out with a synthy bang at his 2nd to last show on the 'Clean Cuts' tour. He covered every inch available to him, dancing—and even rapping– on all four corners of the stage.
The Toronto-based musician's debut album, "Special Affections," was released by Secret City Records in 2010 and reissued in June 2011 by Astralwerks. O'Regan said that he approached his premiere album like it was a big experiment: he recorded it in his bedroom.
"There's less pressure when recording in my own studio at my own pace," O'Regan stated in an email interview. "I can spend all day EQing a snare sound if I want to."
Thursday night, he paired his 80's infused dance moves with impressively baritone vocals to provide the audience with the best possible idea of what it is to be Diamond Rings.
"Diamonds are multi-faceted and precious, but also the hardest rocks out there," O'Regan said. "I can cut you if you're not careful."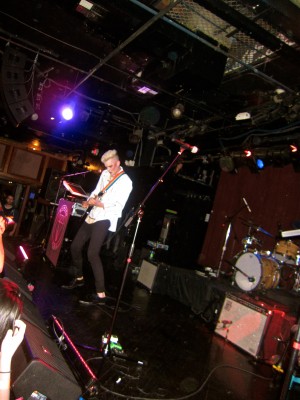 This contrasting quality seems to be representative of his musical identity as a whole. From his deep voice against catchy synth-beats to his colorful makeup against his pale skin, O'Regan's music is full of clean collisions.
He stated that his musical persona is all consuming; Diamond Rings and John O'Regan go hand in hand.
"[I don't] wake up every day and put eyeliner on, but I'm always thinking about my art," O'Regan said.
Diamond Rings' eccentric style has been compared to that of David Bowie and even Lady Gaga. At the show, he was dressed in a graphic t-shirt, a white leather jacket, a chain necklace, and a pale face of makeup. O'Regan said that he uses fashion as a way to express himself and connect with the world.
"People listen with their eyes," he stated. "It's naïve to imagine that image isn't a big part of being a musician in the modern world."
Diamond Rings' 'Clean Cuts' Tour with Twin Shadow ended Friday night with a show at New York City's Webster Hall, but his musical career is just opening up.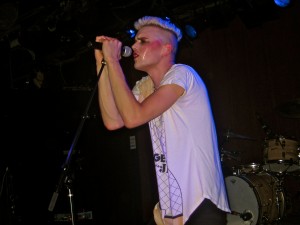 O'Regan may take his sophomore album in a new direction, but his audience can rest assured that his music, as well as his fan-base, will remain "loud and proud."
Listen to: "All Yr Songs" and "You & Me." To learn more about Diamond Rings, visit www.diamondringsmusic.com  or follow him on Twitter @stayfierce.