This past Thursday evening, the Howard Gotlieb Archival Research Center, in conjunction with the Educational Bridge Project, hosted "Tales of Passionate Pursuits in Love and Art: St. Petersburg and Beyond" in Mugar Library's Richards-Roosevelt room. The event featured encounters with Russian arts from three different distinguished women, Dr. Tatiana Yurieva, Dr. Diana Vinkovetsky, and Dr. Daphne Katolay.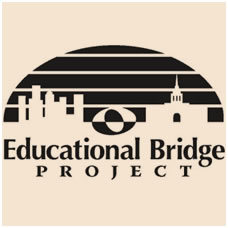 Dr. Yurieva, a St. Petersburg University professor, spoke first on the connections between scientific life and the arts in Russia. Although science is her principal forte, she called herself a "critic from the heart," favoring emotional over the intellectual. Yurieva talked about the expression of humanity's ideas through art, and said she came to know and understand American culture through our interactions with our artists.
Next, Dr. Diana Vinkovetsky took to the podium. Vinkovetsky is an award winning Russian author who had just 72 hours earlier returned from St. Petersburg where she was presenting her latest book. She spoke on the sixties underground arts culture in Russia, and avante garde Russian art. In much of her speech, Vinkovestky talked about Nobel Laureate Joseph Brodsky and his contributions to avante garde.
Finally, Dr. Daphne Kalotay spoke, the youngest and only non-Russian of the trio. Kalotay is a Boston University alumnus and faculty member with a passion for Russian literature and culture. She spoke about her novel, Russian Winter, the tale of the intertwined lives of two women, a graduate student and an elderly Russian living in Boston. The novel has a dual setting: Russia during the last years of Stalin's life amidst a period of heavy censorship of the arts, and modern day Boston. It explores the phenomenon of someone living in a free world but maintain the habits they adopted while living in a lack of freedom – the reticence, distrust, and fear. Kalotay read an excerpt from her novel which she felt best exhibited the physical circumstances of the life of the elderly protagonist as a young ballerina in Russia under Stalin's rule.
Between speakers, young Russian students performed beautiful musical interludes. Most attendees conversed in Russian in the intimate Richards-Roosevelt room. The event was one of partnership with the Educational Bridge Project, established in 1997. Executive Director of the project, Ludmilla Leibman, is a St. Petersburg Conservatory alumnus and born and raised Russian herself. She described the Project as "allowing people to meet on the bridge," in this case, the figurative bridge between Russia and America.