Thousands of years ago, Hippocrates said to "let food be thy medicine." With the fast food revolution, rise in prescription medications and high circulation of nutritional myths, America has certainly lost track of his advice.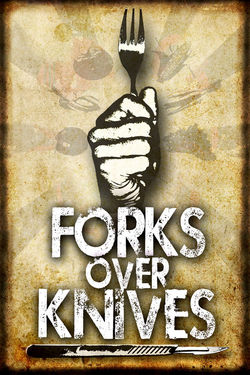 The country is engaged in a health crisis that only food can fix, and the B.U. Vegetarian Society provided students with the information necessary to turn it around by screening "Forks Over Knives" Thursday night in the Jacob Sleeper Auditorium.
"Forks Over Knives" studies the claim that food holds the power to prevent, and even reverse the degenerative diseases that plague the country. The leading causes of American death are heart attack, cancer and stroke, and the research featured in the documentary sheds light on a solution to these problems that is so simple it is commonly overlooked: the plant-based diet.
The nutrition experts featured in the documentary, Dr. T. Colin Campbell and Dr. Caldwell Esselstyn, repeatedly use the term "plant-based diet" in an effort to avoid the unconscious pairing of the term "vegetarianism" with "skinny hippies." The documentary even features renowned professional fighter Mac Danzig, who lives by the plant-based diet, to further discredit the vegetarian and vegan stereotypes.
In the film, experts address the myth that animal-based proteins are vital to human health—and debunk it. The camera follows the lives of Campbell, Esselstyn, and more importantly their patients–converts to the plant-based diet– to do so.
Campbell and Esselstyn demonstrate the scientific reality that there is a causal link between animal-based foods and death from degenerative diseases. The typical Western diet largely consists of meat and processed foods, and the experts argue that whether Americans believe it or not, this diet is slowly killing us.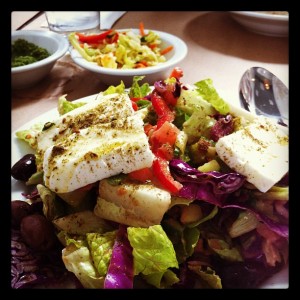 "Forks Over Knives" is characterized by the intertwined personal stories of patients, advanced 3D graphics and solid statistics used to support Campbell and Esselstyn's revolutionary claims.
Following the film screening, the Vegetarian Society held a question and answer session with a representative from the Humane League, who provided further information on why B.U. students should take Hippocrates' ancient advice and choose "Forks Over Knives."
To learn more about the B.U. Vegetarian Society, visit http://bu.collegiatelink.net/organization/vegetariansociety or look out for the vegan's eggnog, "Soy Nog," on campus during finals.
To learn more about "Forks Over Knives," visit http://www.forksoverknives.com/.