While the average person might not know the ins and outs between a "Pop Performance" and a "Traditional Pop Performance"; "Record" versus "Song" or what "Regional Roots Music" even is, the Academy didn't disappoint in their choices for the 54th Grammy Awards winners.
Adele, who won "Best New Artist" three years ago in 2009, dominated this time around. She swept up a whopping six awards, including Album of the Year for 2011's 21, Record of the Year and Song of the Year for "Rolling in the Deep," and Best Pop Solo Performance for "Someone Like You."
The British songstress also debuted her recently recuperated vocal chords in her first live performance since undergoing throat surgery in November. Adele crooned her signature hit "Rolling in the Deep," while a laundry list of other artists also heated up the Grammy stage.
Jennifer Hudson performed an emotional tribute to the late Whitney Houston, who was remembered by artists and presenters alike throughout the awards show. Alicia Keys and Bonnie Raitt also honored the late legend Etta James with a duet.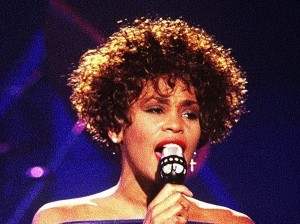 Amy Winehouse won a posthumous Grammy for Best Pop Duo/Group Performance for her duet with Tony Bennett, a cover of jazz standard "Body and Soul" from his album Duets II, which also won for Best Traditional Pop Vocal Album.
But, in true Grammy style, the night wasn't all mourning. The Beach Boys reunited on stage for the first time in two decades, joined by Maroon 5 and Foster the People to perform hits like "Wouldn't it be Nice" and "Good Vibrations." Paul McCartney performed a very topical "My Valentine" with accompaniment by Diana Krall, then closed the show with a medley of "Golden Slumbers," "Carry That Weight," and "The End."
The Foo Fighters swept the rock categories, bringing home five awards including Best Rock Album for 2011's Wasting Light, and Best Rock Performance and Best Rock Song for "Walk." Meanwhile indie rockers Bon Iver made their Grammy debut as the latest Best New Artist and took home the Best Alternative Music Album award for Bon Iver, Bon Iver.
Nicki Minaj and Katy Perry landed on the "memorable" end of the performance spectrum with their unique contributions to the show: Minaj performed a piece entitled "The Exorcism of Roman" (which was the dead-on opposite of Kanye West's 2005 Grammy performance of "Jesus Walks"); Perry put on what was supposed to be an empowering live debut of her new song "Part of Me," but fell flat into an embarrassing spectacle of lonely post-break-up woe.
And of course, Grammy fashion is not to be forgotten – the real star of the show. Sunday was sure a glittery night, with Taylor Swift, Miranda Lambert and Carrie Underwood rocking serious dress bling. Deadmau5 punk'd his competition, walking the carpet wearing a T-shirt printed with with Skrillex's personal phone number and a simple "u mad, bro?"
The biggest surprise of the night? As always: Lady Gaga – but not in the way one might expect. Instead of stealing the show like she did at last year's Grammy Awards in her egg capsule, she laid low this year in a simple honey-baked-ham-meets-Rita-Repulsa-from-Power-Rangers-inspired getup (complete with a sceptre), surrendering to Adele's newfound star-power and walking away empty-handed.
Scroll on for a complete list of winners:
Album of the Year: 21, Adele
Record of the Year: "Rolling In The Deep", Adele
Song of the Year: "Rolling In The Deep", Adele
Best New Artist: Bon Iver
Best Pop Solo Performance: "Someone Like You", Adele
Best Pop Vocal Album: 21, Adele
Best Pop Duo/Group Performance: "Body And Soul", Tony Bennett & Amy Winehouse
Best Short Form Music Video: "Rolling in the Deep", Adele
Best Long Form Music Video: "Foo Fighters: Back and Forth", Foo Fighters
Best Compilation Soundtrack For Visual Media: Boardwalk Empire: Volume 1
Score Soundtrack for Visual Media: The King's Speech
Best Dance Recording: "Scary Monsters And Nice Sprites", Skrillex
Best Dance/Electronica Album: Scary Monsters And Nice Sprites, Skrillex
Best Traditional Pop Vocal Album: Duets II, Tony Bennett & Various Artists
Best Rock Performance: "Walk", Foo Fighters
Best Rock Song: "Walk", Foo Fighters
Best Hard Rock/Metal Performance: "White Limo", Foo Fighters
Best Rock Album: Wasting Light, Foo Fighters
Best Alternative Music Album: Bon Iver, Bon Iver
Best R&B Album: F.A.M.E., Chris Brown
Best R&B Performance: "Is This Love", Corinne Bailey Rae
Best Traditional R&B Performance: "Fool For You", Cee Lo Green & Melanie Fiona
Best R&B Song: "Fool for You", Cee Lo Green and Jack Splash
BEST RAP/SUNG COLLABORATION: "All Of The Lights", Kanye West, Rihanna, Kid Cudi & Fergie
Best Rap Performance: "Otis", Jay-Z & Kanye West
Best Rap Song: "All of the Lights", Jeff Ghasker, Malik Jones, Warren Trotter, Kanye West
Best Rap Album: My Beautiful Dark Twisted Fantasy, Kanye West
Best Country Album: Own The Night, Lady Antebellum
Best Country Solo Performance: "Mean", Taylor Swift
Best Country Duo/Group Performance: "Barton Hollow", The Civil Wars
Best Country Song: "Mean", Taylor Swift
Best Americana Album: Ramble At The Ryman, Levon Helm
Best Bluegrass Album: Paper Airplane, Alison Krauss and Union Station
Best Blues Album: Revelator, Tedeschi Trucks Band
Best Folk Album: Barton Hollow, The Civil Wars
Best Improvised Jazz Solo: "500 Miles High", Chick Corea
Best Jazz Solo Album: The Mosaic Project, Terri Lyne Carrington and Various Artists
Best Large Jazz Ensemble Album: The Good Feeling, Christian McBride Big Band
Best Jazz Instrumental Album: Forever, Corea, Clarke and White
Best Spoken Word Album: If You Ask Me (And of Course You Won't), Betty White
Best Children's Album: All About Bullies… Big and Small, Various Artists
Best Music Theater Album: The Book of Mormon
Best Comedy Album: Hilarious, Louis C.K.
Best Regional Roots Music Album: Rebirth of New Orleans, Rebirth Brass Band
Best World Music Album: Tassili, Tinariwen
Producer of the Year, Non-Classical: Paul Epworth
2012 Grammy Lifetime Achievement Award: Allman Brothers Band, Glen Campbell, Antonio Carlos Jobim, George Jones, the Memphis Horns, Diana Ross, Gil Scott-Heron