This week in Newsic Music: some fave ladies dropped new music, Katy Perry continued to dominate the pop world and Mumford & Sons proved itself as a rising star on the charts.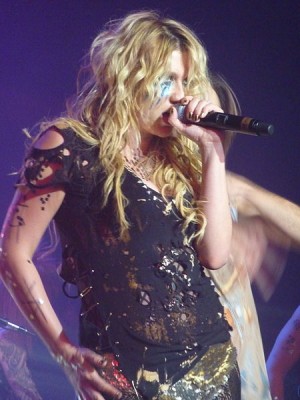 Ke$ha Drops Single "Die Young"
Ke$ha just released the first single from her upcoming full-length Warrior. "Die Young" is a solid pop song and follows a chart-topping formula with elements reminiscent of One Direction, Katy Perry and Carly Rae Jepsen (hello, "Good Time"), all backed by a beat you can almost hear her buddy Flo Rida rapping over. The track has the makings of a perfect summer anthem with lyrics about being young and crazy (à la fun.'s "We Are Young"), only it's fall. Anyone up for some pre-Thanksgiving partying?
Lana Del Rey Rolls out New Single "Ride"
Miss LDR dropped her latest offering last week, a lazy hazy track called "Ride." The songstress is gearing up to release the "Paradise" edition of her critically-acclaimed Born To Die, which will include "Ride" along with seven other new songs. As if that's not enough, Del Rey's been keeping busy as the face of H&M and as the star of Jaguar F-Type's latest campaigns.
Katy Perry Named Billboard's Woman of the Year
Billboard announced that they will be awarding Katy Perry with their Woman of the Year award at next month's Billboard Women in Music event. The singer will be recognized for her accomplishments in the music industry as well as her record-breaking chart success. Perry is the second person to have five number-one singles from one album (2010's Teenage Dream) in addition to the late Michael Jackson. She has also sold out over 120 arenas during her California Dreams Tour which was documented in her feature-length documentary Katy Perry: Part of Me.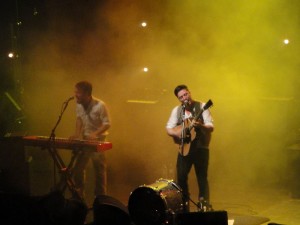 Mumford & Sons Sets 2012 Record with Babel
Mumford & Sons is celebrating the biggest record-release of 2012 so far with 600,000 copies of its sophomore album Babel sold in the first week. To put the number in context, Justin Bieber, P!nk and Madonna all came in around the 300,000 mark in the first week of their 2012 releases. Babel also set records for distribution giant RED Distribution, marking the company's most successful week ever.
Get your pop fix every week with Newsic Music at buquad.com!