Roblog is a weekly column dedicated to understanding the world of robots and artificial intelligence. If science fiction comes true the robot apocalypse is impending, and it can't hurt to be prepared. Come back every Wednesday for a new blog of robot rants.
With about 3 weeks left in its Dragon Innovation campaign, the DIY robot Dash is already well on its way to meeting its funding goal. A small, build it yourself robot targeted at the "budding engineer, hobbyist, or kid looking to explore the exciting world of robots," Dash can traverse all types of terrain and is sturdy enough to survive falls from tables or ledges. It's another robot that might find success thanks to the popularity of crowdfunding.
The quick success of a crowd funded robot like Dash isn't new to robotics. With the rise of websites like Kickstarter, Dragon Innovation, and Indiegogo, engineers are increasingly bringing robots to the masses. Low-cost robots with a focus on educational applications are big in robotics lately, making now the perfect time to foray deeper into technology than just installing the Facebook app on your new iPhone.
Whether you are new to the world of robotics and are just looking to see what's out there or you think you're ready to dive into some robotics yourself, you're in luck. There are beginner-friendly robots for everyone.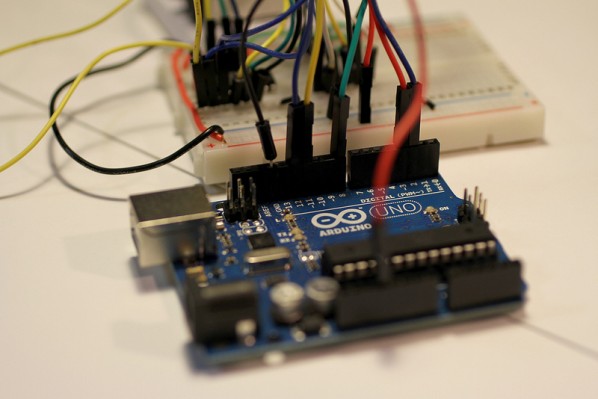 Dash, for example, can be built in under an hour with just some folding and all-purpose glue, and can be controlled by an iPhone or iPad, leaving little barrier to entry for robot enthusiasts without experience. For advanced users, Dash is Arduino compatible, to allow further customization and expansion capabilities.
Dash is just one of many such robots. Linkbot, funded on Kickstarter in June, is a modular, open-source robotics system that can interface with other Linkbots as well as smartphones. For beginners, Linkbot is useable out of the box and doesn't require any sophisticated knowledge of technology. Just bump two pieces together to pair them, snap them together, or control them with your smartphone. Sparki, funded on Kickstarter in May, offers similar benefits for beginners. In addition to being useable out of the box, Sparki also features a drag and drop programming environment that gives the computer-shy user an unintimidating way to get started with programming.
In the past, robotics was reserved for those with a sophisticated knowledge of hardware and software that had the knowledge and the money to buy and combine complicated parts. Robots for the masses were limited to toys without much computing power, possibly fun for a day or two but then useless. The benefit of these new robots for the masses is that their focus on educational potential makes them available to everyone.
So they can be used for education, robots like Dash are inexpensive, yet durable. More importantly, however, is their ability to grow with the user. Once a user becomes bored with the out of the box features, they can buy additional modules, program new routines, or interface the robots with other Arduino sensors. Instead of a boring toy, these robots become a tool for lifelong learning.
There is nothing more exciting than seeing high technology become available for everyone. Robotics technology, which once seemed cryptic and inaccessible, is increasingly becoming affordable and learnable. Instead of waiting for people to develop new technology, why not make your technology work for you? Instead of worrying about being a passive user of technology and drifting away into a digital wasteland, take your technology into your own hands. If the success of these crowdfunded robotics initiatives is anything to go by, it's easier than ever and certainly the way of the future.
Update: As of Wednesday morning, Dash exceeded its fundraising goal. With funding already secured at 3 weeks left, all that's left to see is how far Dash Robotics can take this project.