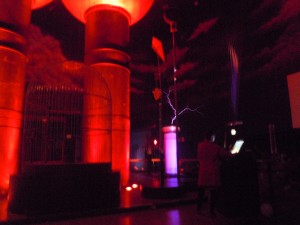 After a grueling week of lectures and preparation for the first exams of the year, how exactly did I spend my Friday night? Well, by attending none other than "College Night" at the Museum of Science. Despite the endless amount of homework I seem to have (welcome to college), I always make it an effort to go out and try something new. It might be because of the freshman in me, or simply because my college is in the heart of the city. Whatever it is, I know that whenever I hear something is free, my head immediately veers towards it. My excuse: I'm a college student.
On Friday, September 27, the Museum of Science, located at Science Park, held "College Night," a public event in which college students can attend the museum for free from 5-9 pm. Not only do you get to skip out on the normal $23 ticket price for a student, but you can also take a ride on the Boston Duck Tour for free, and enjoy the Butterfly Garden, Mugar Omni Theater, and the Planetarium for only $5.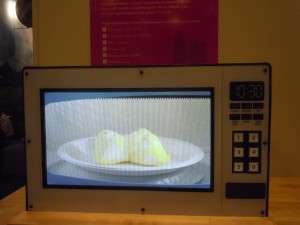 Although I came to the museum quite early, it was already bustling with college students from all over, highlighted by the various collegiate sweatshirts: Boston University, MIT, Harvard, Northeastern, Boston College, and Berklee College of Music. There were many exhibits to explore and each exhibit greatly differed from one another, from "Mathematica," in which probability is demonstrated and the Fibonacci Sequence displayed, to "Science in the Park," in which you get to "play" and see the breakdown and mechanics of movement. Various hands-on activities and "eco-friendly" types of exhibits were stationed throughout the museum, giving the museum quite a contemporary and relatable feel. However, the highlight of my evening was when I was able to catch the last presentation on electricity conducted by sky-high Van de Graff generators. Before the show had even started, the electricity was used to generate a tune to Carly Rae Jepsen's "Call Me Maybe." The electricity show definitely surpasses all firework and laser light shows.
My roommate and I had a fulfilling evening and found it to be a nice break from our schoolwork. What makes the Museum of Science unique, especially to students, is that we get to see what we learn in school applied, allowing for an engaging and interactive experience. As my roommate and I went back to our dorms, I jokingly told her that maybe just by going to the Museum of Science we would receive some kudos on our upcoming Anthropology and Chemistry exams. Even if we do not, at least we have enhanced our academic learning beyond textbooks and lectures.
A playground! … inside? Students run around in the Museum's 'Science in the Park' Exhibit – Photo by Kara Korab