Did you know that only one percent of China lives in an area with acceptable air quality? Or that six percent of people in the US bike to work?  These were two of the shocking facts that Brown University highlighted during their presentation at the 2013 Eco Rep Symposium. In their presentation titled Are You Smarter than Ronald Reagan?, based his belief that, "trees cause more pollution than automobiles," students tested attendees' knowledge of environmental facts.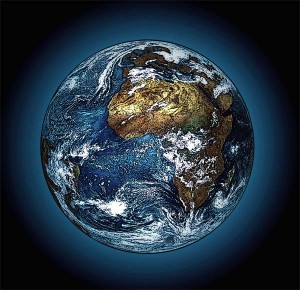 The numbers don't lie. Real problems are affecting Earth's ecosystems, temperature, and us. The 2013 Eco Rep Symposium, partnering with GreenerU, attempted to address these problems with a focus on practical, action-oriented solutions and student collaboration.
GreenerU representative Dallas Scott stressed the fact that this symposium was "for the students, by the students." The conference was started a few yeas back with only 15 schools. This year BU hosted environmental representatives from over 22 schools in the Northeast. Students engaged in roundtable discussions, three breakout sessions filled with two 20-minute presentations in which students presented to one another, and plenty of networking: mixing, mingling, and eating delicious hummus wraps.
Sometimes presentations were meant to raise environmental awareness, such as the one from Brown. More commonly, students talked about sustainability initiatives happening on their campuses in order to compare ideas and learn from one another.
BU's presentation focused on the Branch Out program in the Community Service Center. Tufts's presentation focused on effective environmental marketing based on the book Fostering Sustainable Behavior by Doug Mackenzie-Mohr. They applied Mackeznie-Mohr's concepts to the dorms at Tufts and tried to increase the number of people who used reusable bags on campus.
Tuft's presentation highlighted the effort it takes to make habits more environment-friendly, a theme that ran through the roundtable discussions as well. At the environmental justice roundtable, people wondered why environmental change occurred so slowly. One girl spoke passionately about the need for education, and noted that the lack of clear, accessible information makes environmental change difficult. A second student protested people's lack of connection to the Earth, commenting that if people don't understand the Earth or its beauty, they will feel apathetic towards it.
A third student astutely noted that economic growth, capitalism, and the notion of "progress" often clash with environmental initiatives. American marketing stresses the idea that "more is better" and "new is better." The student used the example of the iPhone. Walk into an Apple store with a cracked screen and the Apple employee won't repair the screen; the employee will most likely replace the iPhone with a new one. This gives the consumer a brand new product,  thus making the consumer feel happy. It also makes iPods and iPhones dispensable; cracked but reparable phones are sent to a dump rather than fixed.
At the end of the day, he said, the facts are the facts, society is structured a certain way, and the individual has a number of choices to make on a daily basis. While these choices may be small, whether or not they are ec0-friendly will affect the course of the Earth's longevity, or at least our longevity on it.
Sitting at the environmental justice table, and during presentations, people spoke passionately. They seemed truly interested in examining our culture and willing to work together to change the status quo, highlighting the fact that the Eco Rep Symposium was not just a forum in which students exchanged environmental tips with one another, but a forum meant to empower this generation of Earth's stewards, enabling them with tools and connections that will help them turn Earth green again.