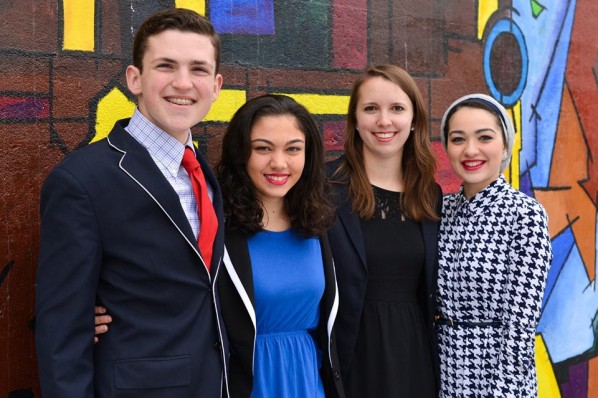 After reviewing this year's student government slates, The Quad's editorial leadership believes "True BU" reflects our mission statement and, as a result, have earned our endorsement. The Quad was founded upon the intention of helping unite the disparate groups and voices of Boston University. We think that True BU shares this goal, and its thoughtful leadership and broad concerns are committed to the unity of Boston University's undergraduate population.
In particular, we were impressed by the transparency of True BU's platform and its commitment to providing students with tangible answers and goals. Political campaigns of all shapes and sizes make an innumerable number of promises, many of which play out to be nothing more than an elaborate game of smoke and mirrors. Not only does True BU list twenty specific projects on the "Long" of their platform, but they detail their own self-imposed timelines and deadlines. Additionally, they've devised a "Feasibility Rating" that denotes which projects will be the most time and resource-consuming. True BU has bypassed the common campaign strategy of making unrealistic, voter-grabbing promises and replaced it with a concrete accountability.
The variety of their proposed projects is also remarkable. True BU has shown commitment to improving the experiences of all undergraduates by proposing to create late night "safe havens," adjust Mugar Library's summer term hours, and increase mental health support. Everyone wants to reform the practices of the Students Activities Office, but True BU also wants to expand health care options for transgender students. By paying equal attention to both mainstream and niche issues, it is clear to us that True BU understands the diversity of the students it wishes to represent.
When they explained their platform to us, they emphasized continuity and helping students to navigate BU's infamous, convoluted bureaucracy. They also made it clear that they want to help out students who may not care about or have even heard of student government.
"The conversation should not be 'you should be in student government, you should get involved.' No, we should be involved in your lives. That's what it should be," said Salma Yehia (CGS '13, CAS '15), candidate for Vice President of Finance.
"You are our leaders, we are your voice," Yehia reiterated, referring to the student body.
True BU wants to edit the role of Vice President of Internal Affairs to provide for more continuity between student governments.
"We're trying to reshape the position to be a historian of sorts, to keep records about why things are doing well or why they aren't doing so well," said Vice President of Internal Affairs candidate Cassandra Shavney. "I think that's one way that we can really keep student government working well—even if it's not the same people every year."
The benefits of reelecting the same people to ensure continuity are short-lived. A continuity based in historical record has the potential to last much longer.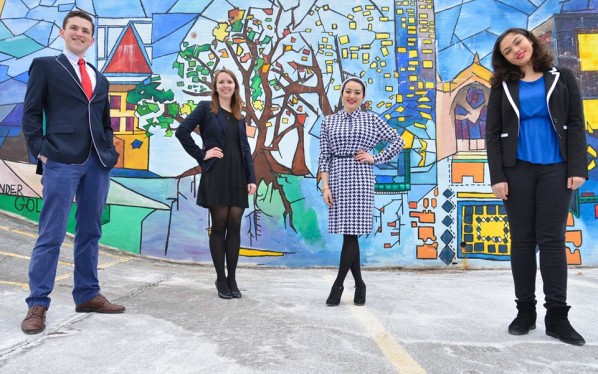 Regarding the adage that "you can't spell bureaucracy without 'BU'," Presidential candidate Alexander Golob spoke of his experience creating a 1,400 square foot mural alongside the College of Fine Arts parking lot and how he seeks to help students with similar innovation.
"I had to go through too many hoops of bureaucracy," said Golob of the mural. "That being said, it is a necessity. For better or for worse, when a freshman comes in with a dream or a vision of something they want to change, they face that wall. Student government should be there to help them leap over it."
In our content and our message at The Quad, we aim to be an outlet for student voices. With projects as diverse as BU's student population, we think True BU will fight for these voices to be heard by Boston University's administrators. We support their campaign for Student Government, and hope you will consider giving them your vote this week.
Sincerely,
Allan Lasser, Publisher
Jon Christianson, Editor-in-chief
Voting starts at 12 p.m. on Monday, March 31st and lasts until 12 p.m. on Monday, April 7th on the BU Student Link. For more information on all the candidates, visit BU's election website.
The Quad's endorsement of True BU does not and will not effect our coverage of elections or of student government now or in the future. These views do not represent those of all our staff members; they only reflect those of The Quad's leadership. As always, we are committed to fairness and honesty in everything we publish.