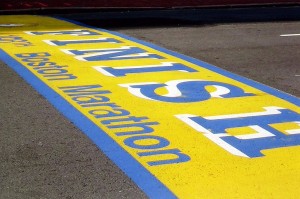 Everyone at Boston University has their own story about last year's Marathon bombing—even those who weren't in Boston. And at a school as large and diverse as BU, it is extraordinarily rare to find any one thing that the whole student body has in common. The shock, fear, and sheer struggle to comprehend the events of last year is something every BU student can recognize and empathize with. When The Quad was trying to find a way to look back at the 2013 Boston Marathon, we wanted to find stories that would fill out the edges of this shared experience. We found many students who were in a unique position at the time of the bombing: abroad, disconnected from their friends back home, at work, reporting on the unfolding events, with their dad who was running in the Marathon, and more. After a year, we have the chance to look back without reopening old wounds. More than anything, these stories show how, in a moment of shared tragedy, a community can rally and consolidate itself.
---
Erich Schwabe is a sophomore in the College of Arts and Sciences. He spent the day of the Marathon partying, drinking, and letting off steam. Marathon Monday is traditionally BU's bacchanalia, the chance for students to let off steam before finals. But the bombing crashed Erich's—and BU's—party. Writer Jake Lucas spoke with him about his experience.
---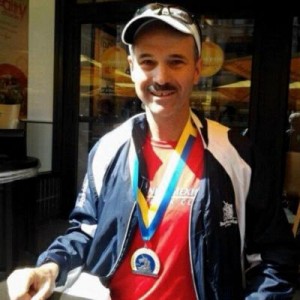 Jim Weddell is a journalist from Albuquerque, NM. Cecilia Weddell is a writer for The Quad, a junior at BU, and Jim's daughter. Jim had run the Boston Marathon last year, so they were waiting near the the finish line at the time of the bombing. They talked on the phone earlier this week about their experience of the bombing and its aftermath, Jim's return to Albuquerque the next day, and his plans to run the Marathon again this year.
---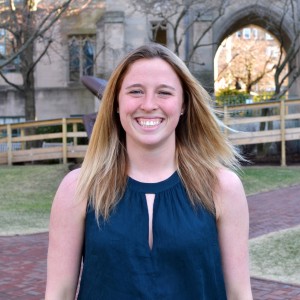 Laura Donnelly, a senior majoring in Health Science, was studying abroad in New Zealand. New Zealand is 16 hours ahead, so it was 7 a.m. when Laura found out about the bombing on Facebook. She spoke to writer Carly Sitrin about how strange it is to see your hometown on international news and how the Marathon bombing was a story heard around the world.
---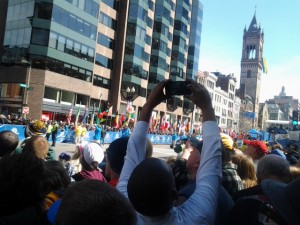 Samantha Tatro, a senior with a dual degree in journalism and political science, was working as an editorial assistant at the Boston Herald on the day of the Marathon. She went in for a normal day at the job, only to be thrown into the chaos of breaking news. She spoke to photographer Hanna Klein about the mindset of a journalist in a moment of crisis.
---
Ina Sulkaj saw the news of the Boston Marathon bombing at home in Albania. Now she's a freshman in the College of Arts and Sciences, but at the time she was a prospective student, watching the news about where she'd soon go to school. After the bombing, her dad wasn't so sure he wanted her to go to school in Boston anymore. But this is the world we live in, her mom said. Bad things happen everywhere. One year later, Ina is here, and she's determined not to live in fear. She sat down with writer Michelle Cheng to tell her story.
---
Diane Tang is a junior in the College of Arts and Sciences. She was working in the medical tent at the Marathon finish line last year. For her, last year's Marathon was a day of confusion. For hours, she was in the middle of the aftermath of the bombing near the finish line. Writer Jake Lucas presents her story.
---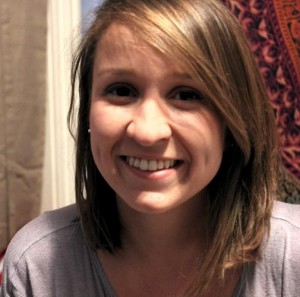 Emma Ritcey was far away and just getting home from work when two bombs exploded along the final stretches of the Boston Marathon last year. The senior in the School of Hospitality Administration was studying abroad in London, out of touch with the friends she left back at BU. But even a continent away, BU students went through it together. She spoke with author Evan Tuohey.
---
Do you have your own unique memory of last year's marathon? Share it in our comments.
This story was made possible by the hard work of Michelle Cheng, Jessica Depies, Hanna Klein, Ashley Hansberry, Allan Lasser, Jake Lucas, Carly Sitrin, Evan Tuohey, and Cecilia Weddell. Our thanks again to our interviewees and others who made themselves available to share their stories.