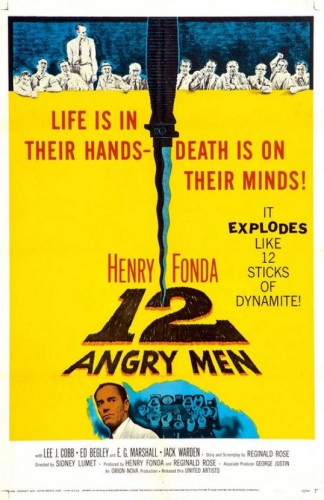 The man with a message, director Sidney Lumet, passed away this weekend on April 9th. The living legend had been working until the end, contributing to a documentary in 2009 and sitting in the directors chair for the last time in 2007 for Before the Devil Knows You're Dead at the age of 82.
A proud New Yorker, Lumet focused many of his realistic dramas on the streets he knew so well. He captured the gritty feel of a modern-day dystopia in the heart of one of America's largest cities. You could almost feel the discontent of its citizens and the never-ending pacing that characterizes the city that never sleeps. In Dog Day Afternoon, he told a story of the oddballs in the city, struggling to survive. In Network, men are chewed up and pushed into madness for sticking around too long. His city was the antithesis to Woody Allen's romantic, idiosyncratic New York. Lumet made New York the city that was mad, bad, and dangerous to live in.
But New York City was not Lumet's only star. He worked with many of the best in the industry, including Henry Fonda in 12 Angry Men, Al Pacino in Serpico, Paul Newman in The Verdict, and Philip Seymour Hoffman in Before the Devil Knows You're Dead. Some of the best cast ensemble work ever recorded on film developed out of Lumet's background as an actor in the Yiddish theater scene. He ventured into television, a new medium at that time, and became an instant success with the made-for-TV movie, 12 Angry Men. Its Hollywood treatment starring Henry Fonda and Lee J. Cobb was a critical success and permitted Lumet to remain in New York and cover topics that would otherwise have been cut out of his scripts. In his films, age, race, class, and sexuality are talked about without veering into characterization. In Dog Day Afternoon, the fact that one of the bank robbers is married to a gay man makes no more drama than the health of his hostages. Rather, the spotlight is on the excessive police force in the wake of the Attica incident. Real New Yorkers filming on the set that day cheered at the now famous lines yelled by Al Pacino, "Attica! Attica!"
Although many of his movies urged viewers to find the humanity in everyone, Sidney Lumet had very little faith in the power of the silver screen. He famously said in a New York Times interview, "I don't think that art changes anything. I do it because I like it and it's a wonderful way to spend your life."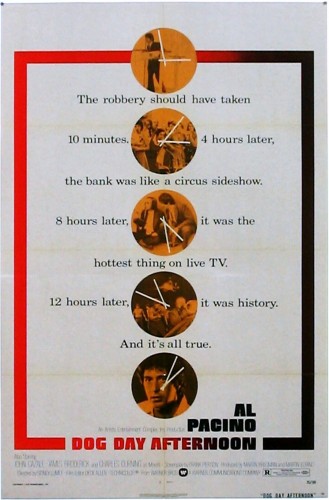 Below are some of the best of Sidney Lumet's works. Movies that captured the good and evil of men, that attempt to catch the impossible. Whether it's a commentary on the justice system or on the state of news networks, the man had an opinion on everything and a gifted way of keeping an audience's attention.
12 Angry Men: Perhaps you saw this as part of your American Government class. If not, time to freshen up on your "innocent until proven guilty" ideals. Most people abhor getting called to serve jury duty, but this movie is an excellent argument about the importance of our civic duty. Most of the characters in the film take the position that one more kid in jail makes no difference to society in general, especially if he "looks" guilty. They have kids and baseball games waiting for them just outside the courtroom doors. A lone juror, played spectacularly by Henry Fonda, remains unconvinced and deconstructs each man's prejudices and urges them to find logic in their decisions that may send a juvenile to jail. Twelve men arguing in the same room does not sound like the usual form of entertainment, but it's a movie with its mind and heart after the truth.
Dog Day Afternoon (On Instant Watch): A sweltering day in  1970's New York City sets the stage for Al Pacino to freak out as a blundering bank robber that has everything go haywire on him. But rather than just make the movie an open-shut case of good versus evil, Lumet works to show the method behind what drives a person to cross into a life of crime. The movie experiments with social commentary and, again, focuses most of its action on characters stuck in one room for the majority of the movie. Lumet has a tendency for getting people stuck in claustrophobic spaces. For those interested in the cinematic implications of claustrophobia, the emotional Pawnbroker is a great example.
Network (On Instant Watch): Quite possibly my favorite in terms of social commentary and originality. Few movies take a critical stance on an industry quite like Network did on network television. A short plot synthesis is in order. A long-time news anchor, who sacrificed nearly everything for his job, is given the pink slip because viewers have lost interest in his news hour. But a threat of on-air suicide has viewers flocking back in droves and the madness spirals out of control when the news anchor decides to go off-script altogether and give his bosses and his viewers a piece of his mind. The "I'm Mad as Hell" speech is one of the best moments in movie history and serves to show the mindset of a country less than amused with the current state of affairs. There is also a sly commentary on the reality TV trend. One heartless programming director is shown following a militant black group (reminiscent of the Black Panthers) during their terrorist attacks and hawking the tapes of their robberies and bomb planting as entertainment. Network is a chilling account on the harm of a cutthroat competitive mindset and on the corruption of an entire industry that now prides itself for reporting the news only "if it bleeds." The movie is clever enough to pose a question to the audience– are you going to take it anymore?
These are just three examples of some of the many great movies Sidney Lumet directed. I hope you take a look at some of the works from one of America's most gifted directors.