The Smashing Pumpkins seemed to be in a good place in 2012. They had a solid line up, put on fun concerts and had just released "Oceania," easily their most enjoyable album since "Adore." "Oceania" wasn't a spectacular record by any means, but, as a fun synthesis of sounds from the band's glory days, it worked pretty well. The Smashing Pumpkins are my favorite band of all time, and I would have been perfectly fine if they had decided to release albums like that in perpetuity.
Apparently, Billy Corgan did not agree. He fired drummer Mike Byrne and bassist Nicole Fiorentino, keeping only guitarist Jeff Schroeder (who's been with the band since 2007.) Then he recruited, of all people, Motley Crüe drummer Tommy Lee, to record drums for their newest record, "Monuments of an Elegy." I've got nothing against Tommy Lee, and I actually really like Motley Crüe, but damn if that wasn't a weird choice. Billy Corgan has done some weird, horrible things (TheFutureEmbrace, that poetry book that my brother gave to me for Christmas as a joke), so I wasn't at all sure what to expect with Monuments.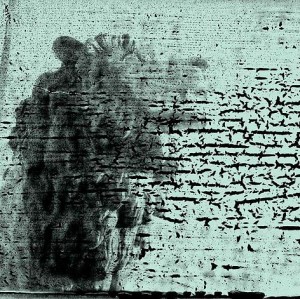 I shouldn't have been worried. "Monuments to an Elegy" is better than "Oceania." It's easily the best thing Corgan has put out since "Adore." It sounds like nothing the band has ever done before: airy, light and dominated by Cars-esque synths. I suppose this shouldn't be too surprising, given that this is the band that once covered The Cars' "You're All "I've Got Tonight," but it's pretty great to hear the band commit to a full album of stuff like this. Opener "Tiberius," one of the best songs the Pumpkins have recorded in forever, sets the tone with its cascade of hooky synths. And the album never really lets up after that.
Things get boring at times, sure. Lead single "Being Beige" is still pretty bland, and "Run2Me" sounds a little too much like "Starz," which is one of the worst songs the Pumpkins have ever released. But the quality is really high beyond that. "Dorian" kind of sounds like "1979" with more distortion, and album closer "Anti-Hero" is a fun guitar-driven number that's only a little cringe-worthy.
Speaking of cringe-worthy, Corgan's lyrics are probably the weakest thing here. While he's never been a great lyricist—I love "Mellon Collie and the Infinite Sadness" as much as the next guy, have you ever read some of the lyrics on that thing?— "Monuments" is full of some really paint-by-numbers, completely bland stuff. I'm pretty sure Billy says either "strange" or "lover" on every single track.
But then the best part of the Pumpkins has never been the lyrics. It's the sound, whether it's the guitar tone on "Geek U.S.A." or the drums on "Tear." This album is flush with wonderful, evocative sound—the bubbling synths on "Anaise!," the rippling chords on "One and All." It's just a joy to listen to.
The Smashing Pumpkins have managed to evolve, 20 years and one reunion into their career. They've got another album coming out in 2015 and, much to my surprise, I'm actually pretty excited for it.