Even if his name doesn't ring a bell, his beats will: Iamsu! was the featured artist in "Gas Pedal" by Sage the Gemini (yes, the song that peaked at 29 on the Billboard Hot 100 in 2013 with that catchy chorus) and has also been featured in E-40's "Function," Wiz Khalifa's "Bout Me," and 2 Chainz's "Livin'".
Iamsu! does more than rap – he recently produced "Hella Good feat. Tyga". The Bay Area native is touring to promote his recently-released EP "Eyes On Me," and will be performing with Rome Fortune, Dave Steezy, Mani Draper and Chris Miles at the Brighton Music Hall on the 23rd at 6 p.m. The Quad was able to talk with him before the show.
The Quad: You said you wanted to be a producer since you were a freshman in high school. On your new project, "Eyes On Me," two songs feature you as both an artist and a producer. Which do you prefer more: being behind the sound board, or the mic?
Iamsu!: I look at it as a complete process. I enjoy writing lyrics as much as I like making beats. I produce and arrange my own vocals, I play the music on my tracks. But all of those pieces are full thoughts.
You've been called the architect of the "New Bay" sound. How would you describe that sound?
It's electronic, it's reminiscent of music made in the bay in the 1990s. A lot of thought-out bass lines. Raps with melody are what set us apart. We use melody and tone. Our voices in the Bay Area are very unique.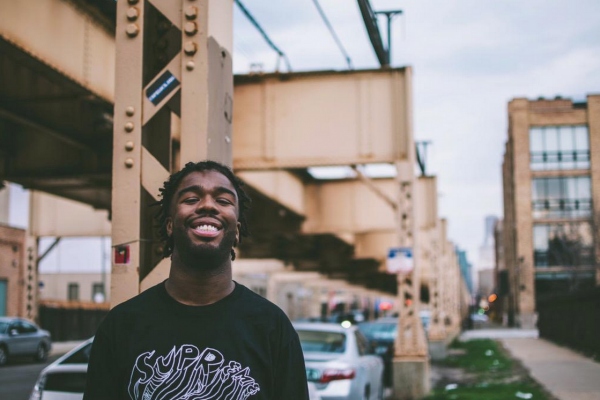 You founded the Heartbreak Gang. What inspired you to form this hip-hop collective? Are there long-term goals for the group? Another mixtape, maybe?
It was founded by me and my friends from high school, Chief and P-Lo. We were always into music and found our direction with HBK. The long-term goals for the group are to continue to grow and expand. Make amazing music and remain good friends.
So far, all of your albums and mixtapes have been released through HBK Gang's label. Would you ever consider release primarily through another label, or do you want to stay true to your roots, similar to your heavy touring in California?
I'm actually working on my own label. I plan on finding the next generation of talent in the Bay Area and beyond. Of course I will always stay true to my roots and where I come from, but at the same time I want to develop talent from everywhere.
You've worked with several big name artists now – Wiz Khalifa, 2 Chainz, Sage the Gemini – which artist (or artists) are you still looking forward to collaborating with?
Snoop Dogg, Pharrell, Kanye West, and Drake.
This tour is to promote your recently-released EP. Which song on "Eyes On Me" was your favorite to work on, and why?
"They Say" was my favorite to work on because it came so organically.
Iamsu! will be performing at the Brighton Music Hall on the 23rd at 6 p.m. Tickets are available now.