Written by Tara Jayakar and Kelly Dickinson
The Head and the Heart headlined a show at Royale Boston this past Friday, where they kicked ass and took names. The Seattle-based band played through their self-titled album "The Head and the Heart" and claimed the stage as a powerhouse of indie-folk amazing. Whether all three vocalists were singing together or separately, whether each member was rocking out dancing around the stage, every note was filled with emotion and love.
Openers The Devil Whale  embodied this, their slower ballads and folky-rooted songs alike enriched with simple two-part vocal harmonies.  Thao and the Get Down Stay Down brought feeling to every note, particularly during Thao's rendition of Smokey Robinson's "You Really Got a Hold on Me" . Thao played their set with the trumpeter from Steely Dan, who was doing a show across the street at the Wang Theatre that same night. After playing "You Really Got a Hold on Me" Thao claimed that she was not, in fact, giving him back: "we're keeping him!"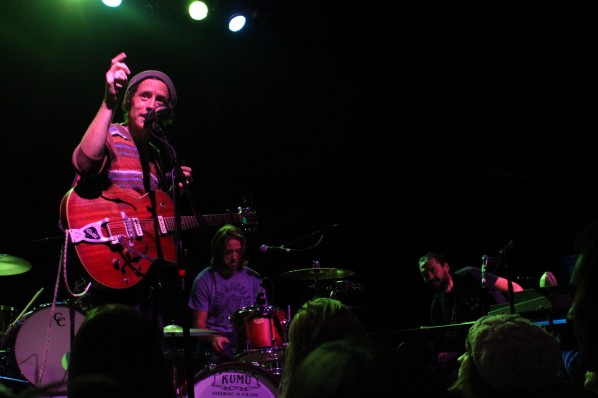 The Devil Whale at Royale Boston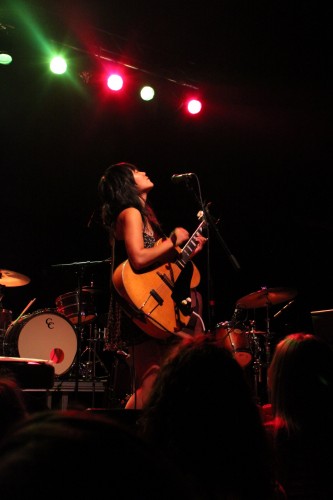 A joyous Thao Nguyen preforming "Body in Your Bed" with The Get Down Stay Down at Royale Boston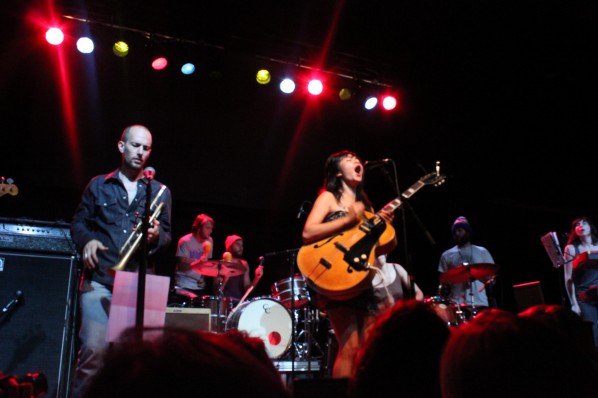 Thao and the Get Down Stay Down preforming an ecstatic rendition of "Cool Yourself" with Head and the Heart and Devil Whale members.
After two successful openers, the Head and the Heart took the stage. This six-piece folk-pop group is solid all around, but its backbone is in the vocal power of its singers. Three-part harmonies were a staple in most songs, which could be achingly pensive and nostalgic or lively and fun, or both.
Perhaps no song showcased the quiet power of this band better than "Winter Song": Josiah Johnson, Jonathan Russell and Charity Rose Tielen all sang, but the latter brought the house down and accepted no praise, stepping back shyly after her solo to sip her tea with a gracious nod to her smiling bandmates.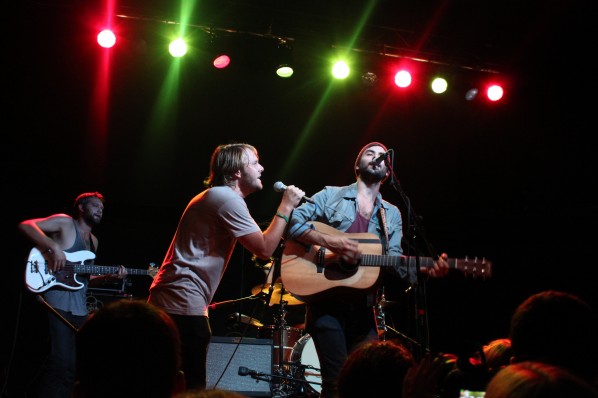 The Head and the Heart shook the floorboards at Royale Boston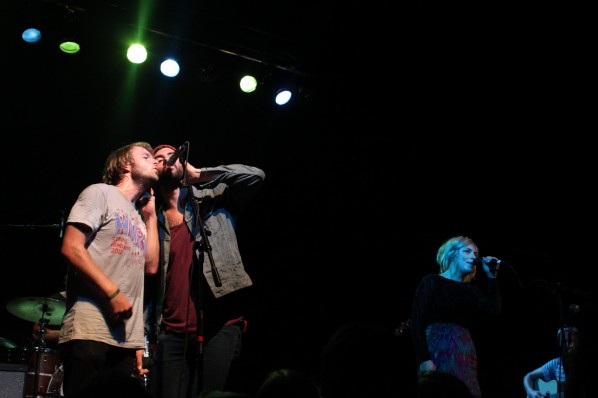 All three Head and the Heart vocalists came together in perfect, haunting harmony in "Winter Song"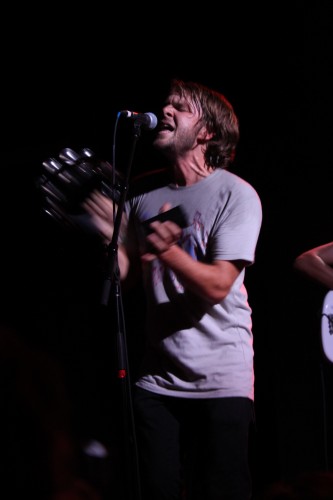 A fiercely enthusiastic Josiah Johnson sang out his soul on that stage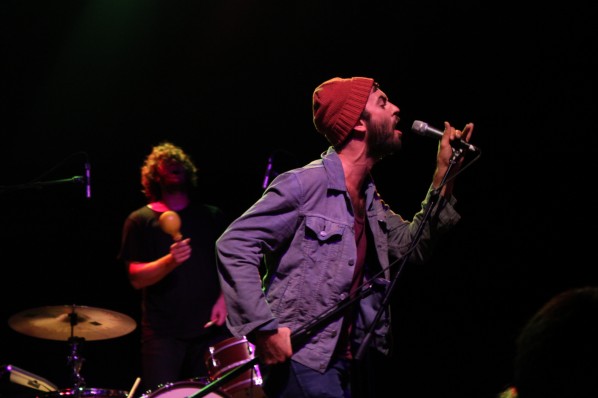 Singer Jonathan Russell and drummer Tyler Williams belting "Rivers and Roads"
All photos by Tara Jayakar