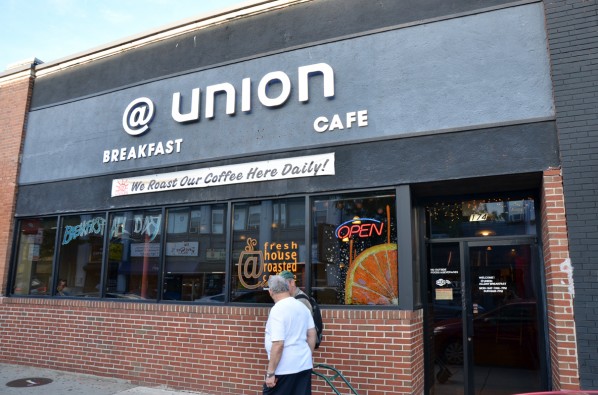 There's a lot that can be said about Allston, which revels in its own infamy over on the western side of campus. One hears remarks that span the whole spectrum of opinion and reflect its "love it or hate it" nature. But be it "sh*thole" or "kingdom," one thing's for sure, it makes one hell of an impression.
Allston Village, the area around the intersection of Harvard Ave and Brighton Ave, gets its nickname from the number of businesses that line its streets. It is undoubtedly the most bustling part of Allston, as it offers a wide variety of restaurants, cafés, shops, and music venues.
One of the most appealing aspects of spending a day exploring this part of town, however, is the people. Allston is known for the student and young professional demographic that it is home to. Over the course of a day and night, one sees everything from suits, blazers, and kilts to spikes and septum piercings. So sit back with a cup of coffee and enjoy…
Morning
10:00 AM – Brunch is the most important part of a weekend morning. And Allston has plenty of brunch offerings. Start the day off with brunch at @union, (A – 174 Harvard Ave) a charming diner that is frequented by the hungover collegiate crowd. Their menu is classic: omelets, hash browns, pancakes galore, but done very well. And you get a bottomless cup of coffee for $2 with breakfast!
Afternoon
12:00 PM – Explore the small shops next door. If you're the musical kind, walk into Mr. Music (B – 128 Harvard Ave) (the name speaks for itself, really) and check out their guitars. If you're more into the spiritual, Ritual Arts (C – 153 Harvard Ave) sells crystals, incense, and art that satisfy even the most transcendental demands. Look out for Love Bomb, the owners' cat and the fluffiest feline this side of tomorrow.
1:00 PM – Try your hand at thrift shopping: Buffalo Exchange (D – 180 Harvard Ave.) and Urban Renewals (E – 122 Brighton Ave) offer different thrift experiences. The former is more selective and upscale in its collection than the latter, which sells pretty much everything, but Urban Renewals also has a student discount every Thursday! Just be careful not to get lost forever in its cavernous depths.
2:30 PM – The alternative shopping continues with Store 54 (F – 16 Harvard Ave.), a hidden gem of an antique/vintage store that sells a delightfully random collection of vinyl, furniture, clothing, and other miscellaneous items.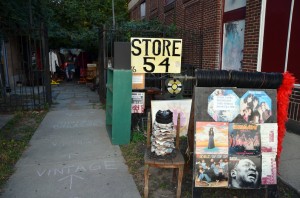 3:30 PM – Get a late lunch at Garlic 'n Lemons (G  – 133 Harvard Ave), a small Mediterranean-inspired restaurant that specializes in "Shawafels." That's right, a Shawerma met a Falafel. Only good things can come of such a union.
Evening
4:30 PM – Meander down to Refuge Café (H – 155 Brighton Ave) for an evening coffee. Located on the corner of Harvard and Brighton, its bay windows are very conducive to spending an hour or so watching the world go by. Not in the mood for coffee? They also have a selection of beers on tap.
6:00 PM – At this point it's best to head back and recuperate from your day. If you plan on coming back at night, the Allston Jungle is best tackled with a full stomach and an alert mind.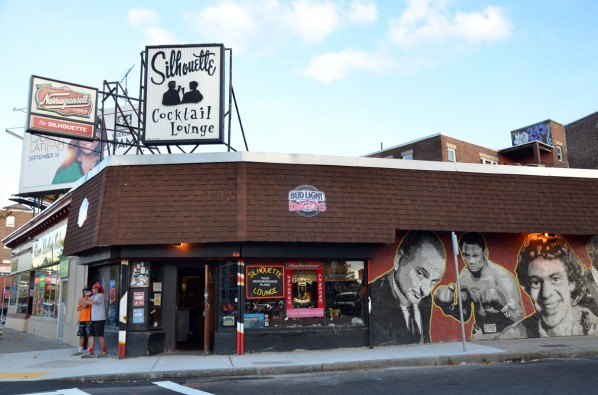 Night
9:00 PM – Go see a show at Brighton Music Hall (I – 158 Brighton Ave), a charming little space which is sister to Paradise Rock Club (967 Commonwealth Ave). It is perfect for intimate concerts and jam sessions both, and usually has a pretty full calendar of acts every month.
OR
Well, this can even be done after a show, but a night out on the town in Allston is a bit of a commitment. If you are 21+, Allston Village is home to a great many bars that cater to different tastes. From Common Ground (J – 85 Harvard Ave) which has a lively, social atmosphere and hosts trivia every Thursday night, to the likes of The Silhouette (K – 200 Brighton Ave), which is more of a dive bar complete with pool tables and video games, everyone is accounted for.
If you're NOT however, of age, you know exactly where to find fulfillment on a Saturday night.
Yes, Allston does, in fact, exist in the daytime, and not as just the blurry, cop-filled, nocturnal phantasmagoria we all initially associate with it. So take a chance and let yourself form your own opinions on the matter.
Whether sketchy for eternity or endearingly shabby, what makes it undeniably interesting is the transient nature of its population. As one lot of college students moves in, another lot graduates and leaves for other parts of the world. But everyone leaves their mark in the form of art, music, and stray cats, making Allston one of the most uniquely cultural neighborhoods you will ever experience.