Now that it's cold again, we can start to actively seek hibernation spots and have it be socially acceptable. Wintertime is notorious for bringing about food cravings that are sometimes shameful to acknowledge, but rest assured, you are not alone! Allston Village understands, and is here to cater to all epicurean desires.
Venture a little farther down Brighton Ave. past the Harvard Ave. intersection and you happen upon Union Square, home to a series of bistros and bars whose alternative menus prove that meat and cheese are not always the be the all and end all of a good meal.
Unofficial Directory of Things to Eat in Union Square
Twin DO-nuts (501 Cambridge St): Perched from its prime spot at the center of the square, Twin DO-nuts has the appearance of a smug ruler surveying his/her kingdom. And with its 4 a.m. opening time, it might as well be, as it supplies all the land with its freshly made selection of donuts, coffee, and breakfast sandwiches. And of course, it's all ridiculously affordable, with a donut and a coffee coming out to around $3. Don't dawdle on your way, as it closes at 4PM every day.
FoMu (481 Cambridge St): The self-proclaimed "alternative ice cream + café" proves that even ice cream, the "dairiest" of dairy foods, can be made accessible to people with dietary restrictions. All of their flavors are made with a coconut milk base and sweetened with agave and unrefined cane sugar. It's all made in small batches everyday so as to ensure freshness, and comes in a variety of creative and classic flavors. Even the toppings are vegan! And the best part is that it doesn't all taste like a block of tofu.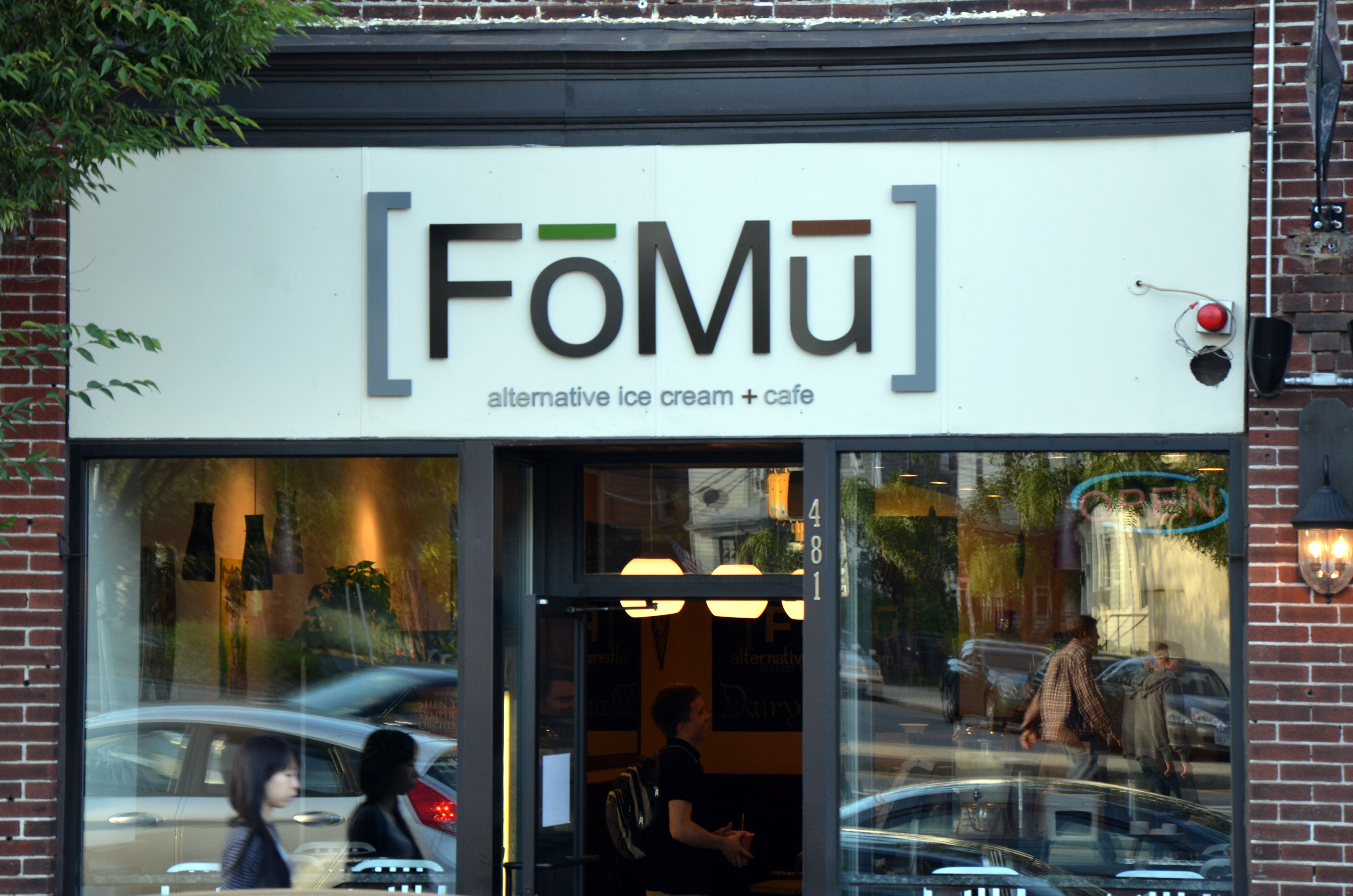 Root (487 Cambridge St): Their tag line, "inspired food and juicery," just about sums this vegan restaurant up. A menu that is comprised of items that are healthy, tasty, and made of locally sourced ingredients pairs well with its selection of juices that are made to order.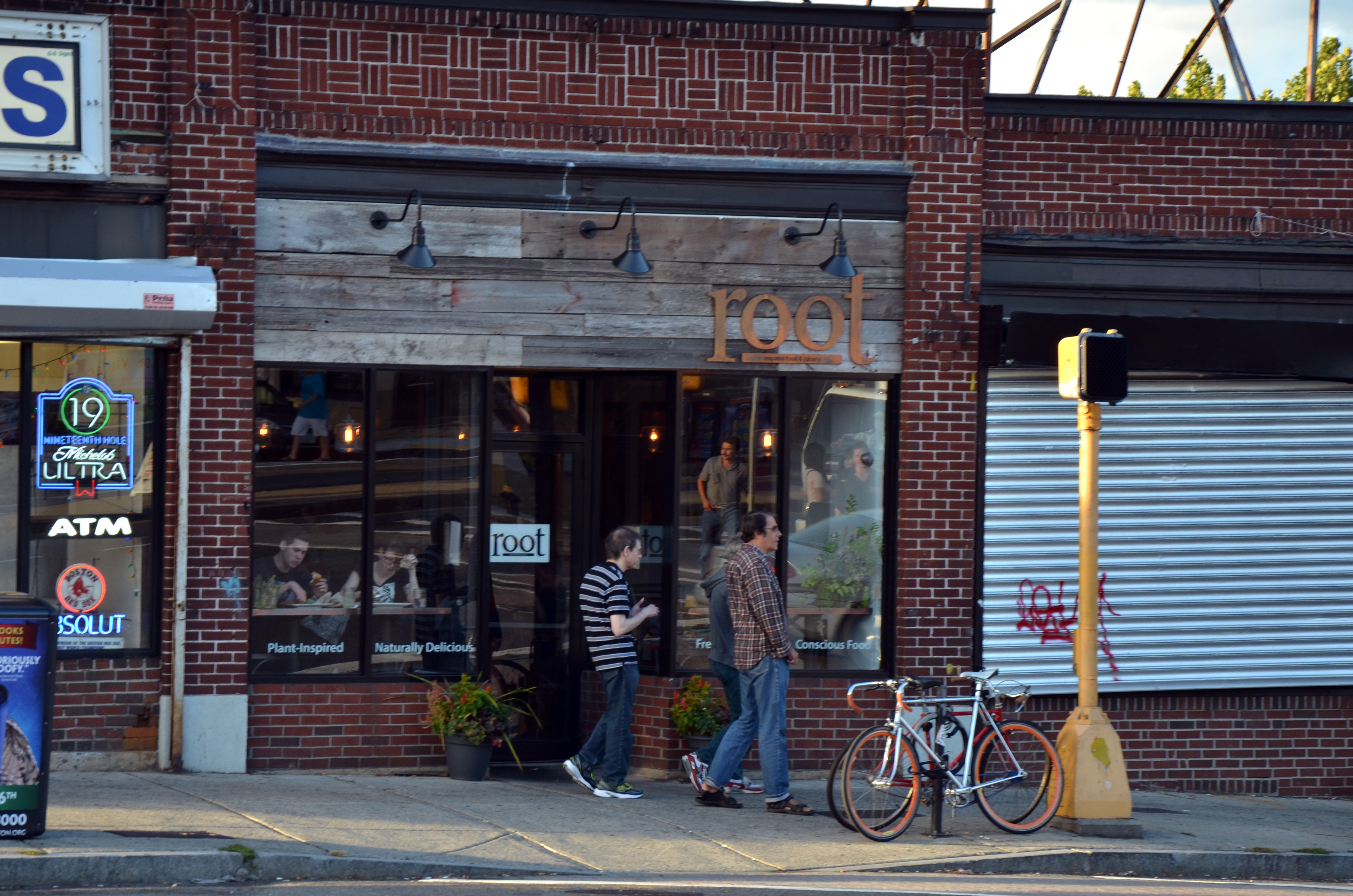 Grasshopper (1 N Beacon St): One is always able to distinguish the vegetarians/vegans in Asian restaurants by their unhappy faces as menus in said establishments are notoriously devoid of vegetarian options. Not at Grasshopper, though. Au contraire, carnivores will find the tables turned on them at this Asian vegan restaurant. Oxymoronic, you say? Grasshopper's more than generous menu begs to differ.
YoMa (5 N Beacon St): Burmese food isn't usually the first cuisine on a foodie's bucket list, purely because it doesn't have enough representation hereabouts. It's an amalgam of Southeast Asian cuisines that presents a variety of new flavors and spices. YoMa specifically boasts freshly-ground spices in all of its dishes.
In a city filled with enthusiastic meat-eaters, this little pocket of Allston is a veritable sanctuary for vegetarians and vegans. As the number of people who fall under these categories increases, it's important to assure that they are also accounted for. Everyone likes and deserves to go out to dinner. So rejoice! For there is indeed more to life than the garden salad!