In a city known for its historic roots and architecture, Kendall Square stands out as a shining oasis of innovative modernity. Located in Cambridge, it is to MIT what Harvard Square is to Harvard University—sans the abundance of red brick.
While not as commercial, Kendall Square has its own thing going on with its acres of beautifully-designed office and lab buildings, interwoven with living and recreational spaces. Metal, glass, and good aesthetics come together to form an area that is as cosmopolitan as it is charming.
Here are some of the things that Kendall Square has to offer: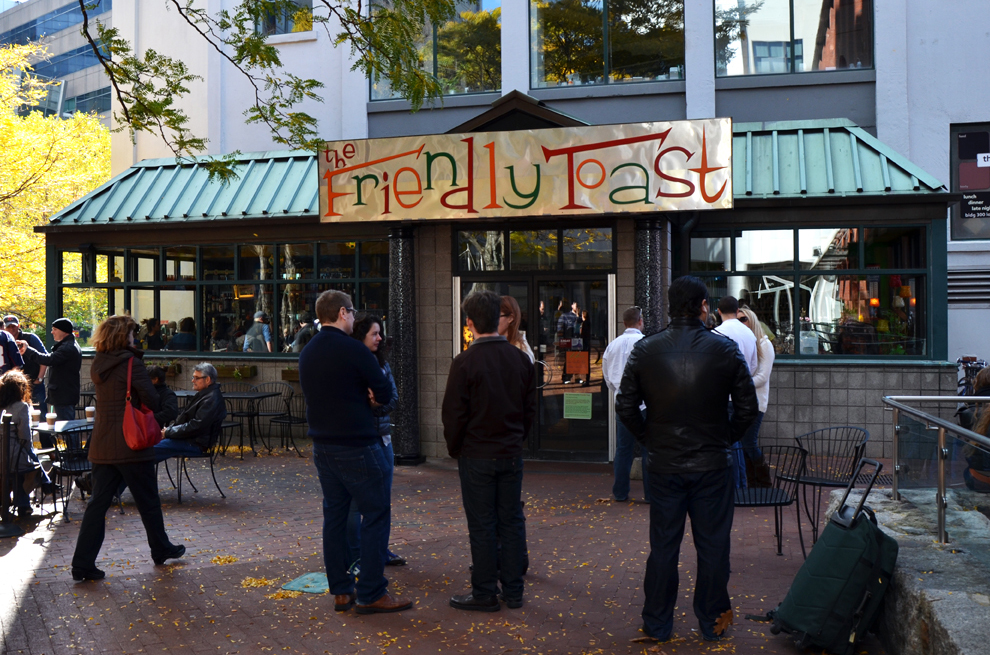 1. Brunch at The Friendly Toast (1 Kendall Square): If its violently green walls aren't eye-catching enough, its mouthwatering menu will do the job admirably. As its name suggests, The Friendly Toast is all about the breakfast food, and yes, it does in fact have a large selection of toasts. From Pumpkin Pancakes with Raisinettes in them to Smoked Salmon Benedict, the menu is creative and absolutely decadent. Be sure to get there early on a weekend morning; the place tends to get crowded, and with good reason!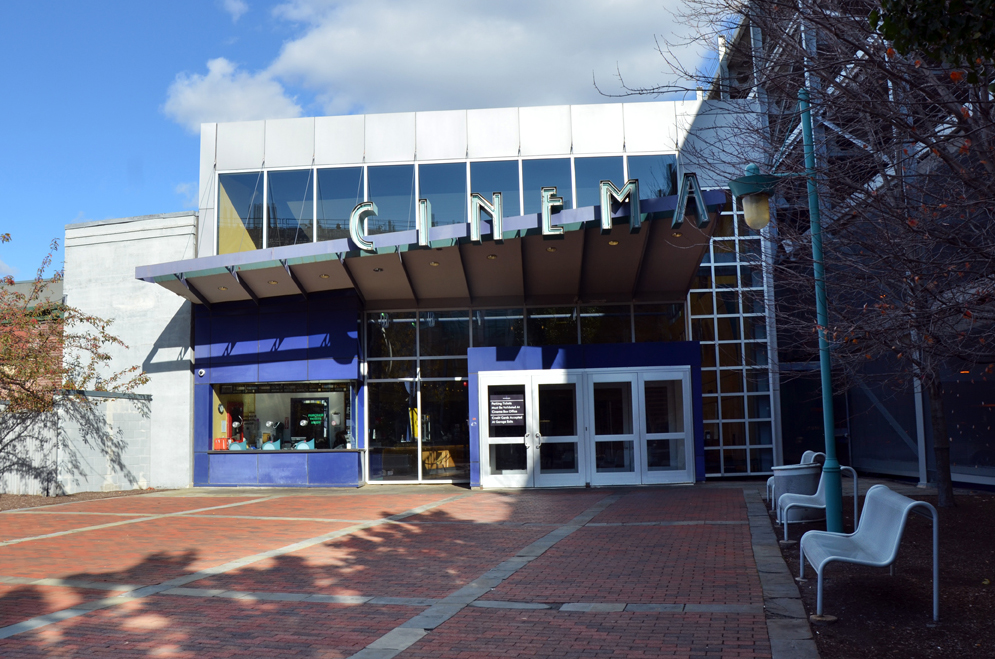 2. A movie at Kendall Square Cinema (355 Binney St): Like all of the other charming places of the Greater Boston Area, Kendall Square has its own ridiculously cute little movie theatre that specializes in Indie and Art-house cinema. Its screens are smaller than the average theatre, but very comfortable. It also has a student discount on tickets from Monday to Thursday.
3. Coffee at Voltage Coffee & Art (295 3rd St): The self-described "unofficial living room of Kendall Square," Voltage is part café, part art gallery, with a display that changes constantly to show the collections of up-and-coming artists.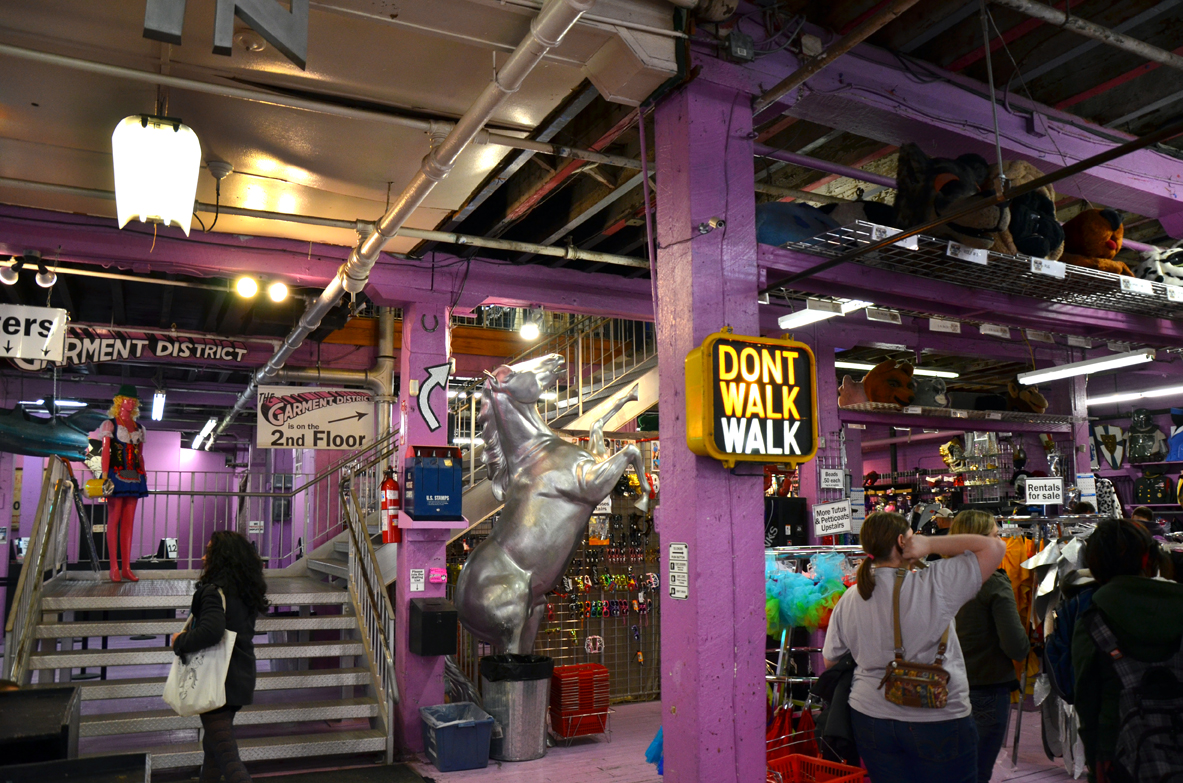 4. Thrift and Vintage at the Garment District (200 Broadway): On first hearing about The Garment District, people tend to assume it's just that, a district. However, its tagline–"It's not a district, it's a store!"–effectively dispels those notions. This alternative department store is Halloween heaven. Boston Costume, located on the first floor, sells every kind of costume prop imaginable, and the Garment District, officially on the second floor, arranges its clothing by decade. The store is open until midnight every day during the month of October for obvious reasons, and, when not in Halloween mode, has a "Dollar-a-pound" clothing pile on the first floor.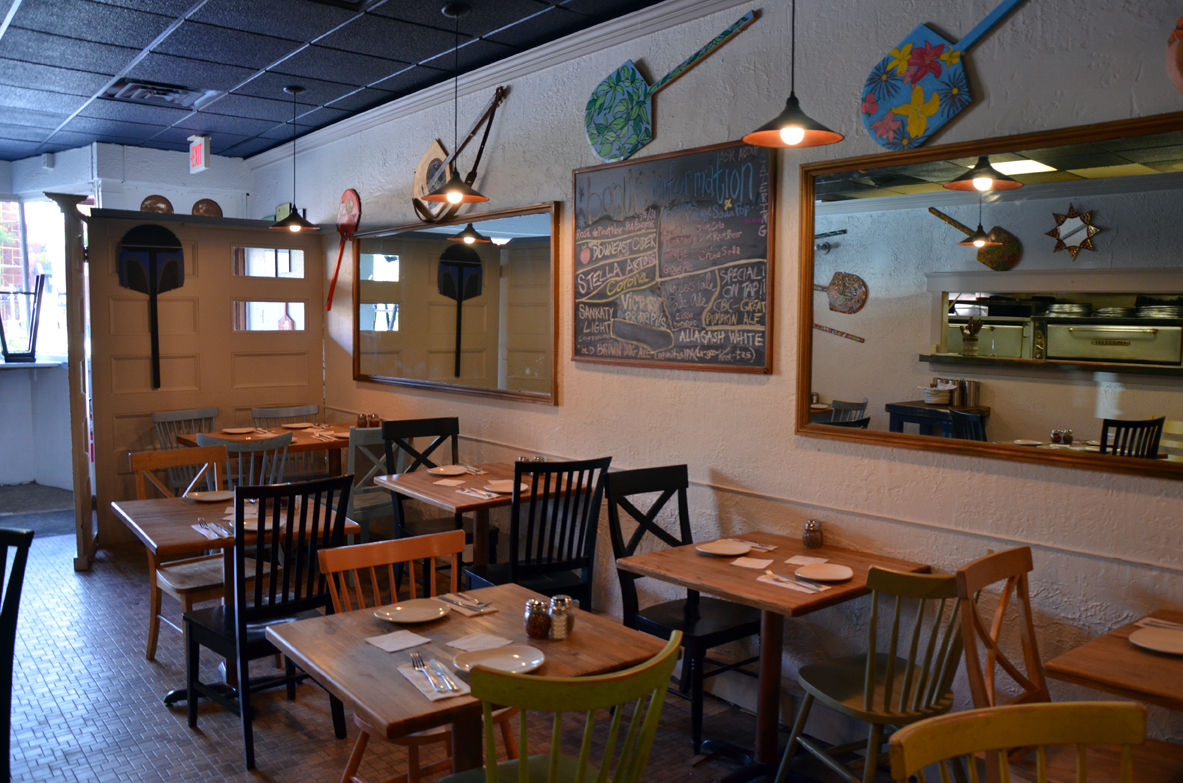 5. Thincrust at Emma's Pizza (40 Hampshire St.): Emma's is a cozy little space that specializes in flatbread pizza. With a menu that is far from conventional pizzeria fare, toppings include thyme-roasted mushrooms, rosemary tomato sauce, and roasted sweet potato. The restaurant itself is decorated with pizza paddles that feature work by different artists on them.
Kendall Square is a great place to stroll around in, be it winter or summer. The Skating Rink @ Kendall Square, located at 300 Athenaeum St, is an outdoor ice-skating rink during the winter months, and is open to all. During the summer, it offers canoeing and kayaking, complete with lessons.
Whether there on a mission, or just strolling around and taking in the architecture, Kendall Square is a hub of vibrant creativity that must be explored at least once.