First, Scott Weiland was the frontman and lyricist of Stone Temple Pilots, known for "Plush," "Interstate Love Song," and "Sour Girl." Then, he was part of Velvet Revolver, with "Slither," "Fall to Pieces," and "The Last Fight." He has been making music since 1992. He has two Grammy awards and has over 45 million records sold. Now, he is rocking with his new band, Scott Weiland and the Wildabouts. Their new album "Blaster," fueled by lead singles "Modzilla" and "White Lightning" will be released March 31, and is now available for preorder on pledgemusic. For fans who can't wait until then, the Wildabouts are playing Brighton Music Hall March 14.
The Quad was able to get an interview with Weiland to talk about his upcoming show in the Boston area.
The Quad: Before Scott Weiland and the Wildabouts, you were part of both Stone Temple Pilots and Velvet Revolver, and you've released your own solo albums. How does the Wildabouts' sound differ from the other musical projects you've been involved in?
It's different because there are different members.  It's a different musical combination and we all came together in agreement with the types of songs we wanted to write and the types of sounds we wanted to create.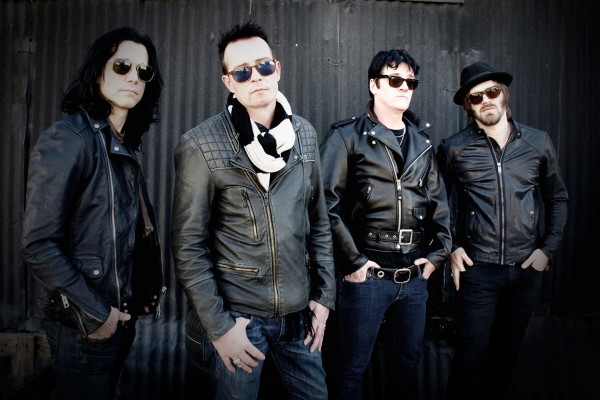 You've said in other interviews that your favorite song from "Blaster" is "Circles." You've gotten to play a lot of the album live at this point. What do you think the crowd favorite has been so far?
Probably "Modzilla" and "Amethyst," as well as "Circles".
This album is diverse, from the garage-rocking "Modzilla" and "White Lightning" to the beautiful ballad of "Circles." You've described this album as being "furry." What do you mean by this?
It's as much fuzz as one can handle.
I read a review that said "Amethyst" from "Blaster" could be held up to any of your work, and is musically reminiscent of your album "Purple" from 1994. Do you feel that you've come full circle with this song? Is it just a coincidence that the name of the song is "Amethyst," which is a purple rock, or was the name intentional? 
It's just by chance – it's a riff that I've had for a long time.  It's a combination of the members of the band collaborating and it's kind of a dark horse favorite of this album.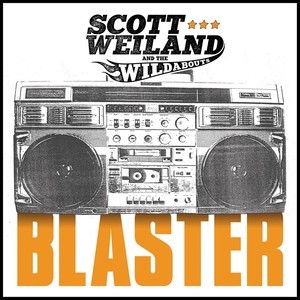 Previous albums that you've been a part of have all been released through major labels. However, "Blaster" is being released through your label, SoftDrive Records. How has this album release been different than the others?
Our album is being released on different labels all over the world, in different territories which I think gives us a leg-up over being released on one label – as each individual label and territory as it in their own best interest to be successful.
On Facebook, you announced that you were adding "Meatplow" (from "Purple") to the setlist. Can fans attending shows on this tour expect any other deep cuts?
Yes – but fans just need to come to the shows and be surprised.
You are headlining a tour as well as doing a series of festival runs. What do you like most about both headlining and festivals? 
Headlining and festivals are both fun. At festivals you get to hang out with so many friends from other bands and headlining shows you have more control, whether a club or theater.
To see Scott Weiland and the Wildabouts headline at the Brighton Music Hall on March 14, click here. To preorder "Blaster," click here. To learn more about Scott Weiland and all his musical endeavors, visit scottweiland.com.