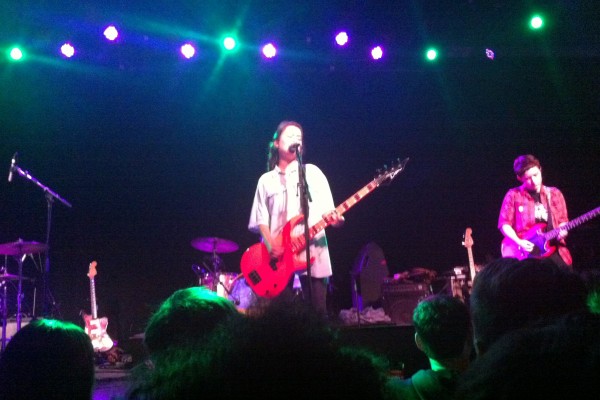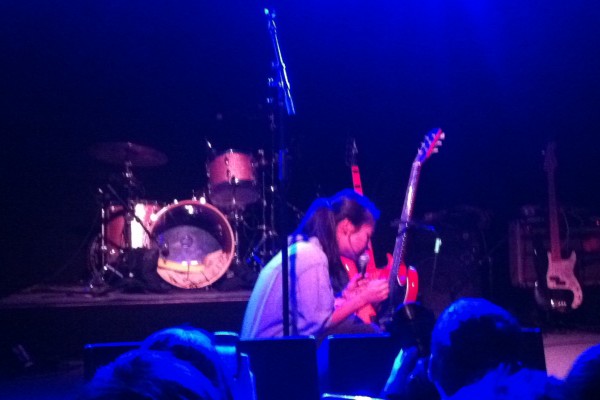 Boston's favorite indie rock band Speedy Ortiz headlined at the Sinclair in Cambridge last Wednesday, but the real star of the show was the opener.
Brooklyn-based artist Mitski brought the in-the-moment energy and powerful emotion that was missing from most of Speedy's nervous performance. Drawing largely from March-released "Bury Me At Makeout Creek," her set ran the gamut from fragile, wistful lullabies to blistering punk ragers, sometimes in the same song.
After opening with upbeat romp "Townie," Mitski slowed things down a bit with "First Love/Late Spring." Over a simple bass progression, she conjured up images of a sleeping lover and peach-scented night breeze, her gentle, drawn-out vocals almost hypnotic. But as the chorus hit and the instruments picked up, her voice got lost in the noise.
Halfway into the set Mitski made sure her voice was heard. She condemned the way society values women based on their beauty and explained how these standards have affected her.
"My whole life I thought maybe if I were beautiful I'd be loved," she said, "but I thought I just couldn't be what people thought was beautiful."
"You're beautiful!" someone shouted from the crowd.
"But I thought that maybe if I made something beautiful, then I could be loved," Mitski continued, explaining that her she makes music stems in part because of this "selfish" desire.
"So I'm getting to a point here," she said, "and it's this: Human beings are stupid creatures who for some reason need a reason to exist, and I found my reason, and thank you for letting me do this." She smiled while the crowd applauded this outburst of sincerity.
Gratitude established, it was time for Mitski to get angry.
"Though I may never be free/ Fuck you and your money!" Mitski spat with just a hint of a smirk over a regimental drum beat on "Drunk Walk Back Home."
And then the guitars kicked in with a sneering riff and the drums went double-time and Mitski unleashed her anger on someone who didn't appreciate her dress and the killer heels she wore for him.
As the song exploded in a distorted, fuzzy assault and it seemed it couldn't get more intense, Mitski let out eleven distraught wails, releasing all the emotion in her music in a raw, concentrated form. The instruments dropped off just as the last one burst out, and the full force of it slammed into the crowd.
"And I still have to sing after that," she joked in a tiny, quiet voice. The crowd laughed.
And she did, perhaps most poignantly out of the whole show on final song "Last Words of a Shooting Star." Her bandmates left the stage and Mitski delivered her vivid lyrics and poetry about life with gentle guitar fingerpicking.
"I am relieved that I left my room tidy/goodbye," she cooed, the last words of "Last Words."
Mitski left the stage, and left us reeling and emotionally spent in the wake of her musical catharsis.