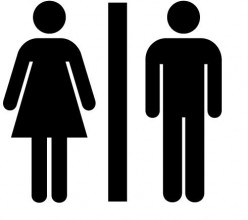 As colleges all around the nation embrace more liberal student policies, it is no wonder that many BU students strive to do the same and alter some of the university's long-standing, largely conservative statutes.  This year's change seems simple enough:  adding a single question to the housing form.
What gender would you prefer living with?
However, the gender-neutral housing initiative is facing much more opposition than the simple, cost-free alteration attracts.  With the Medical Amnesty policy pushed to the back-burner, and the print-quota scandal taking much of the Student Union's time, can a liberal policy be proposed, approved, and enacted within a reasonable timeframe?
The question has yet to be answered, but College of Engineering junior and active Student Union member Charles Manning hopes to enact his gender-neutral proposal early enough to give BU students the option on their 2010 housing form.
"I hope to get this proposal done and through by Thanksgiving," Manning said.
Manning's sentiments aren't far-fetched: according to the website genderblind.org,  many of the nation's schools and even other Boston-area colleges like Brandeis and Harvard have altered their longtime housing policies to make gender-neutral housing a reality for students. Manning says that the policy should have been enacted a long time ago, and that given the average BU student's independence it seems that as adults we should have had this choice years ago.
"I think that it hasn't been a big issue because people who wanted to go that route, they just moved off-campus," Manning said.
Manning said he has a positive outlook about this initiative, and that his initial conversations with the administration have been relatively open-minded and friendly. However, in an email to The Quad, BU Housing Director Marc Robillard said that students must be assigned to roommates of the same gender, and there has not been a significant number of requests by the student body to change the policy as it stands. Robillard also said that transgendered students are assigned on case-by-case basis.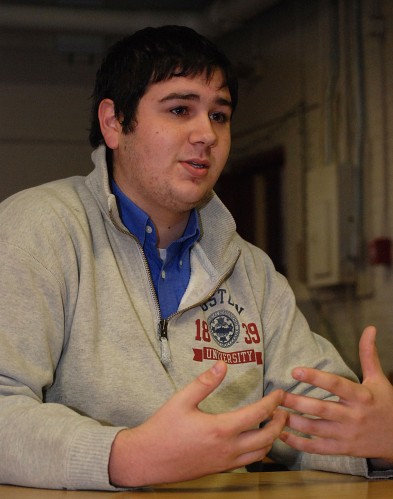 "At BU we work with each student who is in the process of changing gender to support the individual student's needs," Robillard said.
When asked if he was aware of the transgendered policy, Manning said that he had no idea that it existed, and that not only all students should have access to a gender-neutral option, but also that it should be openly advertised and need no explication.
"As adults, we should not have to justify our reasons for living with whomever we choose," Manning said.
This is not the first time that the Student Union has been met with resistance: last year's attempt to enact Medical Amnesty to ensure intoxicated students wouldn't face disciplinary repercussions in the process of seeking medical attention, and the current battle to review the drastically cut print quota are both clear examples of the red tape the administration strings around students desiring real change. Despite the outspoken voices of the Student Union, it seems like the administration isn't interested in listening.
Other students who have inquired about the university's housing policy have also been promptly shut down. College of Arts and Sciences junior Tom Reis said that when he was considering housing in the fall, he began wondering why members of the opposite sex couldn't live together, especially in apartment-style housing where students can live in separate bedrooms. He said that he emailed housing about a gender-neutral housing, and they promptly shut him down.
"It was kind of just dead in the water," Reis said.
When asked about whether he knew about the Student Union's proposal, Reis said that he did not know about it at all until recently. He also said that if the Student Union  really committed to changing the housing policy, then the arguments for the proposal are very strong. The administration, he said, is another story.
"I would hope that if the student body makes it a point of their interest and their concern, that [the administration] would listen to the constituents and at least give valid reasons as to why or why not the change would happen," Reis said.
For now, Manning said that he is confident that gender-neutral housing is a change that BU is ready for and that if the university is as progressive as it wants to be, that changing housing rules is a logical step. He said that he is writing a proposal for the administration, and that he hopes to get more people  to help pass out petitions and speak up about their opinions.
"I'm hoping I can get more students to help with this change because it's going to take a lot longer than the print quota," Manning said.
It is still too early to tell just how the gender-neutral policy will pan out once it is proposed to the administration, but this change, if done on time, could boost the reputation of the Student Union among the student body. There are still many miles to go, and a thicket of red tape to slice through, but if the feat is achieved the student body will finally have the first real, tangible liberal policy change since 2007. And then, maybe all students will have the opportunity to live with whomever they choose regardless of what's going on downstairs.