With venues like the Paradise Rock Club and House of Blues just minutes away from the Boston University campus, popular indie and mainstream bands are readily accessible to BU students. These venues host national touring acts with large on-stage sets and even larger posses. The opportunity to see such shows is one of the benefits of living in a big city, but frequenters of these venues should also consider other Boston venues that host local bands in addition to national acts.
The Boston music scene is a vast conglomerate of genres. Like every city's scene, Boston has its bad parts, but good parts do exist and some are still waiting to be discovered. Once music-goers take advantage of seeing local bands live, many doors (literally) are opened; there are house shows, Cambridge shows, Allston shows, Jamaica Plain shows, and the list goes on.
The local scene consists of hundreds of people who go out to see live music for the same reason—because they enjoy it. Then, not only do opportunities arise to experience new parts of the city outside the BU microcosm, but also to get to know new people. In addition to meeting new faces, the shows tend to be cheaper. Perhaps the experience will lack a firework light show and massive sound crew, but it will still be an experience.
Because the Quad's music section will cover shows all over Boston, I'd like to familiarize you with some gems from the local scene. The following is a list of venues and bands that I enthusiastically recommend, ordered alphabetically:
VENUES:
Club Passim– Located in the heart of Harvard Square, the 50-year-old venue is known as the legendary folk club that helped jump-start Joan Baez's music career. It's a "cultural center" that offers music lessons during the day and live music at night.
Great Scott– Great Scott is only a 20-minute walk from BU campus at the Harvard Avenue/Commonwealth Avenue intersection. Great Scott features a full calendar of local and touring indie acts. WTBU radio show host Matt Amaral says, "The Great Scott is nice because it's close by and still has an eclectic mix of shows."
The Middle East– Located in Central Square in Cambridge, The Middle East is only a ten-minute bike ride from campus and boasts four separate stages: Upstairs, Downstairs, ZuZu, and The Corner. Jason Bergman, a Northeastern University student and Boston DJ says of The Middle East, "After living in Boston for nearly four years, I'd say my favorite venue has always been the Middle East Downstairs. They have cheap shows, awesome lineups, great sound, and a great staff."
Midway Café– Hard to reach but worth the visit, the Midway Café in Jamaica Plain is a cozy garage-band barroom waiting to be explored. Boston University student John Facendola explains, "It's a very small chill atmosphere; the venue promotes a personal experience. I was there for a hardcore show and the small space gave the set a more raw feeling—everyone got really into it."
O'Briens– The sister venue of Great Scott, O'Briens is a smaller barroom venue that hosts more local/under-the-radar names. It's almost always a 21+ venue, though, so steer clear if you're an underclassman.
TT the Bear's Place– TT the Bear's (or "TT's") is just around the corner from the Middle East in Central Square. The venue lacks strong acoustics, but hosts solid touring and local shows throughout the week. One of their recent shows included the Sub Pop band The Fruit Bats (check out our very own interview with The Fruit Bats here).
Whitehaus– The Whitehaus is a collective of artists/musicians in Jamaica Plain who host weekly, independent shows—or, as the scene has coined the term—"do-it-yourself"/DIY shows. Boston University student and DJ Nooka Jones explains, "The Whitehaus has a folksy, intimate environment with good acoustics. It's a different kind of place—very relaxed. Because it's a public 'house' venue, it's more inviting than other places in Boston."
BANDS: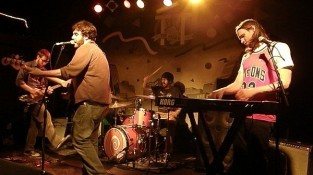 The Big Big Bucks– The Bucks are a catchy four-piece band with rough vocals and clever wordplay. Great Scott employee Devin Charette says, "They're very under-rated for what they're doing. They've gotten a lot better over the last year and they're one of the Boston bands people need to hear. No matter the audience size, they have the same energy at every show."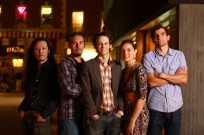 The David Wax Museum– The folk group consists of five musicians who play various instruments (including a few Mexican guitars) and often sing in echoed call-and-response form. They recently sold out their album release show at Club Passim. Boston University student Devon Maloney says, "The fact that David's American and plays songs in English and Spanish is really cool. He's a cross-cultural artist and he's not afraid to be one."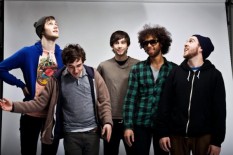 Magic Magic– Known for their wide-ranged vocalist and two drummers, Magic Magic have gained a lot of buzz over the last year, including unexpected press from the UK. The London Times reports, "If you're looking for comparisons, you might cite Radiohead, Arcade Fire, Franz Ferdinand, the Spinto Band and the like. Really, though, Magic Magic are their own band. And what a band—and what a discovery."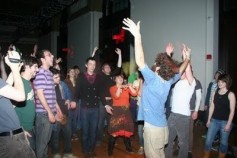 Many Mansions– A one-man act, Many Mansions is an electronic brainiac, sampling everything from tribal drums to children's toys. Bostonist.com describes his music as "the sort of environmental, atmospheric ambient music that you would expect to have heard on a college radio station at 3 a.m. 10 years ago. Lots of drones and slowly developing melodic ideas and drumming."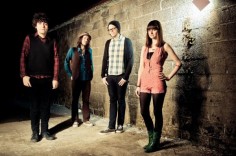 Mean Creek– Mean Creek is a modern folk/rock group that masters the concept of dual male/female vocals. Steve Theo, the founder of Pirate Promotion in Cambridge, says Mean Creek have "been working hard for years and it's finally all coming to fruition in their new album, The Sky (Or the Underground)."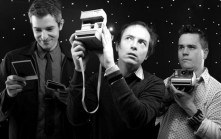 Neptune– This band makes their own instruments out of junkyard scraps to produce a raw, creepy, and original sound. Boston College student and radio host Ryan McDaid says, "Their abrasive industrial noise is counterbalanced by driving percussion and engaging vocals. Neptune is the closest thing America will ever get to its own Einsturzende Neubauten."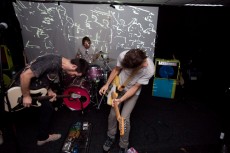 Pretty & Nice– The creation of Boston University alumnus, Holden Lewis, Pretty & Nice is a foursome of post-punk dance music with complex guitar parts and catchy choruses. Boston College student and concert photographer Julian Furtak says, "Having photographed Pretty & Nice countless times in the past, it's never felt like a chore. Listening to their song 'Tora Tora Tora' with or without a camera in my hand has always managed to lift my spirits into full dance mode."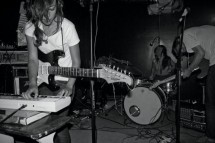 Quilt– A trio of two girls and a guy who mix 70's psychedelia and modern experimentalism, Quilt plays most of their shows in Allston and Jamaica Plain hideaways. Liz Pelly, a music director at WTBU explains, "Their eerie layered girl singer harmonies and lo-fi drones are what intrigued when I first heard Quilt."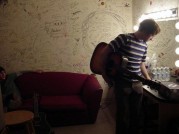 Spitzer Space Telescope– Telling tales of ancient dragons and pirates, Spitzer Space Telescope is a ravaging force of folk music. He commands his audience with his booming voice and uncontrollable guitar playing. BU Today describes him as an "effusive, energetic singer-songwriter."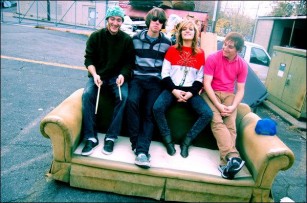 You Can Be A Wesley– A female-fronted band with four members who graduated from BU last year, You Can Be A Wesley is a high-energy group full of beachy guitar riffs and nostalgic songwriting. The Weekly Dig compares their sound to the likes of Joanna Newsom and Sufjan Stevens.