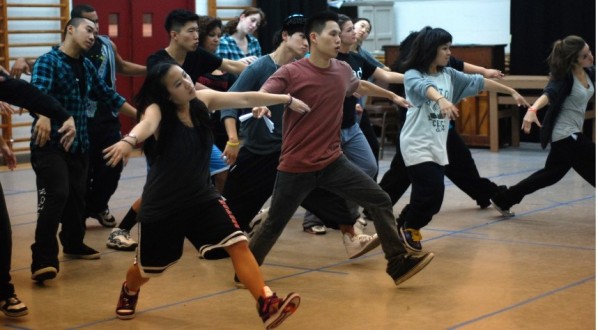 Since 1993, BU hip hop crew Fusion has been bringing their own mix of modern dance-styles to the student body. Now, with the 10th anniversary of their home-grown competition Elements storming the Theatre District on November 14th, Fusion is blowing up to prove that the East Coast is a force to be reckoned with.
Fusion directors Ryan Metauro (SMG '10) and Andre de la Cruz (SMG '10) have both been dancing with the crew since their freshman year, and remember watching Elements 7 to get an idea of what was expected of them. De la Cruz said that the team has been working on Elements X since the summer, communicating with each other and choreographing to make sure they hit the ground running on their first day of practice.
"We usually spend our first practice getting right to choreography and planning out what we're going to do for the year," de la Cruz said.
Metauro said that Elements X is much bigger than any of their previous concert-style competitions, and will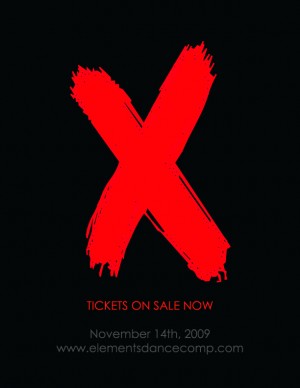 be held off-campus for the first time in history. He added that Elements is looking to be the main Boston-based competition on the East Coast dance competition circuit backed by the Hip Hop Dance Association (HHDA), much like Prelude in New York and The Main Event in New Jersey. Metauro said that these competitions showcase East Coast dance-style that's coming into its own.
"We're making it into a part of these bigger competitions, and being Boston. So, it's Boston, New York, and New Jersey," Metauro said.
Although many teams from all across the country will be competing and showcasing in Elements, de la Cruz said that as hosts, Fusion will only be presenting exhibition. Although they are not in the competition, de la Cruz explained that the group will be opening and closing the show with their own unique style of hip hop.
"A lot of teams do themed sets, but we try not to restrict our dancers to stay with one particular style," de la Cruz said.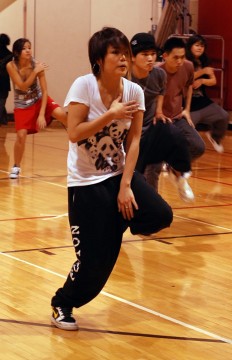 Diversity is key in Fusion. From technically-trained ballet and modern dancers to self-taught hip hoppers, de la Cruz said that all of the dancers' backgrounds heavily influence the choreography of the group. Metauro added that any dancer is allowed to step up and choreograph their own set as long as they have the discipline and passion to do so.
"We're doing our own thing, which is really important to us," Metauro said.
De la Cruz said that Fusion prepares for Elements and other competitions by practicing for two hours three times a week. This dedication has paid off, as Fusion is rising up in the hip hop world. De la Cruz said that the group has had many well-known choreographers come out to teach the team new moves and innovative steps. He added that a lot of big-name hip hop teams, like Fr3sh and So RealCru, have reached out to make Elements X a truly big show.  He explained that their work is really leading up to Elements X, which is the groups true introduction as a big name and competition in the East Coast hip hop scene.
"Doing this show is going to be a completely different experience," de la Cruz said.
De la Cruz said that the group is working really hard to help the east coast develop its own niche. He also said that Elements X is an important step in bridging that gap between the east and west in the hip-hop world. Metauro added that Fusion's next goal is to continue to build and give their all into every competition this year.
"We want this show to be big to get everyone's attention, " Metauro said. "We want say 'hey,  there's a community here in Boston that deserves some sort of recognition.'"
Check out more of Fusion's performances on their Youtube site. Get info on where to buy tix and check out the performers of Elements X on Fusion's website.