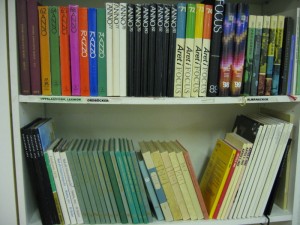 Want your kids to think you were a popular party-going stud in college instead of an anti-social study fiend who spent most of his time in Mugar? In a circa 2001 CafePress-like offering, starting this year, you can customize your BU yearbook by adding your own pages to it. And given that the system will allow users to create their pages using automated online software, you can do just about anything – except edit the official yearbook.
At $1 per custom page (and up to 25 pages), adding a new page certainly isn't too costly, but is it really worth paying extra to bind your least embarrassing Facebook photos into the book instead of just, say, stuffing them in the back? And if the idea is to let students feel like they were more involved at such a large school, shouldn't BU be encouraging students to actually become more involved instead of giving them the power to make it look like they actually had their own SAO-registered fan club, instead of just a group made by a few friends on Facebook? In this case, it seems like the power of customization ultimately trumps the idea of a yearbook, which is to highlight the diversity of the student body and give everyone an equal voice.
Sure, it might be a good tool for people who simply want to add a few photos to remember their college years by, but for the more self-important of us, customization will be the ultimate in personal revisionist history. Or a way for your parents to sneak your naked baby photos into the prized tome of your college days.