Film and TV major Haley Stoessl (COM 2011) submitted her science fiction short story Nun Sa Lam two weeks ago. The piece, which features an aging android protagonist, immediately caught our eye for its unique take on death, dementia, and the end of the world. Due to the Thanksgiving break, we only had the chance to ask Haley a few brief questions via e-mail, which appear below. Her story follows on page 2.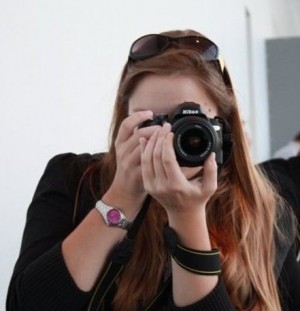 The Quad: Have you thought about writing professionally?
I'm hoping to go into the creative side of film and television, writing and/or (hopefully and) directing. I've always enjoyed writing as a form of expression and escape and hope to continue telling stories.
Nun Sa Lam clearly draws themes from a number of science fiction classics (I especially enjoyed the reference to the Philip K. Dick novel that spawned Blade Runner). How much of an influence did works like Do Androids Dream of Electric Sheep? have on the story?
I'm a huge sci fi fan—tv, movies, books, everything. In terms of this story's inspirations—I had no specific works in mind when I wrote it. I was inspired by a news story relating to robots working in hospitals and wrote the small piece from there. When I wrote it, I was drawing broadly from the rich canon of post-apocalyptic stories and artificial intelligence crises that the sci fi genre holds. I still haven't read Do Androids Dream of Electric Sheep?.
People often say that sci-fi is a way of more openly exploring common human themes by taking readers out of the context of modern life. Is this the case in Nun Sa Lam, and what themes are you exploring?
As much as I'd agree with that statement, I wrote Nun Sa Lam as a story about a sad little robot. Technically, I'm exploring what it means to be empathetic and the end of the world. Really though, I meant the story to be engaging and interesting, rather than writing it as a vessel for deeper meaning.
Read Haley's story Nun Sa Lam on page 2.