With temperatures dropping to 8 degrees and feeling like -10 with wind chill this weekend, the urge to hibernate was at an all time high. Unfortunately, we are not bears. We are students who want to maintain some semblance of a social life and so must schlep through all of the wonderful wintery elements Boston has to offer. Here is a guide for having fun in winter, minus the frostbite.
SNUGGIE PUB CRAWL
Pub crawls are already a good time, but being in a blanket with sleeves while doing it? Awesome. The only way it could get better would be if the bartender doubled your order if you got a beer in the next five minutes.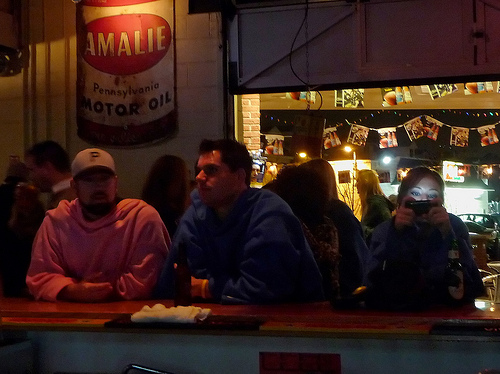 The website, Snuggiepubcrawls.com, gives a helpful guide on how to host your own snuggie bar crawl. Basically: get a snuggie (or a slanket if you must) and plan your route. Who knows how long this trend could last, so take advantage of the opportunity to wear a giant fleece blanket outside of your house while you can.
CLIMB SOME ROCKS
Because it is too easy to chow down on whatever your dining points will get you while watching repeats of "Teen Mom" and "Jersey Shore," get out there and do something you can feel good about. FitRec's rock wall offers a fun alternative to the typical elliptical + crunches workout. During open recreation hours BU students can rent shoes for $1.50 and do some bouldering — climbing at a lower height. In order to climb higher using the ropes, you have to pass a belay test.
PASTRY + HOT COCCOA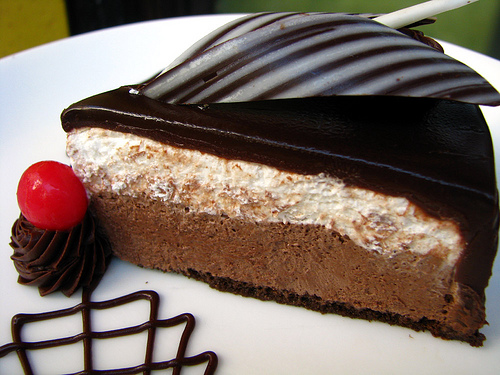 If you're gonna hibernate, it might as well be in a cozy cafe. Stop by  Petit Robert Bistro in Kenmore Square for an authentic French experience. They have a decked out pastry bar with treats such as macaroons, bread pudding and chocolate mousse.
Allstonites should check out Clear Flour Bread Bakery which offers freshly baked bread and pastries every day. It is also having a special Valentine's Day pastry spectacular, with goodies like pink grapefruit cream tart and chocolate pudding cake – a step up from the Russell Stover chocolate-filled heart box.
BE A KID AGAIN
Remember those days when you actually liked snow? And you would bust out the snowpants at the sight of a few flakes? Next time it snows, try to gather that excitement once more, ditch the leggings for some sweatpants and head down to the Esplanade for a classic snow ball fight or fort-building session. If you can get your hands on a couple of sleds or trash can lids, head over to the Boston Common or Larz Anderson Park in Brookline, where there is also a skating rink. You'll be surprised at how much more fun it is than complaining.