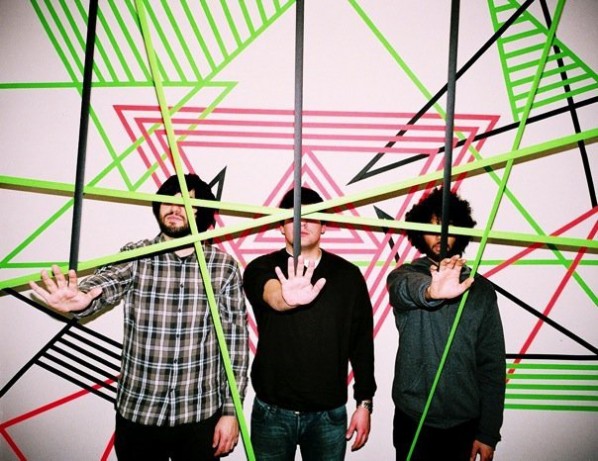 Boston's Young Adults is playing Great Scott this Tuesday with NYC's Grooms and Boston's Earthquake Party. Young Adults is Demitri Swan, Chris Villon, and Kurt Villon. They're a loud, post-punk band with a lot of energy. They're not a year old yet, but they've received a lot of attention and press from the national media and music scene.
Q: How did you guys form?
Q: What do you sound like? How do you sound different from other projects you guys have worked on in the past (i.e. Magic Magic, Whitetail…)?
A: Whitetail was a shoegaze band and Chris still uses his delay and reverb pedals, but now it's just way nastier and less delicate; on some noisy caveman tip. My [Demitri's] previous bands don't really sound like Young Adults; Magic Magic is indie pop and Paparazzi was post-punk/post-hardcore. When it comes down to it, we're attracted to noise, melody and punk spirit.
Q: Who are your influences?
A: We have a insatiable appetite for music, so just about everything. When we initially conceptualized the band, we wanted have the brevity and energy of early punk bands and the sonic texture of ambient black metal [laughs]. Obviously, it's transformed a bit, but that's where it all started.
Q: Where can people listen to your music?
A: People can stream the demo on
MySpace
or buy a copy at one of shows for 4 bones. Chris is an artistic jedi master and it shows in the CD packaging, so pick one up.
Q: What can people expect from the Great Scott show?
A: Fresh new bands playing fresh new tunes…and getting Charl gnarled…for real [laughs].
Q: What do the other bands in the lineup sound like?
A: Come and find out…duh.
A: Chris was a really big fan of Sour Patch Kids until he found out that they are like battery acid on your teeth, especially if you brush shortly afterward. Can you even believe that?
Young Adults will play with Earthquake Party and Grooms this Tuesday at Great Scott. The show is $8, 18+, and starts at 9.