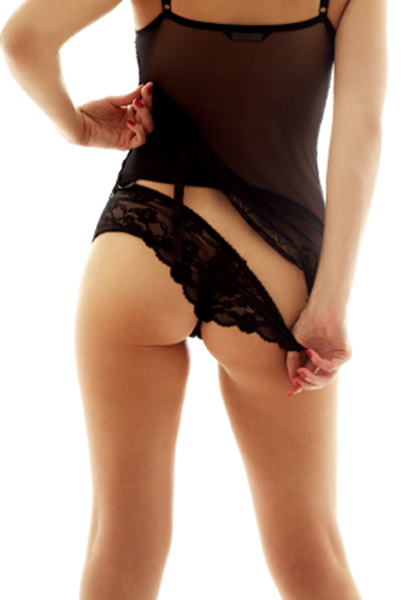 We've all seen the depictions of strip clubs on TV and in the movies: gorgeous naked girls seductively dance and twirl, showcasing their perfect bodies for the pleasure of the male clients. Any "Sopranos" fan will find him or herself familiar with the bimbo but beautiful Bada Bing girls, and remember that the mobsters passed their time at the seedy strip club surrounded by these girls clad only in g-strings.
However, the media has given a bad rap for these gentlemen's clubs, mostly depicting them as sketchy, dirty, and sinful. With an attachment to visions of lines of coke and solicited prostitution, strip clubs remain easy targets pockets of sin. The clubs call up images of a smoke-filled atmosphere with cheap neon lights, where male has-beens stare at naked chicks to fulfill their meaningless lives, and the dancing women sport nothing but thongs to make a few quick bucks to support their lives as single mothers or broke college students.
Movies like "Showgirls" and "I Hope They Serve Beer in Hell" portray the other publicized side of strip clubs: the romantic vision of gyrating, pole-dancing eroticism. Amateur dancer Nomi Malone in "Showgirls" eagerly learns seductive dance moves in hopes of working her way up to the most celebrated nude show in Las Vegas. The movie follows her journey from a cabaret-style stripper to a high-class show lead, playing up Nomi's dream to become a famous nude dancer. Meanwhile, the depressingly pessimistic character Drew in "I Hope They Serve Beer in Hell" finds a glimmer of hope of finding love when he meets the exotically attractive stripper Lara. After title character Tucker Max pays Lara to engage in a battle of wits with Drew, he goes home with her to play video games and endearingly teaches her son some crucial army men tactics. The screenplay shines light on the fact that, hey: strippers are people, too.
As a (self-declared) average female college student, I decided to check out what the strip club scene was all about. Boston houses numerous gentleman's clubs, but most of them only let in 21-and-overs. Those of us who are 20 and younger have to make the half-hour trip out to Mac's Two Lounge in North Billerica, the closest 18+ club to the Boston University area. I made the trek with my boyfriend and his two roommates, all of whom have been to the club either of their own accord or for a fraternity bonding experience — so, they knew the scene, and were pretty tickled to introduce me to the lounge.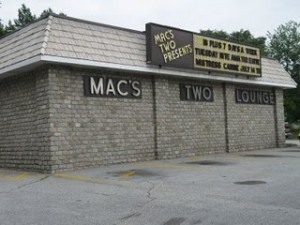 After paying the $10 cover charge and forking over $5 for the one-drink limit (being 18+, Mac's is a strict juice bar with no alcohol), I took a look around. As I walked into the club, I noticed that I definitely stood out: I was the only girl (other than the manager and cocktail waitress, both in their middle ages) wearing a full outfit. If I had worn a skimpy butt-baring bikini and 8-inch platform heels, I would have fit in much more with the majority of the club's female population. The stage was set up to the right of the entrance, with the obligatory pole standing in the middle and a bar with seats surrounding the stage floor. Numerous tables were laid out with a plain view of the bar, with step-staired floors giving the club a stadium-seating-esque approach.
After landing a seat at the bar, I noticed that the etiquette of tipping consisted of folding a dollar bill into a tent-like shape and leaving it on the bar table (which was level with the stage floor) for the dancer to come over. Different dancers have different habits: the girl that I tipped, a voluptuous brunette with tattoos snaking up and down her side, took the dollar before leaning over to gently moan in my ear and shove my head between her breasts. She leaned back, danced in my area for a few seconds, and then proceeded to the next customer.
My being a woman and a paying customer didn't seem to throw the dancer for a loop – she went ahead and gave me the same sexy treatment that she gave to all of the other male clients. But I can't help but wonder if she considered for a moment if I simply journeyed to Mac's to pass judgment on women in a "lesser" occupation–going "slumming," if you will. Being the only paying female in the club on a busy Saturday night, I'm sure that the dancers don't collect tips from other females very often. However, I feel that many things factored into my acceptance by the dancer:
1. I attended the club with my significant other. I obviously came in tandem with my boyfriend, which is a fairly socially acceptable condition. Couples do many things to spice up their sex lives, such as role playing, watching porn, and tying each other up. Why shouldn't attending a strip club fall into this same category of amateur couples' therapy?
2. I showed interest in the process. Instead of merely sitting at a table on the outskirts of the club, I dove in headfirst and eagerly sat at the bar and tipped each dancer on stage. By participating in the main activity, I established myself as a "member" of this temporary community.
3. I ditched the group of gaggling girls. Showing up with a group of my girlfriends might have freaked out the dancers. Sure, they're used to groups of guys ogling their goodies, but women sometimes pass intense judgment against other women–especially when the person in question lies outside of the group. Bringing along a few of my female friends might have made the strippers uncomfortable, or as though we came simply to feel better about ourselves in our society.
Another realization I had upon visiting the strip club: the girls up on stage are real. I'm not talking about the romanticized irony of strip dancers having heartfelt personalities and ambitions–the dancers were simply… girls. Even the public lap dances didn't seem too out of place – they were just simple acts that accompanied the experience of frequenting a strip club.
Overall, I enjoyed the experience. Would the sexually skirmish squirm at the thought of simply setting foot into this type of establishment? Sure. But if you're open to a new activity on a particularly dull weekend, give the good ol' strip club a try.