For my final issue article of the semester, I decided to return to my roots and explore one of the primary musical influences of my life, Elliott Smith. I started listening to Smith's music in 2004 when a friend gave me "Angeles" on an album mix. I fell in love with the song and quickly bought every Smith record I could get my hands on. His music was the music I listened to on repeat whenever I felt I could not relate with other people and needed a source of contentment. I came to college sharing his music with everyone I met; on the occasion when someone had not heard of him before, the person was moved by his music in a personal way that he/she couldn't articulate.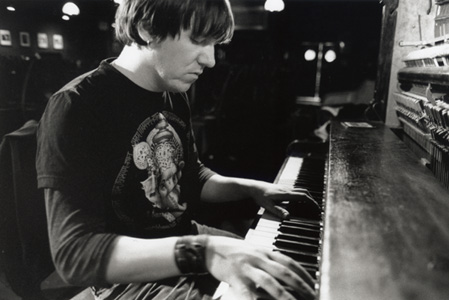 On behalf of WTBU radio, I hosted an Elliott Smith tribute show in September of 2008 and brought some of his music to life with the help of the rest of the WTBU staff and some friends in the music industry. The experience was magical and I couldn't help but wonder what it would have been like to see the artist perform live.
Because he is not around anymore to make music, I feel it is his fans' responsibility to continue to share his life and music with others. This article is an attempt to do so.
Past

Elliott Smith died at the age of 34 on October 21, 2003. That night, according to Smith's fiancee Jennifer Chiba, the couple had a heated argument and Chiba locked herself in the bathroom. She heard Smith scream, and when she opened the door, he turned around to reveal a knife in his chest. Smith was rushed to a hospital to repair the two stab wounds to his heart, but it was too late.
To Smith's fans who know about his life story, Smith's youth was full of confusion and depression. In a Magnet 2005 article, he said, "There's not much I could say about that time that I would like to see in print. I wouldn't want to remind any of the people involved of that time." According to the same article, Smith's parents split up when he was a year old, and school bullies often targeted Smith when he was growing up in Dallas, Texas with his mom. He also later confessed that he was tormented by vague memories of sexual abuse from his childhood. It is likely no coincidence that all profits from his album "From A Basement On the Hill" benefit a charity Smith created for abused children.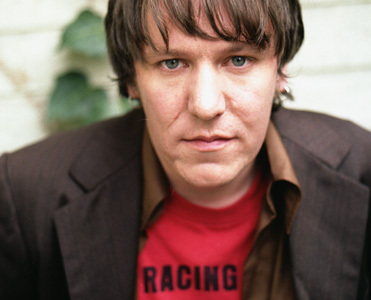 At 14, Smith moved to Portland, Oregon to live with his father. Smith eventually traveled east to study philosophy at Hampshire College in Massachusetts, where he  formed a band called Heatmiser with classmate Neil Gust. Heatmiser was a hardcore/loud/grunge band that prefaced Smith's chillingly gentle, introspective, acoustic solo career. The two artists moved back to Portland and released three studio records that were well received by the Portland scene and the larger music industry; however, shortly after Virgin Records signed the band, they broke up. According to Under the Radar, the rift was deep-rooted by the fact that Smith didn't even like the band's sound–particularly his own voice–and he didn't like the kinds of crowds the band drew.
The ending of Heatmiser prompted an immediate beginning of Smith as a solo artist. He released "Roman Candle," an eight-track record consisting of home-made four-track songs that Smith had worked on for years. The quiet album was released in 1994, during the peak of the northwest grunge scene, but by no means was the record quietly acclaimed. The work pushed Smith to record an additional four records before his death. His music attracted an audience of people who were searching for emotional identity, and in 1997 his songs were chosen for the soundtrack to the film "Good Will Hunting." Smith's "Miss Misery" was nominated for an Academy Award as a "Best Original Song." He did not win, but he did play a live version of the song on national television at the award show. The inclusion of his music on the blockbuster shot Smith's sound into a larger public realm–it was no longer just "indie kids" who were struck by his sentimental melodies.