People often forget that the summer months even qualify as a legitimate television season. They're usually too busy snorkeling in the Pacific Ocean or having endless summer flings on those endless summer nights (cue song from "Grease"). Then, there are others who use summer as an excuse to do absolutely nothing except get addicted to even more television shows. I won't mention any names (Lauren Wiegand).
For those like myself, here are some new shows as well as returning favorites premiering this summer to enjoy in the comfort of your air conditioning.
"Party Down" – Returns April 23 – Okay, so it's more of a late spring show than summer show, but it is definitely worth mentioning. This original series from Starz premiered last spring, and for a network somewhat new to the original programming game, it does not disappoint. The show is about a catering crew, but the catch is that they are all struggling (mostly failing) actors, performers, or writers working reluctantly in catering to fund their true passions. It includes a familiar and talented cast: Adam Scott, Ken Marino, Jennifer Coolidge, Ryan Hansen, Martin Starr ("Freaks and Geeks," Judd Apatow movies), Lizzy Caplan (Janice Ian from "Mean Girls"), and new to the cast this season, Megan Mullally. Jane Lynch unfortunately will not be returning for the second season, but she's doing amazing things with "Glee" so we'll let it slide.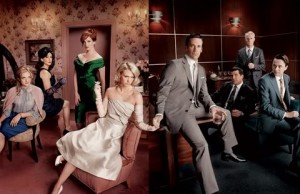 "Mad Men" – Returns July 25 – AMC's instant hit returns for its fourth season this summer with Don and Betty Draper, Peggy, Pete, Betty, Joan, Roger and the whole Sterling Cooper Advertising Agency gang. Tune in for Jon Hamm's ridiculous good looks and Christina Hendricks'…assets…and stay for the 1960s-style adultery and cutthroat ad-agency attitude.
"The Good Guys" – Premieres June 7 – FOX's new action-comedy from "Burn Notice" creator Matt Nix features Bradley Whitford and Colin Hanks as Dan Stark and Jack Bailey, partners in solving small crime. The series will give a comedic look at the partnership of an old-school cop (Whitford) and a rule-following modern-day detective (Hanks) as they have to work through their differences to get the job done. Yeah, sounds pretty familiar. But hey, if the formula ain't broke, don't fix it(?). A sneak-peak will air May 19.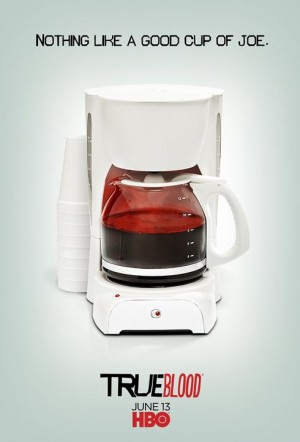 True Blood – Returns June 13 – Vampires live on (pun intended) as the third season of HBO's successful show "True Blood" makes its much anticipated return this summer. Edward Cullen and Bella Swan – oops, hold on a second – I mean Sookie Stackhouse and Bill Compton are sure to deal with plenty more freaky stuff this season. If there's one thing this show is good at, it's marketing. You kids sure love your vampires! If you can't wait for the season to start, HBO will be airing six mini episodes starting May 2nd until the season three premiere. Eat your hearts out (again, with the vampire pun).
Huge – Premieres June 28 – A new ABC Family drama/comedy series starring Nikki Blonsky ("Hairspray") is about seven teens and the staff at a weight-loss camp. This sounds more ironically hilarious than genuinely entertaining, which is precisely why most people tune in to ABC Family shows in the first place. The series is being developed by "My So-Called Life" creator Winnie Holzman. In other words, I am so in.
"The Real L Word" – Premieres June 20 – If you've heard of the Showtime series "The L Word," you can probably guess what this is. Showtime has taken its original series about the lives of a group of lesbians and turned it into a reality show. Because why wouldn't they, am I right? While the original series had some substance and actually did its best to portray lesbians without the stereotypes, I can only assume this reality show will do for lesbians what reality shows do for pretty much everyone – make them look like people who scream, fight, drink, and have sex a lot (but that's what summer's for right?).
"Weeds" – Returns August 16 – Suburban weed goddess turned Mexican drug lord's wife/baby mamma Nancy Botwin returns for her sixth season of marijuana and mayhem. While nothing can compare to the season two finale, season five still left us with mouths agape as Shane took a mallet to Pilar's head. That poor kid has gone insane. Hopefully season six will have the show go back to its roots a bit and get Doug, Celia, and Andy back on track so they can start being funny-pathetic again instead of depressing-pathetic.
"The Big C" – Premieres August 16 – Premiering after the season six premiere of "Weeds" on Showtime is "The Big C," a dark comedy about a woman who is diagnosed with terminal cancer and decides to finally start living life while she can. The amazingly talented Laura Linney plays the lead and is supported by Oliver Platt as her husband, and rising star Gabourey Sidibe ("Precious") as her rebellious, outspoken student. Showtime has been acing the female-lead dramedies recently, and hopefully this one will fall right into place with the others.
So there you go, plenty of ways to keep your DVR in shape for the summer. Any new or returning shows you're particularly looking forward too? Leave 'em in the comments!