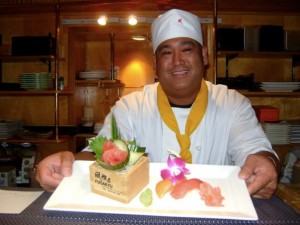 No matter if you are a Boston newbie, a Boston connoisseur, or a somewhere-in-between – finding the perfect restaurant in a city with overwhelming culinary options can prove as difficult as finding a vegetarian meal in Texas. Aside from the different cultural offerings (French, Indian, Italian, Japanese, Burmese, Middle Eastern, Greek, Nepali, BBQ, Kosher, Korean… is your mind blown yet?), you also have to take into account distance, accessibility, price, and company. Follow my comprehensive guide of where to eat in Boston to save yourself money, time, and disgusting cuisine experiences.
Where to take your parents
1)    Petit Robert Bistro – This ode to French cuisine and Parisian life lays just a smidge outside of a college student's price range, but the $15-$20 entrees usually please Mom and Dad. Accessibility proves key – Petit Robert sits on Commonwealth Avenue in Kenmore Square, near some of the most populated dorms on BU campus. Try the chicken coq au vin for a delectable dining experience, and don't forget to order the handmade Eiffel Tower chocolate dessert. LOCATION: 468 Commonwealth Avenue, Boston. NEAREST T: Kenmore. WEBSITE: http://www.petitrobertbistro.com.
2)    Eastern Standard – While hotel restaurants usually stand in an undesirable slot when it comes to choosing a meal, Hotel Commonwealth's Eastern Standard will surely impress the parents with high-end American cuisine at reasonable prices (around $20 per entrée). Encourage your parents to order a cocktail to sample some of the finest local mixologists' work. If you're hungry for brunch, around $10 per plate serves the finest scrambled eggs tasted. LOCATION: 528 Commonwealth Avenue, Boston. NEAREST T: Kenmore. WEBSITE: http://www.easternstandardboston.com
Where to celebrate your birthday
1)    Giacomo's – Located in the historic North End, this Italian and seafood faring restaurant always sports a line a block long. Inexpensive enough to fit a student's budget, the service and quality of food induces a drunk-like state for a worthy celebration. Cash-only policy makes splitting the bill a bit easier. LOCATION: 355 Hanover Street, Boston. NEAREST T: Haymarket. WEBSITE: http://giacomosblog-boston.blogspot.com
2)    City Table – This lavishly decorated restaurant in the lobby of the Lenox Hotel in the Back Bay offers unbeatable service, large portions and a variety of dessert options. Go for the chocolate cake – if you're going to ingest an absurd amount of calories, your birthday is the right day and this restaurant is the right place to do it. LOCATION: 61 Exeter Street, Boston. NEAREST T: Copley. WEBSITE: http://citytableboston.com
Where to take a date
1)    La Morra – Located in clean, suburban Brookline, La Morra offers authentic Italian cuisine in one of the most romantic atmospheres in the city. The pricey dishes prove that your date is worth the mouth-watering meal without breaking your bank TOO much. LOCATION: 48 Boylston Street, Brookline. NEAREST T: Brookline Village. WEBSITE: http://www.lamorra.com
2)    Finale – For the student (or their date) infected with a sweet-tooth, Finale warmly serves one of the largest dessert varieties in Boston. With locations in Brookline, Cambridge, and Boston, you can fulfill your chocolate desires at just about any place in the city. The dimmed lighting and intimate seating proves the restaurant is a perfect place to rid yourself of the first-date jitters. LOCATION: Various. Closest is 1 Columbus Avenue, Boston. T: Arlington. WEBSITE: http://www.finaledesserts.com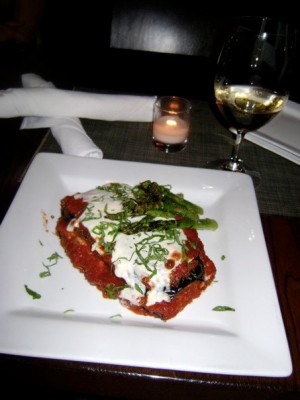 Best places for drunk hunger fixes
1)    Sunset Grill and Tap – Conveniently located near the oh-so-many Allston parties that you're sure to take part of, Sunset keeps its doors and kitchen open until 1am to serve some of the greasiest, cheesiest, most well-dressed nachos this side of the Mississippi. Split a half-sized portion between two people for $8, or tack on a few more eaters for a few more dollars with the full portion. LOCATION: 130 Brighton Avenue, Allston. NEAREST T: Harvard Avenue. WEBSITE: http://www.allstonsfinest.com
2)    T Anthony's – Situated right across from West Campus, this favorite pizzeria and fast-food Italian eatery has proved a darling of the BU student body for its quality of food, low prices, and undeniable Italian service charm. Open until 2am for most of the school year, walking into T's at 1am is like arriving fashionably late for the party of the year. Prepare to wait in line as the night goes on, and bring cash – they only accept credit cards for purchases over $5. LOCATION: 1016 Commonwealth Avenue, Boston. NEAREST T: Babcock. WEBSITE: http://www.tanthonypizzeria.com
Best places for absurdly cheap meals
1)    The Draft – This popular hole-in-the-wall bar opens its doors to the under-21s during the day to chow down on absurdly cheap and delicious deals. All day Sunday and after 6pm Monday, enjoy 25-cent wings in 12 different flavors with the purchase of a beverage. LOCATION: 34 Harvard Avenue, Allston. NEAREST T: Harvard Avenue/Packard's Corner. WEBSITE: http://www.thedraftbarandgrille.com
2)    Vox Pupoli – After a day of shopping on Newbury Street, stop by this elegant restaurant/bar for half price dinner menu through September. Try the melt-in-your-mouth calamari or the flavorful pasta carbonara to fill your stomach while keeping your wallet full as well. LOCATION: 755 Boylston Street, Boston. NEAREST T: Copley. WEBSITE: http://voxboston.com
Best late-night takeout/delivery options near campus
1)    Azama Grill: If you've never had Middle Eastern food or laid your eyes on the feast that is a chicken shawarma plate, run – don't walk – to Azama Grill in Allston. With attentive customer service and spice-packed flavorful dishes, Azama is quickly becoming a neighborhood favorite. LOCATION: 54 Harvard Avenue, Allston. NEAREST T: Harvard Avenue/Packard's Corner. WEBSITE: http://azamagrill.com
2)    Bravo Pizzeria – Boasting one of the latest delivery times (open for delivery until 3am), Bravo Pizzeria also serves some of the most authentic Italian pizza in Boston. Try their Sicilian-style with multiple toppings, or opt for a fresh leafy green salad. Check out their website for recent promotions, coupons and deals. LOCATION: 160 Brighton Avenue. NEAREST T: Harvard Avenue. WEBSITE: http://bravopizzeria