Fashion Blogs have been invading the internet in the last few years and have served as a source of inspiration (and procrastination) for designers, fashion editors and budding fashionistas alike. A fashion blogger myself, I've discovered the amazing perspectives of people all over the world on the multi-million dollar industry that is fashion. So if you're bored, love fashion and really don't want to do tomorrow's reading, here's a list of my favorite blogs to help you get through your latest bout of college ADD.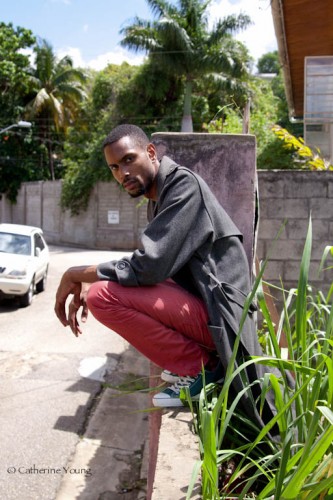 Vainglorious and Proud: This is honestly my all time favorite blog. Run by a UMass Dartmouth student, the blog covers mostly fashion, but also includes hilarious asides on the author's love of food, music and Kanye West. The blog is highly entertaining, full of colour and bound to brighten your day.
The Sartorialist: For those into street style, the sartorialist is an obvious choice. Run by Scott Schuman, the blog captures everyday  inspirational fashion choices from people on the street.  From business men in Japan to unsuspecting New Yorkers, Shuman brings utilitarian fashion to the masses.
Jak & Jil: A blog of few words, Jak & Jil gives a behind the scenes look at the fashion world. From models in between shoots, to editors rushing to meetings, Jak & Jil shows what it's really like to be part of the business.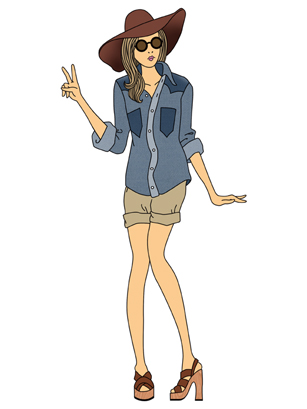 College Fashionista: Run by Amy Levin, C/F is an online source of the latest trends hitting college campuses all over the country. Want to know what your classmates are wearing or where they're shopping? Log onto C/F and see which fantastic Fashionistas your campus gurus have been spotting.
Fashiontoast: Rumi Neely's blog has garnered her lots of attention in the industry since its inception in 2007. A collection of photos of her personal style, fashiontoast is an amazing source of inpsiration for bloggers and designers alike.
Fashion Gone Rogue: A great blog for those interested in the photography side of the fashion industry. With direct access to hundreds of amazing fashion editorials, campaigns and spreads, there is no shortage of inspiration on this amazing site or its offshoot The Fashionisto.
Style Rookie: 13-year-old Tavi Gevinson continues to hold the fashion world in the palm of her hand. From her well articulated blog, Tavi holds court on the latest trends and fashions debuting in the most exclusive fashion circles. Don't let her tiny size fool you. Tavi's already been featured in multiple magazines and been the inspiration for fashion lines. A must read for those who are interested in fashion, but also enjoy a well told story.
inkblot*photography: Run by me! Shameless plug aside, my recently rescued blog is a place that attempts to focus on the photography aspect of the fashion industry and the wider world by zeroing in on captivating images. Alas, I am not famous, but hopefully one day.
Other blogs worth noting are Jane Aldridge's Sea of Shoes, Chiara Ferragni's The Blonde Salad, Lisa Marie Harris' Au Courant Daily and Jennine Jacob's The Coveted.
Hopefully after you've browsed through these blogs you'll have a new found energy to study so that you can graduate college and spend all the money you make at your high-paying job buying lots of shoes and gorgeous gowns.