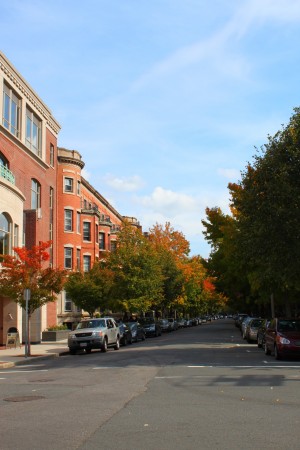 It's autumn, and Halloween is just around the corner. Everyone is out costume shopping, or putting on platinum blond wigs and calling themselves Lady GaGa – either way, Halloween is a time for all college students to put on crazy costumes, go party, and get schwasted.
When asked about what she usually does for Halloween, Lily Koufman-Frederick, SED '11, said, "It's different now that I am a college student, because you can't go out trick or treating, obviously. Since I've been in college usually we dress up and go to parties… Halloween is just dressing up and drinking. And just that." Another student agreed in stating, "Freshman year I got drunk and threw up all night." So as students, we are all doomed to a costumed night full of drinking and rowdiness, right?
WRONG. Some students are simply against the whole Halloween scene. You know, the ones who end up locking themselves in their rooms all day and going to sleep at eight, just so they can get through the entire mess. Luckily, this year's Halloween does not have to fall victim to either of these situations. There are plenty of fun things to do to celebrate October 31 around the city that don't involve spandex (well, most of them) and heavy drinking.
MUSIC
Believe it or not, not even music tours stop for Halloween. At 7 p.m. at the House of Blues, Florence and the Machine will be headlining along with The Smith Westerns and Hanni El Khatib, with tickets starting at just $25. If you're looking for a cheaper show, Big D & the Kids Table are playing at 7 p.m. at Paradise Rock Club for just $15. Then again, some of us would rather stay in at night rather than brave the Halloween–night crowds. The Middle East Upstairs is presenting a smaller 1 p.m. show that will feature Thieves and Villains, Love Via Dance Machine, Just Surrender, Stay, This Condition, With the Punches, and the Jealous Sea for just $10 in advance and $12 at the door. Though the band names are a bit smaller, who can turn down good midday-music on Halloween for under fifteen bucks?
ENTERTAINMENT
Ever want to spend your Halloween with infamous geeks, celebrating their geekdom? Well, if so, you're in luck. On October 31, w00tstock 2.8 is taking place at the Wilbur Theatre on 254 Tremont Street. Grant Imahara of "MythBusters, "Annals of Improbable Research" editor and Ig Nobels emcee Marc Abrahams,  and singer/songwriter Marian Call will be in attendance, along with special guest co-hosts Bill Corbett and Kevin Murphy, members of "The Film Crew" – a movie-based comedic team. What exactly is w00tstock, you might ask? It's basically a night of songs, readings, comedy, demonstrations, short films, special guests, and other clever widgets born from and dedicated to the enthusiasms, obsessions, trials and joys of geek pride. However, a night full of wonderful pure-geekiness can't be all fun and games, and comes with a price tag of $37. Just think of it as the money you would have otherwise spent on a cheaply made costume! Doors open at 7 p.m.
If geek-comedy is a little too much for you, have no fear. Dick's Beantown Boston Comedy Club at 124 Boylston Street is holding a Comedy Open Mic night for $15, starting at 9pm. If you've already chosen another Halloween or "Alternate-Halloween" activity, but this sounds interesting to you, no worries! Open Mic Comedy night happens every Sunday at Dick's Beantown Boston Comedy Club.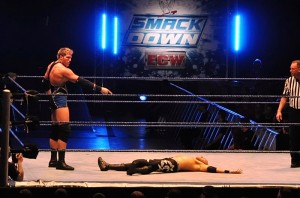 Can't imagine having a Halloween without all the spandex? Then do I have a surprise for you. At TD Banknorth Garden at 100 Legends Way, at 1 p.m., the WWE SmackDown World Tour presented by Legendary will hit. Guests include The Undertaker, Jack Swagger, The Big Show, Rey Mysterio, Kane, and many others. Tickets start at just $20, and I guarantee it will make for a Halloween experience you will never forget.
Do you miss feeling like a kid on Halloween? Well, everyone's a kid at the Franklin Park Zoo! From 11 a.m. to 3 p.m. go experience Zoo Howl just $14! The festivities include animal encounters, creepy crafts, ghoulish games, a trick-or-treat trail and a haunted maze. If you truly miss the experience of Halloween as a kid, this is definitely the place for you.
FOOD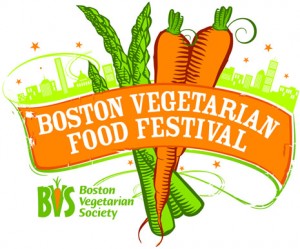 Okay, unfortunately, everything I have mentioned thus far has involved a price tag. However, the 15th Annual Boston Vegetarian Food Festival is FREE, and you guessed it, will offer FREE food samples, as well. The festival takes place at the Reggie Lewis Athletic Center on 1350 Tremont Street on both October 30th from 10 a.m. to 6 p.m. and October 31st from 10 a.m. to 4 p.m. So vegetarians, vegans, and just plain food lovers alike, rejoice! Halloween day holds a free, special surprise for you, too.
Whether you've found something on this list or rage on the streets of Allston, spiked cider in hand, Halloween should be a fun, celebrated day. If nothing else, there is always curling up under a blanket all day with a bag of candy corn and Netflix Instant Watch – always a celebration on its own.