In light of the upcoming elections on November 2nd, I had the pleasure of speaking with representatives – and good friends – from both Charlie Baker and Deval Patrick's campaigns, to hear about how students will be affected by their candidate. I talked to Matt Stern, the Students for Baker Co-Chairman, Julia Leja, the Deputy Finance Director for Deval Patrick's Campaign, and Amy Mahler, Press Intern for Deval Patrick*, to get the inside scoop on why they decided to work for their candidate.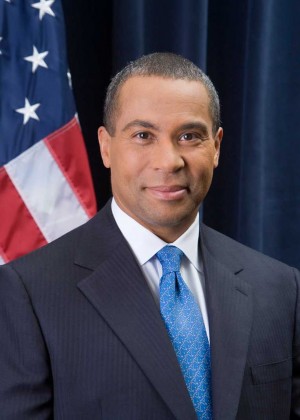 "[Patrick] said props the other day in the debate. I'm pretty sure it was the coolest thing in the world."
Both Mahler and Leja were full of praise for the Governor, and spoke enthusiastically about the campaign that he has run, and the reasons why Patrick appeals to students. One of the values that was emphasized was his ability to listen to students.
"Young people know right off the bat what their values are," said Mahler, "and need someone who will be responsive to their needs. Young people need to be listened to, and he does a beautiful job of that." Leja agreed, noting that he "really respects the voices of students everywhere."
"The public perception is that Governor Patrick is more friendly to students because he's accessible, and out there all the time," she said.
One of the greatest advantages to the Patrick campaign has been their grassroots campaign strategy and use of "friendbanks," a twist on the traditional idea of phonebanks. The idea is that volunteers are encouraged to get in touch with members of their community, under the assumption that people will be more likely to contact people they know. The campaign has called for voters to utilize their own personal networks with the "Got 50?" slogan, encouraging people to engage their friends in the political process. This method has resulted in a diverse mix of people who have chosen to work for the Gov.
"We have interns that worked in Massachusetts but go to school all around the country that had a desire to work on the campaign," said Mahler. "It's a testament to the Gov's ability to draw a diverse group of people to his cause."
So why did they decide to campaign for Patrick? Mahler says that it's because "Deval has a very impressive Democratic record: he's worked so hard for the state, and he's delivered on a lot of his original campaign promises. He's capable of working with the State Senate because he's a gifted people person. Tim Cahill is a candidate who is State Treasurer, a very day-to-day, money to money position to the point where he's been in the game a while, but I see him more of an efficient bureaucrat than a people person. And one of the problems with the Baker campaign is that it feels like it's Republicans voting for the token Republican."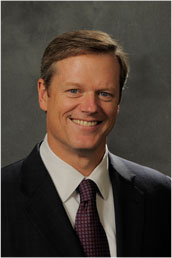 "I don't think he's a good politician; he's a good leader."
On the other hand, Stern would disagree. Calling Baker "innovative," he said that he was proud to support a candidate that had been an integral part of "two turnarounds" (a reference to Baker's time as CEO at Harvard Pilgrim and his time as the Secretary of Administration and Finance under Governor Weld from 1994 to 1998). An important factor of the Baker campaign, and a reason why this race "continues to be so competitive," is the strength of Baker's record.
"If this was about personal records of success and leadership, then [Baker] would win, but because his likeability is not at the level of Governor Patrick's, it has become more difficult," says Stern. "But you don't elect a governor based on likeability."
One of the biggest aspects of the Baker campaign that Stern thinks should appeal to students the most is the issue of job creation and student retainment in Massachusetts, noting that "[Patrick] boasted job gains over the last 6 months, but that's after we lost 100,000 over the last 4 years, adding to the total number of unemployed. So when he boasts about job creation, it's not quite true, because it's regaining the jobs that we had lost."
"What concerns me the most is that in the past month, we've lost 22,000 jobs in Massachusetts, the third highest rate out of all the 50 states. Compared to other Northeast states, we're doing terrible. And that's a big concern for students."
Another big concern for students, according to Stern, is student retainment in Massachusetts post-graduation. "The Boston Globe reported last week that more and more students are leaving Massachusetts for more competitive markets. If we can't keep students in Massachusetts, how do we ever plan on being competitive? We aren't keeping graduates because of failed policies."
So why did he decide to campaign for Baker? "I think he's run a positive campaign, he's a moderate voice. And Massachusetts needs a leader who's a social liberal and fiscal conservative. He's not afraid to make the tough decisions – he's said it openly in his campaign commercials, that he would cut 5,000 state jobs because our current situation isn't economically sustainable. But I like that he has a concrete set of proposals, and he wouldn't feel bad about making tough decisions that we need. In an economic downturn, that's what you need – someone who's not afraid to do what's necessary for the long term."
To find out more about the candidates, check out their profiles in the Boston Globe's Campaign 2010 section. Don't forget to vote on Tuesday, November 2nd from 7am to 7pm.
*The views expressed in this article are representative only of the individuals interviewed, and do not reflect the opinions of either the Deval Patrick or Charlie Baker campaigns.