Between speaking at events, competing on game shows and threatening to jump in the Charles River, the face of the Dean of Students Kenn Elmore is everywhere on campus– including, for a few hours Thursday morning, the side of Mugar Library.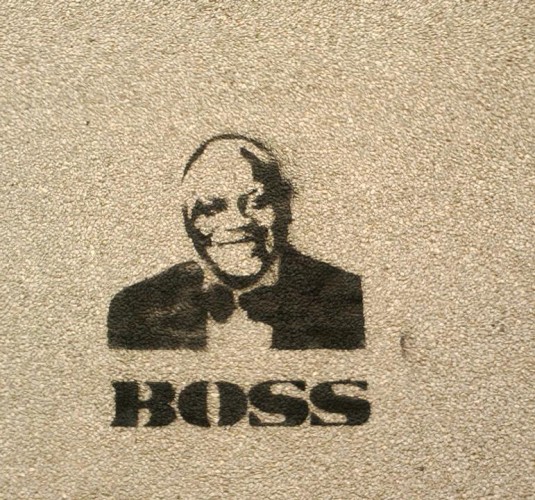 While it did not include his name, the bow-tie, hairless head and big smile are unmistakable indicators.
The image was not on the wall when Mugar closed Thursday morning at 2 a.m., but was there when the library opened Thursday morning at 7 a.m., said Mugar Library Director Robert Hudson.
"It had to be overnight," said Hudson.
The dean's face didn't linger long, as BU has strict policies concerning graffiti (and chalking) of any kind.
"The university procedure on graffiti on the outside of buildings is to call police and they come and wash it off," said Hudson.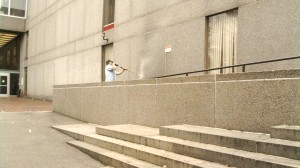 A police officer was at library by 9 a.m. and a high pressure graffiti removal company blasted the image off with a hose by 10 a.m.
As for what the "boss" is referring to, Hudson was unsure.
"Boss of students, boss of the university, boss as in cool, I don't know. It's enigmatic," he said.
Dean Elmore was not available to comment on the piece.
Hudson couldn't remember any other instance of graffiti on Mugar Library.
"I have worked in this building for 37 years and that's the first I have ever seen," said Hudson, looking out of his window at facilities management workers planting grass.
"You see those guys ?" he quipped. "They're planting grass in the shape of Dean Elmore's face."