Orienting to BU is a series aiming to help incoming freshman in the sometimes bumpy transition from high school to Boston University. Articles will be released around each summer orientation session.
One of the greatest fears for a college student is the threatening unknown that comes after college. Between worries over a career and dealing with student loans, constant pressure drives a collegiate to be as penny-smart as possible. For those on a Boston University meal plan, the difference between choosing wisely or poorly can end up in spending far too many Convenience Points on Lunchables late at night. Don't ever waste your money on unnecessary Lunchables, trust me.
The first and best piece of advice concerning BU meal plans is this: The Terrier Card Office in the basement of the George Sherman Union is open on weekdays from 9am – 5pm. This is where you will be able to change your meal plan during the year. Typically, it's best to do so at the beginning of semester or between semesters.
Hopefully, after reading this article, you won't need that advice.
All Boston University meal plans operate on two kinds of currency, "meals" and dining points. "Meals" are used at any of BU's various dining halls.
On the positive side, using a "meal" offers unlimited access to the dining hall's food until you leave. There is usually a wide variety of food and plenty of supply. On the negative side, peak meal hours at the busiest dining halls are so crowded that it can take up to fifteen minutes just to find a seat.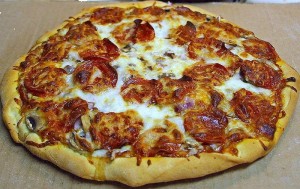 Dining points are used at many other food service establishments on BU campus. These are most frequently used at the GSU, Einstein Bros. Bagels (in the basement of CAS), and pizza delivery. Yes, Domino's and Papa John's deliver pizza on dining points. The entire list of dining point-friendly places can be found here.
The perks of dining points are convenience and consistency. When you have a favorite meal from Rhett's or Panda Express, it's often more worthwhile to get a guaranteed enjoyable meal than losing Dining Hall Roulette and ending up having to eat Lucky Charms. Dining points are also more forgiving to the busier student. Hungry between class? Grab a quick bagel at Einstein Bros. Late for a meeting but want a relatively quick meal? Buy a pre-made sandwich in the GSU.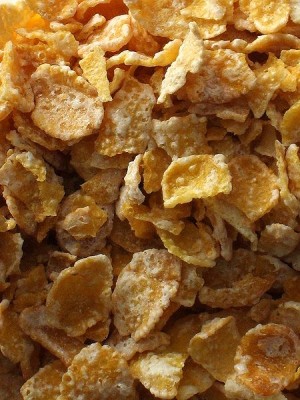 Generally speaking, however, you can get much more food with dining hall meals. One meal is all-you-can-eat. GSU meals can get costly for the unchecked stomach.
All BU meal plans function on these two currency types.
Of the cheaper meals plans (at $4,690 for 2013-2014), the 14-Plus Plan is best suited for the dining hall junkies with a consistent schedule. This will average two meals a day with $215 in dining points per semester. Correct management of this one can lead to a full stomach and little need to venture outside this meal plan. The 14 meals per week expire each Friday morning, however, and a lacking management will mean wasted money and too much snack food from Campus Convenience.
The other weekly plan, the 9-Plus Plan, allots for less time in the dining hall and more time at the GSU with $365 in dining points. The meal management is less stringent, but is still something to be watched.
The other two $4,690 meal plans, the 330 Plan and the 250 Plan, don't penalize for erratic weekly schedules. The 330 Plan gives 165 meals per semester (averaging slightly more than ten meals per week) that can be used at any time and won't disappear until the end of the year. Meals even transfer between Fall and Spring semester. Same goes for the 250 Plan (little less than eight meals per week) but it provides the most dining points of all the dining plans.
Two meal plans are left. Costing $4,970, the Unlimited Plan and Kosher Plan are simple. The Kosher Plan offers excellent kosher food at the Hillel House at 11 weekly meals that expire and restart every Friday morning.
The Unlimited Plan offers the most potential "meals" and least dining points. With this plan, dining halls are just a casual extension of your MicroFridge. Want an apple before class? Waltz right in. Have a quick craving for some Captain Crunch? Grab a bowl. If you ever go completely broke in points, the Unlimited Plan will guarantee food.
Bottom line: The 14-Plus Plan and the 9-Plus Plan are best for those who can eat on a consistent schedule. The 330 Plan and the 250 Plan are best for those with more erratic schedules and less consistency. More inclined to name-brand places like Jamba Juice or Panda Express? 9-Plus and 250 offer most dining points. Otherwise, go for the dining hall friendly 14-Plus and 330 Plans.
Never want to leave your dorm? Then Unlimited is for you. And the Kosher Plan is fairly self-explanitory.
With this advice, may all your om-noming be pleasant.