Orienting to BU is a series aiming to help the incoming freshman in the sometimes bumpy transition from high school to Boston University. Articles will be released around each summer orientation session.
We all know the story. Wide-eyed farm girl bursts into the big city equipped with even bigger dreams. She's wooed by the city lights and promises of opportunity, but gets disheartened along the way after a few run-ins with the darker sides of her urban setting. After a pep talk from either her future boyfriend or best gal pal, she takes the city by storm and achieves her dreams. Tah-dah, your standard Broadway musical.
As far as urban college campuses go, Boston University is regarded as a very safe place to be. By extension, college-town Boston also maintains a very positive reputation in terms of safety. Despite this, there are many precautions that anyone living in a city needs to take. With enough sage advice, your inner farm girl can keep herself from ever getting disheartened in the first place.
In the daylight, there's very little to worry about on BU campus in terms of safety. As long as you pay attention when crossing the street, your regularly scheduled walk to class won't turn into a failed game of Frogger. Just be wary of the impatient drivers, the miraculously loud-yet-stealthy MBTA trains, and hordes of bicyclists.
At night, providing that you pay even more attention to your surroundings, there's still little to worry about.
The straight-line shape of BU's campus is both a blessing and a curse. To people who live in West Campus, it's a curse. To people who live in Danielsen Hall, it's a really mean and vindictive curse. In terms of safety, however, it is undeniably a blessing. Commonwealth Avenue, the place where most of BU calls its home, is incredibly well lit at night. There is always some degree of foot or taxi traffic to ward off any potential nefarious scallywags of the dark. Not to mention a lot of campus is walled off by bridge or a safe academic building.
The simplest tip for walking around at night is to avoid doing so alone. People frequently do so without consequence, but if it's an option to have someone with you, opt for it. Friendly conversation is always welcome to make the walk less tedious and it's one of the easiest safety decisions to make.
There are times, however, when that may not be an option and walking must be a solo endeavor. If so, make up for your solitary situation by being aware. Avoid defaulting into the standard college student habit of plugging in those headphones. If you absolutely must listen to Ke$ha's latest musical gem, then use one ear to do it. Removing your ability to hear just projects vulnerability.
In the same vein, don't glue your eyes to your cell phone. In doing so, you are advertising both that you are distracted and that you have nice things that can fetch some even nicer cash.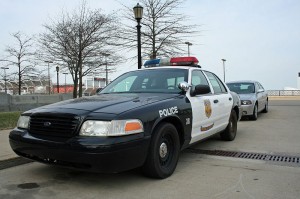 Speaking of your mobile device, input a new contact titled "ICE" with the phone number of your parent or guardian. ICE stands for "In Case of Emergency" and is something all paramedics utilize when searching for an identity or a method to contact a family member in times of emergency.
If I've just scared you into never wanting to walk alone again, then fortunately BU has an Escort Security Service! If you call the number (which is on the back of your BU ID) between the hours of 8pm and 2am, two red-clad superheroes will come to your rescue and walk with you anywhere on campus. The BU Shuttle also runs until 2am.
Additionally, if there's ever an emergency and you don't have a cell phone on hand, BU also has that covered. All across campus there are numerous blue-light telephones with handy red buttons to immediately contact the police.
For the last note in terms of personal safety, know that the Boston University Police Department should be your first priority in the case of an emergency. Calling 911 will yield the same result, but calling the BUPD (number also on back of BU ID) will get attention much faster since they are stationed at West Campus.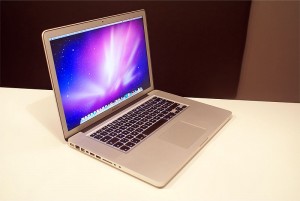 If this article gave you nightmares, there really is no need to worry. With the enormous amount of people at BU, the crime statistics show that the only thing that should be having nightmares is your laptop. Or cell phone.
In that case, always lock your dorm room when you aren't around, use passwords to secure everything, invest in an exterior hard drive, buy a laptop lock, and ask people to watch your stuff when you leave for the bathroom in the dining hall. Simple!
With this advice, the move from home to Boston should hopefully look a lot less scary. And many times less likely to turn into a musical production.