Overall Grade: A-
Download Now: "Afternoon," "July" & "17"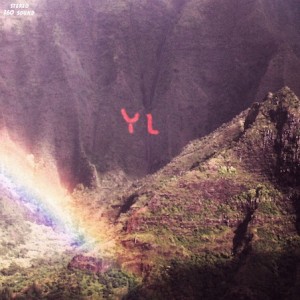 Youth Lagoon is the music project of 22-year-old Trevor Powers, a native of Boise, Idaho. On September 27, Powers revealed his work to the (indie) world with the release of Youth Lagoon's debut album The Year of Hibernation. Fitting very nicely into what music fans have come to expect from home-recorded indie music–lo-fi production, nostalgic lyrics, heavy reverb–Hibernation has already received a considerable amount of critical attention; Pitchfork awarded the album its coveted Best New Music label as well as naming one of Hibernation's songs, "Afternoon," Best New Track.
None of these accolades are undeserved, for The Year of Hibernation is undoubtedly a brilliant album. For the most part, its appeal is recognizable upon first listen. Powers, even at his tender age, is capable of writing both lyrics and melodies that are at once unquestionably catchy and brilliantly simple. Most of the eight songs on the album begin as quiet, "whispered laments" (according to Pitchfork) before developing into loud, high-energy crowd-pleasers. Much has been made of the fact that The Year of Hibernation was recorded in Powers' bedroom (purportedly), but the songs defy this background note in that they almost beg to be played at full volume. Case in point is the song "Afternoon," which truly benefits from a full-fledged attack on a computer's speakers, allowing the song to build from its subdued opening minute and a half, filled with whistling, to its stomping conclusion, complete with a marching drum beat.
The album's best moment comes in the form of the one-two punch that is the songs "July" and "Montana." These songs are not only evidence that Powers can write songs that demand the listener's full attention, but also that he can so accurately represent the troubling emotions of youth. From "July" : "I made a bridge between us then I slowly burned it/Five years ago, in my backyard I sang love away/Little did I know that real love had not quite yet found me." And, from "Montana" : "You wore a hoodless sweatshirt on your bed that night/With black leggings, I've never seen your face so white/Your honesty was killing me." The song "17" also supports this innocent youth motif, with what may be the album's best lyric: "When I was seventeen, my mother said to me/Don't stop imagining, the day that you do is the day that you die."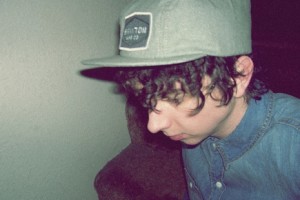 At eight songs, the album is too short, although perhaps in a good way; the album's length, or lack thereof, leaves the listener wanting more. By the time the album is really lifting off, it is, unfortunately, halfway done. Nonetheless, the album's highest point comes near the end with the spectacular "Montana."
Sure to be one of the albums of the year, Youth Lagoon's The Year of Hibernation is an achievement in and of itself, but magnified further when one remembers that this is Powers' debut. The album is one to be enjoyed repeatedly, loudly, and certainly, one to be shared.
Find tour dates and read more about Travis Powers here.