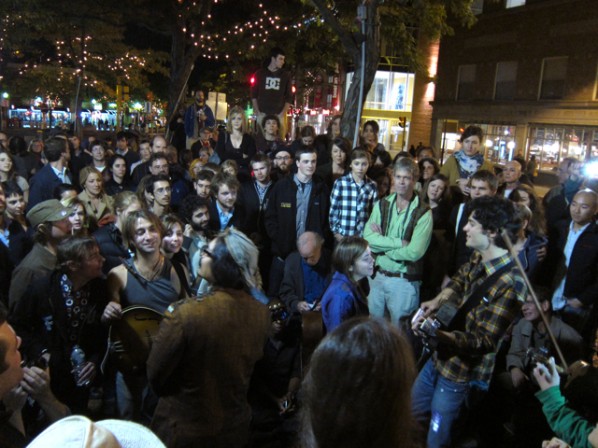 The Low Anthem's U.S. tour went out with a bang last Friday at Somerville Theatre. The Providence band performed for nearly three hours and relocated their encore outdoors at Davis Square in order to avoid breaking curfew.
The three-piece Americana outfit went onstage around 9 p.m. after opener Joe Pug, a folk singer-songwriter from Chicago. The Low Anthem began with a set of songs from 2007's What The Crow Brings and 2008's Oh My God, Charlie Darwin, including "To Ohio" and crowd favorite "Charlie Darwin" — songs that, by lead singer Ben Knox Miller's admission, first drew attention to the band.
Throughout the show, The Low Anthem employed a diversity of traditional instruments, ranging from a wooden pump organ to a hammered dulcimer. For the most part, Miller led vocals and played guitar and organ, Jocie Adams played clarinet, and Jeff Prystowsky played drums and bass. Not all instruments were as orthodox, however. For the end of "This God Damn House," Miller told audience members to call their neighbors using their cellphones' speakerphone, filling the hall with a ghostly feedback loop.
The acoustics of the large, seated theater were accommodating to the band, whose latest album was recorded in an abandoned factory. The space benefited restrained tunes like "Love and Altar" and "To The Ghosts Who Write History Books" as well as the band's more driving material, like their electric cover of Tom Waits' "Home I'll Never Be" and "Sally, Where'd You Get Your Liquor From."
Halfway through the show, the band entertained an "open stage policy," inviting members of the audience to join the group. One young man played the musical saw and another brought along his trombone. By the end of the concert, this policy reached near-ludicrous levels. During a cover of Leonard Cohen's "Bird On A Wire," Miller urged anyone with musical ability on to the stage, and a near thirty people partook in the amusingly discordant, drawn-out ensemble.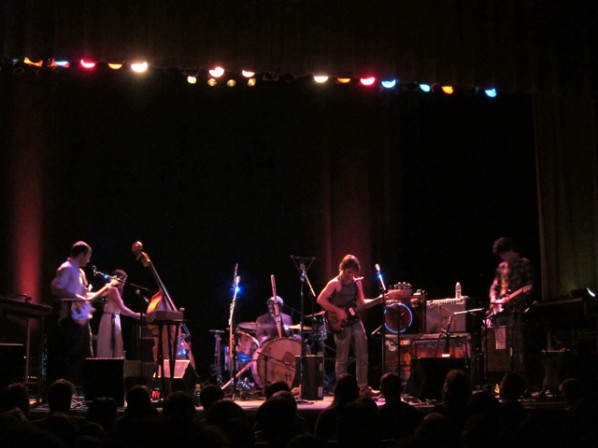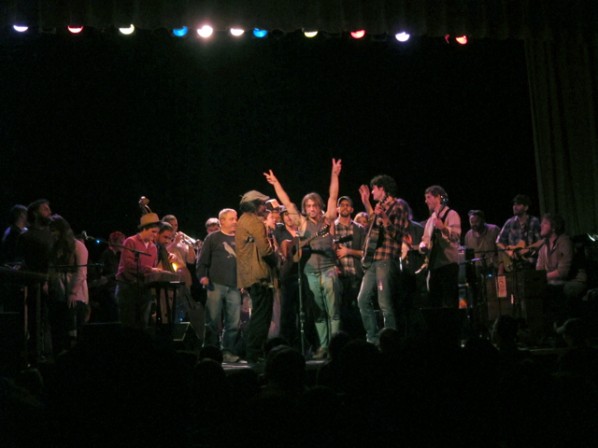 At 11 p.m., Miller announced that the band would be breaking legal curfew if they performed their encore inside the theater. As such, he led the crowd out to a public area across the street and began a set of classic bar songs and folk standards. Many watched and sang along as the band, accompanied by a few instrumentalists from the audience, played traditional classics like "Swing Low, Sweet Chariot," "Down to the River to Pray" and "That's The Way That The World Goes Round." Jocie Adams led the band in a beautiful version of Lucinda Williams' "Jackson" as well.
The Low Anthem played until midnight, closing their impromptu busking set with a rendition of the hilarious "Cigarettes, Whiskey, and Wild Wild Women."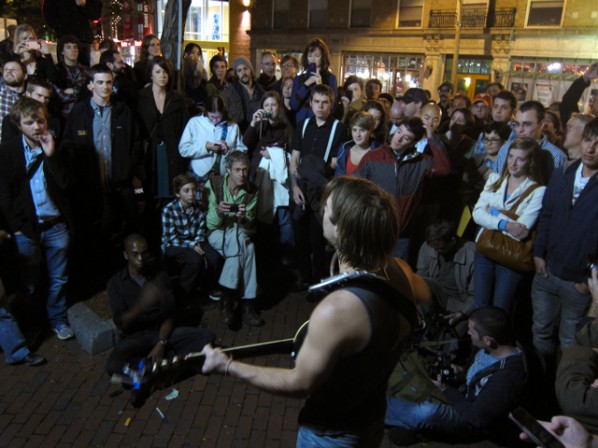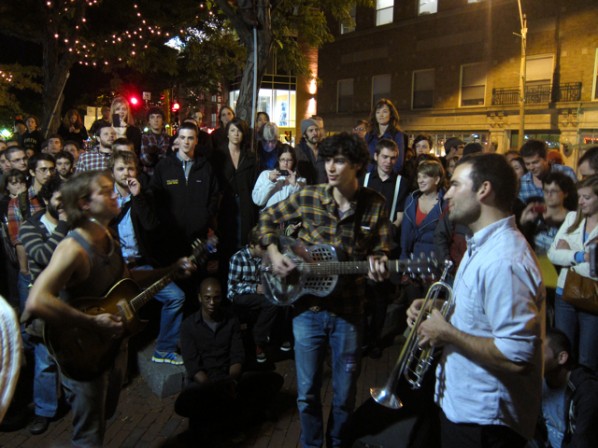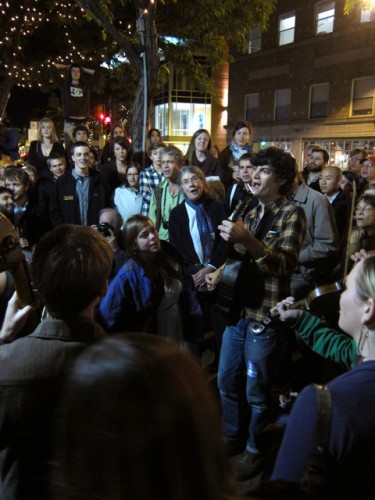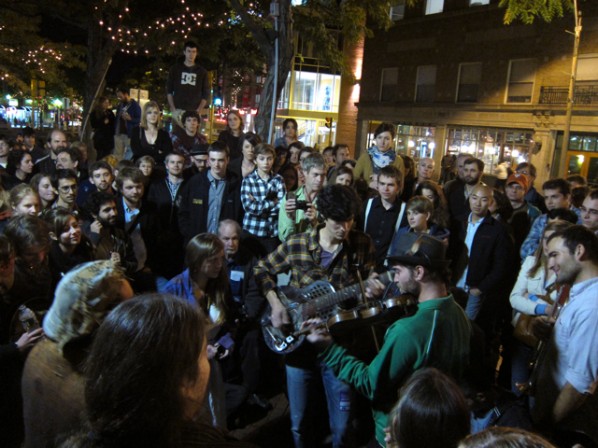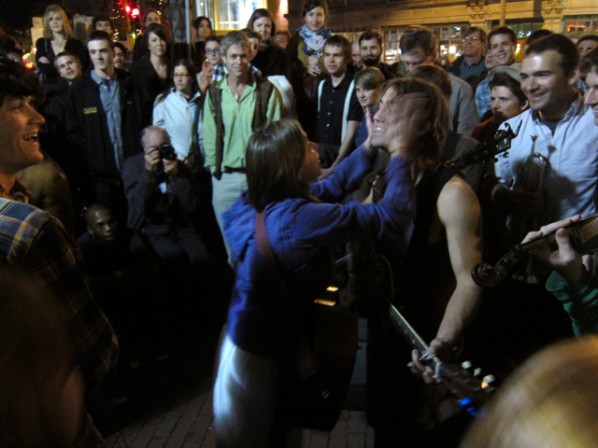 A portion of the merrymaking found its way on YouTube. Here's "I Will Not Be Moved" (adapted to the tune of Occupy Wall Street) and "Goodnight Irene."