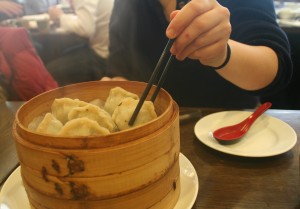 Meal after meal, college students around Boston suffer through countless bad dining hall selections and lukewarm ramen noodles. A solution to this problem has finally been found, and it is located in Chinatown. Guaranteed to spice up any culinary experience, the Dumpling Cafe is perfect for a college student's budget.
The menu is vast, confusing, and very authentic; take caution if your idea of good Chinese food is P.F. Chang's. There are some very interesting dishes for the more adventurous eaters to try; however, in order to not scare away the more faint of stomach, they will not be mentioned in this review.
The standouts on the menu, as one might guess from the name of the restaurant, are the dumplings. For under $20, customers can order at least three different types, all of which can be ordered either steamed or fried.
The vegetable dumplings were by far the best and should be ordered steamed. The dumpling wrapper is thin and delicate while the filling is rich and bold, creating an excellent contrast of textures. Paired with the complimentary hot tea, these alone could be a satisfying meal. Another good choice is the seafood dumplings. The filling is juicy and very flavorful, but make sure to order them fried. When steamed, the texture of the sticky dough does not compliment the smooth filling. When fried, the crunchy bottom and added flavor from the oil remedies the problem.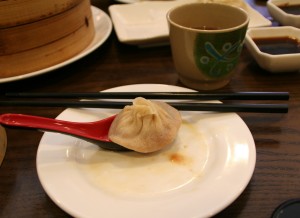 One of the most astonishing items offered is the mini juicy pork buns, which is actually a dumpling, not a bun. Inside a very thin, intricately folded dumpling wrapper is a bite-sized amount of perfectly seasoned pulled pork (not bbq). Through the steaming process, the filling in this dumpling is transformed into one of the best-tasting simple soups. The only downside to this culinary wonder is that there is no easy way to eat it. No matter the approach, soup is going to spill and will most likely make its way onto a piece of clothing.
Each order comes with six dumplings, making them an ideal item to share. The Dumpling Cafe offers full meals as well as other appetizers, all of which can be split. In short, the Dumpling Cafe is inexpensive, tasty, and fast: the ultimate college lunch spot.
Information on the location and menu can be found on the Dumpling Cafe's website.