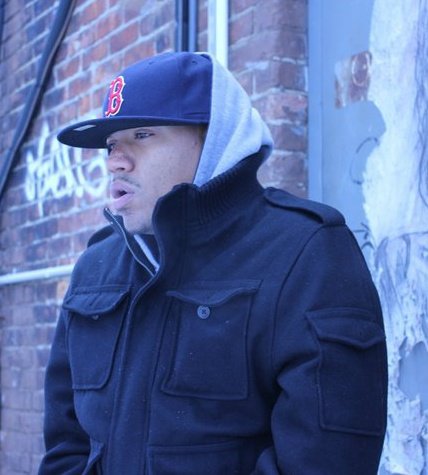 "Boston" and "rap" are two words that popular culture doesn't ordinarily put in the same sentence. Boston may have produced Gang Starr's Guru, but it still takes a lot of flak for Marky Mark and frat rapper Sam Adams.
But luckily, Dorchester must be trying to redeem itself for Mark Wahlberg's rap career because it has given us something much better in the form of Charmingly Ghetto, also known as CG. And even though the 24-year-old went to UMass-Amherst (where he studied journalism), the ties to Boston University he made after college have been helping him spread his talent across the city where he got his start.
"I started becoming interested in creating music in high school and haven't stopped ever since then," he says. "I have been blessed with the opportunity to share my music and [the fact] that people have taken the time recently to check for it among a lot of music that has fleeting and temporal qualities. I am really and truly focused on making music that is representative of a wide range of people that transcends race, culture, etc., and remains timeless."
CG first linked up and shared his philosophy with BU students Sean Croegaert-Key (COM '12), Steve Jones (COM '12), and Javier Martinez (COM '12) during the fall of 2010. Croegaert-Key writes for the Chicago-based hip-hop blog Ruby Hornet, Jones produces beats as part of a duo called Introspective Minds, and Martinez makes rap videos under the name ThaReelness along with a few other COM seniors in the film department.
"The rest is history, to say the least," says CG. "Since then, the student body has been very supportive of my music journey, and it's been a great experience working with and connecting with the students that have been involved with helping spread the word."
And spread the word they did. His EP "Overstanding" debuted this past summer and his album "Study A'broad" was just released in November. Since then, CG has gained a lot more attention, and has developed and matured a great deal even between the two records.
"I did not release [Study A'broad] until I felt I had put something timeless together for people. It really shows a broad range of sound and a feel that differs from Overstanding which was more of a genre fusion project," CG says. "[Study A'broad] means to me the pursuit of universal understanding and seeing that people from all walks of life have similar concerns and appreciations. Too much time is spent on determining our differences and not enough celebrating what we have in common."
In just hearing his thoughts on his album, there's no denying that CG is smart. The name Charmingly Ghetto comes from W.E.B. Du Bois's concept of two meanings in one from The Souls of Black Folk. He's charming but tough, and can incorporate both book smarts and street smarts in his verses.
http://www.youtube.com/watch?v=QUI2RHVs1A8
This shows in the song "Glory," which he just released a video for Wednesday. Martinez and his crew shot the video on BU's campus, and Jones produced the song's beat. The video includes concepts of racial disparity and political issues. CG says he chose the song because he believes it exhibits a number of skills he's improved on since his debut.
"[It] showcases the rhyme scheme that I have come to hone recently, really speaks on the art form from a retrospective standpoint, and helps to reintroduce many listeners to that inspired sound that people really enjoyed hearing in the past," he says. "With the cuts in the hook to the drum pattern, it's undeniably a crowd-pleaser. The visuals just came together perfectly for the record as well."
CG views his music as a work of art. He uses it as a means of expression, but still tries to perfect it. And if CG keeps following in the same direction he's following now, his art is sure to launch him straight to the top.