Updated with more photos from the convention. Keep an eye out for more Boston Comic Con coverage all week.
This weekend, Boston Comic Con brought out artists, collectors, and fans alike to Hynes Convention Center to share their love of all things comic related. Attendees went to panel discussions, met artists, and bought merchandise, but some of the more dedicated among them took it one step further. As is popular at conventions like Comic Con, comic lovers dressed up in costumes as their favorite characters and superheroes. Here are some of the most impressive cosplay costumes that filled the convention this year.
All photographs by Ashley Hansberry.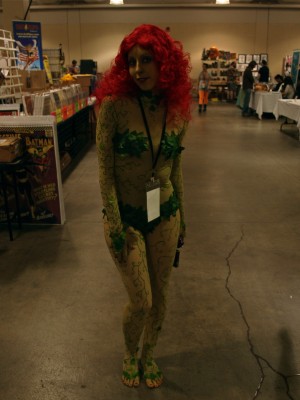 Poison Ivy