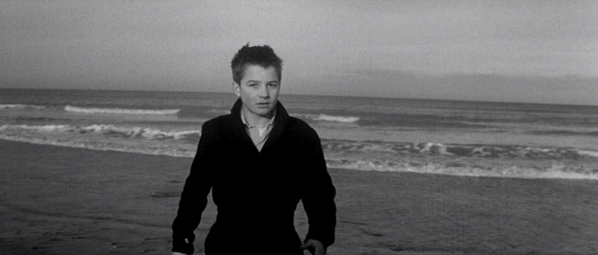 In the spirit of the Coolidge Corner Theatre, the BU Film Society is working to bring an arthouse classic to the big screen. The film of choice is François Truffaut's 1959 masterpiece The 400 Blows, and, if enough people reserve tickets in advance, the film will be screened at AMC Loews theater at the Boston Common on May 2.
The project is also something of a test run for Tugg.com, a new web-based company that offers a way for film enthusiasts to bring unique titles to their city. It's a novel process: individuals propose and curate a film event at a local theater through the website's library of films, fans help spread the word among friends and their community, and, if enough people reserve tickets on Tugg, the screening is approved. Tugg approached the BUFS in January to see if it would be interested in helping pilot the new service.
"Of course we said yes," said Justin Weimer, vice president of the BUFS, in an email.  He and the rest of the film society are excited to work with Tugg to try and bring a film to Boston that would otherwise be difficult to find in theaters. "The plan is to have film studies professor Charles Warren introduce the film and answer a few questions afterward."
The 400 Blows stars Jean-Pierre Leaud as Antoine Doinel, a young, Parisian only child who, misunderstood at home and in school, slides into a life of petty crime. The simple and touching film is Truffaut's debut feature, heavily inspired by the director's early life. The 400 Blows is also a landmark in the art-cinema movement known as the French New Wave and is regarded as one of cinema's greatest films. The BUFS needs 50 reservations by April 28, otherwise the event will be called off.
Composed of about 30 film enthusiasts and hundreds of online followers, the BUFS is devoted to sharing and discussing quality films like The 400 Blows. The student group is growing and hopes to coordinate more screenings with professors and student groups next year. Tugg may be a valuable resource for making these events happen, according to Weimer. Next, the group will be presenting the 2009 Greek drama Dogtooth in room 522 of the College of Arts and Sciences this Wednesday, April 25 at 7:45 pm.
Tickets for The 400 Blows are $9 and can be reserved here. More info on the BUFS can be found at their Facebook page.