After 17 years of centrist, conservative presidents (Chirac and incumbent Sarkozy), it seems as if French voters are finally ready for a change after Sunday's first round of presidential elections. Nicolas Sarkozy, the incumbent since 2007–French terms are five years in length–lost by a narrow margin to Socialist party candidate Francois Hollande, the former First Secretary of the party. Monsieur Hollande finished with 28.5 percent of the vote to Monsieur Sarkozy's 27.1 percent. Following the frontrunners were Marine Le Pen of the far-right National Front with 18.1 percent, Jean-luc Melenchon of the Left Front with 11.1 percent, centrist Francois Bayrou with 9.1 percent and a host of other hopefuls with little support.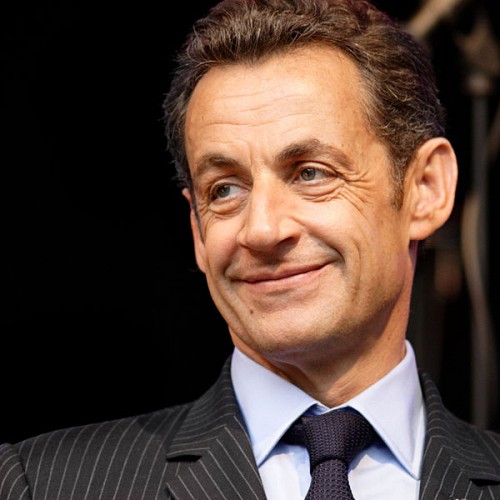 Monsieur Hollande obviously won the voting on Sunday, but he is not France's president-elect. Not yet, anyway. France, along with many other countries, uses a two-round voting system, in which, if in the first round no candidate receives the required number of votes (typically an absolute majority or  40-45 percent with a 5-15 percent winning margin), the top two candidates proceed to a second, decisive round of voting. The second round of France's presidential election will be held Sunday, May 6.
Monsieur Hollande's narrow round one victory is exactly that, but it could spell disaster for Monsieur Sarkozy, for whom many experts predicted a runoff loss if the first round did not go his way. There is some hope that the supporters of Mme Le Pen, another right-leaning candidate, will line up behind Monsieur Sarkozy in the run-off; the two candidates do share very similar views on immigration, Islam, and crime. Nevertheless, a significant number of Mme Le Pen's supporters have come out to say that they will not be voting for the current president.
Monsieur Hollande has, by his own admission, ridden a wave of dislike for Monsieur Sarkozy, as well as a commitment to economic prosperity to his first round victory, saying: "This is an election that will weigh on the future of Europe. That's why many people are watching us. They're wondering not so much what the winner's name will be, but essentially what policies follow." Apathy has indeed permeated French politics of late, with voters opting for the candidate they see as the lesser of two evils. One voter said after casting their ballot for Monsieur Sarkozy that "politics is a nest of vipers."
If Monsieur Hollande is in fact elected, it could cause quite the predicament for the European Union. In the EU, Monsieur Sarkozy has been working closely with German chancellor Angela Merkel to push austerity measures and save the likes of Spain, Italy, Greece and Portugal from defaulting. Monsieur Hollande's introduction would bring about a sea change to the EU and would see France move apart from Germany. Monsieur Hollande, in stark contrast to Monsieur Sarkozy and Frau Merkel, is hoping to renegotiate a EU treaty that was ratified in December–after much arm twisting from Berlin–that sought to limit budget deficits and national debts. Instead, as the socialist that he is, Monsieur Hollande aims to convince the European Central Bank (ECB) to permit greater inflation as well as promote euro bonds for national debt. In addition, while Monsieur Sarkozy has stuck to his conservative roots by cutting spending, reducing corporate taxes and opening the market, Monsieur Hollande has come out with a plan that includes public spending projects and job creation measures. Critical analyses have varied on the latter's ideas, with some predicting that they will only exacerbate France, and Europe's, current economic woes. Said Nicolas Baverez, an economist and author: "The real problem is the preference of public spending. The main candidates continue to believe that it is the state that creates jobs and that will innovate, and this is wrong."
The next two weeks will see Monsieur Sarkozy attempt to win over the voters of Mme Le Pen or Monsieur Bayrou, while Monsieur Hollande will work to secure the victory many are predicting for him.