The MacArthur Foundation was founded in 1970 by John D. and Catherine T. MacArthur, who started the foundation to "support people and organizations working for change on a variety of complex social challenges."
In line with this goal, the MacArthur Fellowship yearly gives out five-year grants to individuals and organizations working towards addressing challenging societal issues, who would use the funding for significant impact. This year, the 23 MacArthur Fellows included men and women from the United States, Mexico, and Switzerland working in a variety of fields.
Here's a look at the important work that the MacArthur Foundation is helping four individuals right here around Boston to accomplish:
All photos courtesy of the John D. & Catherine T. MacArthur Foundation, by Tsar Fedorsky for Home Front Communications.
Benoît Rolland – Stringed-Instrument Bow Maker
Benoît Rolland Studio in Boston, MA
Benoît Rolland is a classically trained violinist who studied and worked in Paris. After studying 19th century bow design and working for many years, Rolland opened his own studio in 2001. Rolland's unique talent combines his attention to detail with his creative mind. Before making a bow for a musician, Rolland listens to their music to tailor the bow specifically to their style. He is also perfecting a concert-quality graphite bow in response to the scarcity of the typically preferred type of wood. The MacArthur Foundation praises his collection of "musicianship, historical knowledge, technical skills, and continued research and experimentation" which will  "ensure that he will be a trailblazer in bow design for present and future generations […]."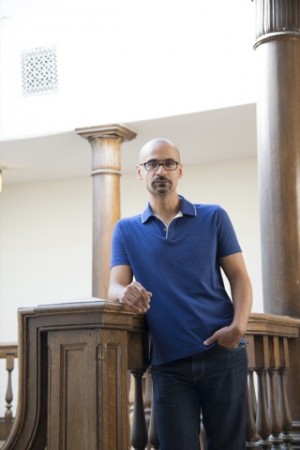 Junot Díaz – Fiction Writer
Rudge and Nancy Allen Professor of Writing, Program in Writing and Humanistic Studies at Massachusetts Institute of Technology
Junot Díaz is no newcomer to the realm of fiction writing. His first novel, The Brief Wonderous Life of Oscar Wao (2007) was a best seller, was well received by critics, and won the National Book Critics Circle Award and the Pulitzer Prize for Fiction in 2008. His writing focuses generally on the difficulties of multi-cultural living. Born in the Dominican Republic and having spent his adolescence in the United States, Díaz draws on his own experience to create realistic portrayals of the immigrant experience. The MacArthur Foundation praises him for his ability to "create nuanced and engaging characters struggling to succeed and often invisible in plain sight to the American mainstream" through the use of "raw, vernacular dialogue and spare, unsentimental prose."
Benjamin Warf – Pediatric Neurosurgeon
Director, Neonatal, and Congenital Anomaly Neurosurgery Program at the Boston Children's Hospital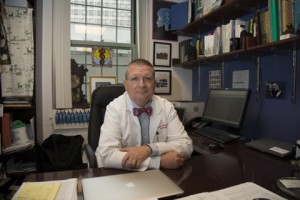 Benjamin Warf has changed the future for children born with hydrocephalus throughout the world. Typical treatment involved expensive surgery, the insertion of shunts, and extended monitoring. Warf's method is equally effective, but requires only a one-time surgery. Not only has Warf helped the advancement of neurosurgery in the United States, Warf also is working hard to aid children abroad. From 2000-2006, Warf served as the medical director and chief of surgery at the CURE Children's Hospital in remote Uganda. In addition, Warf pioneered a training program for neurosurgeons worldwide, which brought his methods to the Middle East, Africa, and Asia. The MacArthur Foundation praises him for "demonstrating that standards of health care can be improved alongside access to that care, in both the developing and the developed world."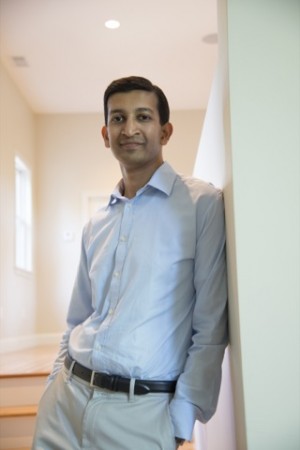 Raj Chetty – Public Economist
Professor, Department of Economics at Harvard University
Raj Chetty, a former professor at the University of California Berkeley and currently one at Harvard University, has been featured in many important economic reviews and journals thanks to his "rigorous theoretical and empirical studies." Chetty and his colleagues recently studied the impact of sales tax, finding that even when consumers understood sales-tax rates, they purchased less of a product when prices indicated the sales-tax, compared to adding the tax at checkout. Studying the perception and impact of taxes, Chetty's studies are helping to inform government policy. He is currently investigating more questions like the effect of tax policy on people's work and the effect of tax deductions on individual savings. The MacArthur Foundation praises Chetty's "timely, often surprising, findings in applied economics [that] are illuminating key policy issues of our time."
To learn about the rest of this year's MacArthur fellows, visit their website.