As a college student in Boston, I've learned how important it is to watch what I spend. Every little thing adds up: a ride on the T, a coffee every day, going out on the weekends, even stocking up on food when Sandy rolled through. Although I tend to think it won't hurt to spend money like this here and there, I know it can catch up with me, like it does with many other students. Spending a fair amount of money while in college, especially while living in a city, is seemingly unavoidable.
In reality, few students actively budget, myself included, so owning a smartphone comes in handy for budgeting on the go. Hundreds of apps have been designed for Android and iPhone users to help them keep track of their spending. This, for college students, can be a lifesaver.
After researching, downloading and trying out dozens of different budgeting and finance iPhone apps, below is a list compiled of some of the best ones.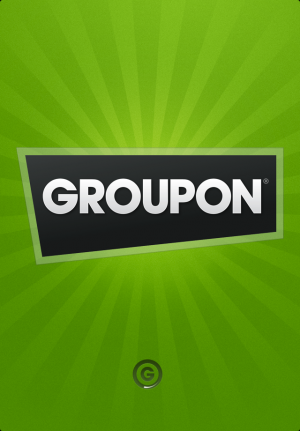 Groupon (free from the iTunes store)
Most people have heard of this app, but not everyone actually uses it. Groupon is well-known for a reason. It allows users to find the best deals in their own city and customize interests to find exactly what they're looking for. Users can search all deals or narrow results to only something specific, like food and drink or travel. This app allows people to save money on various things to purchase or do or see around their city. It's a great way to make steps towards budgeting but not completely cut out luxuries like a fun outing or two.
Redlaser (free from the iTunes store)
Somewhat similar to Groupon in the sense that it shows various top deals for different products, Redlaser allows users to scan the barcodes of products. From there, it lists the product and its price and then gives suggestions for other products based on that one. Users can view top deals of the day and deals varying by different stores, allowing people to consciously look around for a specific product they desire and find the best deal around for it.
Mint.com Personal Finance (free from the iTunes store)
This app means business. For those serious about keeping track of finances, this is the place to do it. The mint.com personal finance app has been rated among one of the best apps according to TIME Magazine and the New York Times. After opening an account, users can link to their bank and can track how much money they spend and where they can begin saving. It allows users to track their checking, debit, and credit accounts and even enter manual cash transactions. A customized budget is then created based on your spending habits and is monitored, keeping users updated as to whether they follow it or exceed it. It allows users to manage all of their accounts in one safe and secure spot; it even comes equipped with password protection and allows users to deactivate their mobile account if their phones ever get lost or stolen. When it comes to budgeting, my recommendation is that this app is the way to go.
Don't waste any more time–or money. Download one or all of these free apps and become a smart spender today.