I sat down to write this in my warm clothes, inside my fully furnished suite, my laptop plugged in to charge, knowing that there are thousands upon thousands of others in the northeast that do not have this luxury at the moment. Yes, these things are a luxury. A home, electricity, and having food and warmth are things that many of us, including myself, unintentionally take for granted every single day. Unfortunately, it takes a catastrophe like Hurricane Sandy to devastate cities and lives all along the east coast of the U.S. for many of us to wake up and see the bigger picture.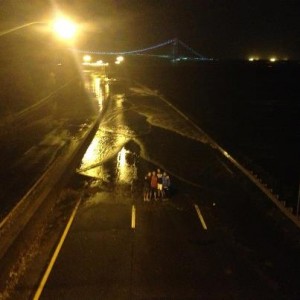 While we students at BU were able to get out of classes for the day last Monday and naturally rejoiced, I never really thought about how bad the conditions were for everyone else south of us. Sandy made her presence known from Maryland all the way up to us here in Boston. Downtown and midtown Manhattan, Staten Island, and the coast of New Jersey are all virtually under water.
The storm has had a humbling effect on its survivors and those of us who witnessed it from afar, and it has brought about a lot of changing attitudes. People wonder, is this because of climate change? What will happen to all of the places destroyed–will things ever be the same there?
Sandy hit home for me personally like many others. I'm from Long Island, which saw a great deal of damage. The majority of my friends and family still don't have power and they have to wait in line two to three hours to get gas (that's if they can even find a station that has any, or if they don't run out of gas waiting in line beforehand). Conditions are surreal to think about as I sit here, safe in Boston, but worried about everyone back home. Yet, as I worry about them, I know there are others that are much worse off, and I fully realize how fortunate I am.
Nothing can truly capture the detrimental conditions, ruin, and loss as well as pictures can. While where I'm from didn't see as much devastation as many other areas, it still goes to show that countless communities were affected by Hurricane Sandy, and that the road of recovery will be a long one everywhere.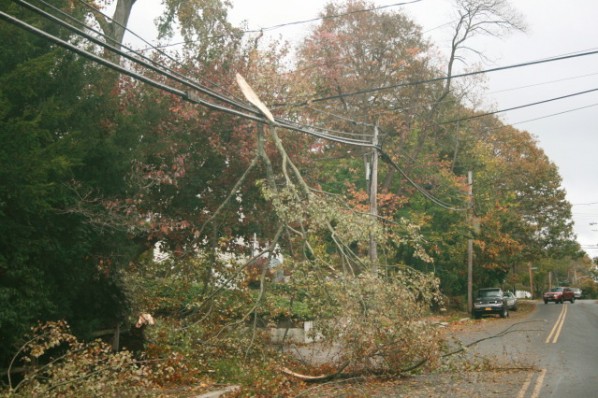 If there is any advice that we can all walk away with it's this–remember how lucky you are. Not just when hardships such as Hurricane Sandy occur, but every day. Life can change fast and unexpectedly. Don't remain apathetic. Empathize, be aware, and mostly, be thankful for what you have.