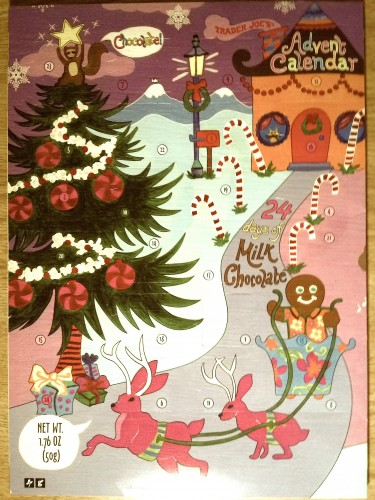 On December 1, with snow fluttering past my window, I excitedly tore the plastic covering off my advent calendar and scanned the cartoonish holiday scene for the door labeled number one. When my eyes finally settled upon it (next to the gingerbread man driving the jack-a-lope-drawn sleigh), I opened its cardboard flap and gobbled up the chocolate piece found behind it.
Advent calendars, and the dutiful counting down the days before Christmas they encourage, are just one of my family's holiday traditions.
We also have other traditions, like having lunch in the Walnut Room of what used to Marshall Field's in Chicago, before Macy's bought it out. While we're there, we always stop and get a pretzel at the European-style Christkindlmarket, also in Chicago.
Not to mention the extensive annual Christmas decorating, homemade candy-making and, of course, going to the movies on Christmas Day. These traditions play an important role in building the excited anticipation that characterizes my holiday season. In some ways, I look forward to these traditions more than I look forward to the actual holidays that spur them.
While my family may go a little overboard, nearly everybody has holiday traditions. They range in scope from long pilgrimages to see far-away relatives and elaborate plots to keep the legend of Santa alive to ritualistic movie watching among friends, but all of them are somehow connected to the clump of holidays and celebrations that stretch just past the ends of December.
Below are just a few of the traditions and rituals BU students practice every holiday season.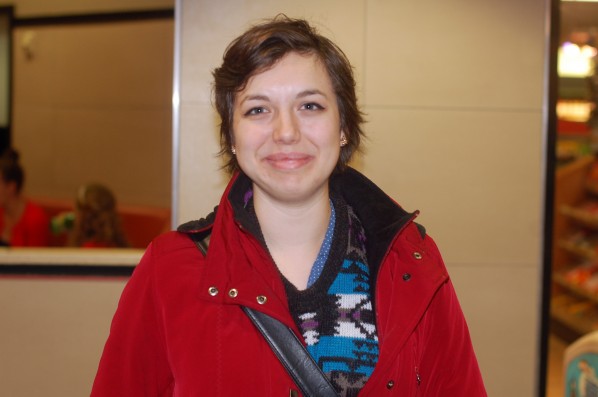 "My parents are English, so they have a tradition where they don't put Christmas decorations up until Christmas Eve because supposedly Santa puts up the Christmas decorations. So when you wake up Christmas morning, the tree is all set up with the lights and all the presents underneath. Then you leave all the decorations up for the month of January, so it's opposite the American way where you do it from Thanksgiving to Christmas and from Christmas to Epiphany. It's a lot more work for your parents!"
This tradition and Alden's parents' work made her believe in Santa Claus for a long time.
"I believed in Santa for a lot longer than I believed in anything else like the Tooth Fairy or any of that. I must been like 11 or 12 before I was pretty sure. My mom used to leave out carrots and oats for the reindeer, and then have them in the morning with little bites taken out of them."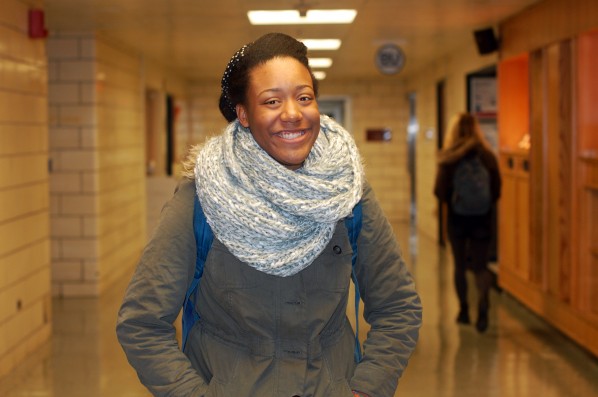 "Every Christmas, my favorite holiday tradition is I watch two of my favorite holiday movies. I watch It's a Wonderful Life and The Shop Around the Corner. I'm a big Jimmy Stewart fan. I'm one of those weird people who likes to watch movies alone."
Johnson also mentioned that her family does Christmas a little different than other people.
"My family actually has a little more of a relaxed Christmas than I think most families. After my brother and my sister wake us up at six o'clock in the morning to open all the gifts, my mom will make one large meal that just sits in the kitchen and it's like 'go when you want to!' so there's no sit-down dinner."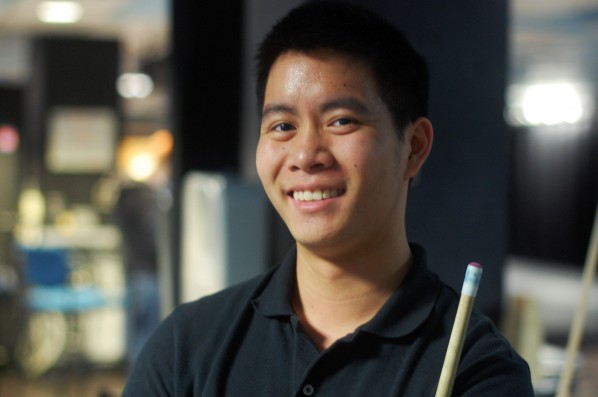 "We used to go to Maine every year for skiing and snowboarding. Recently, now I'm in college, we've been using winter break more for Taiwan, to visit my grandparents. I work during the summer, and during winter break, it's like 60 or 70 degrees there, so it's really nice. It's a good time to go because during summer it's like 100 degrees.
"[We go] basically every year. My parents like to keep me in touch with their culture there and speaking Chinese, which falls off. It's like a cycle. When I get to Taiwan the first week or two I like can't speak at all and I come back fluent. Then I forget it again. That just happens over and over."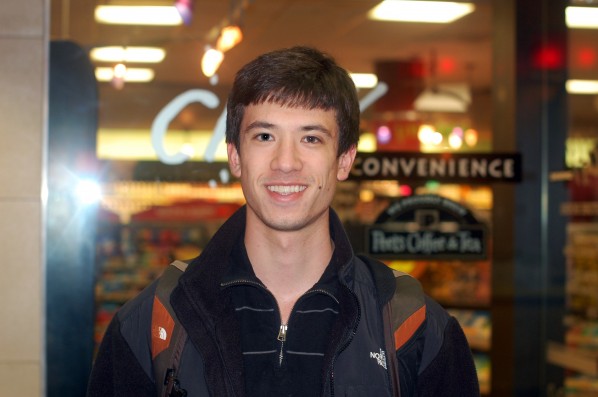 "On Christmas Eve, we get a copy of The Night Before Christmas, and one person holds it for reference, and the rest of us take turns trying to remember the next verse. By this time, most of us know every verse, but it's a matter of the order."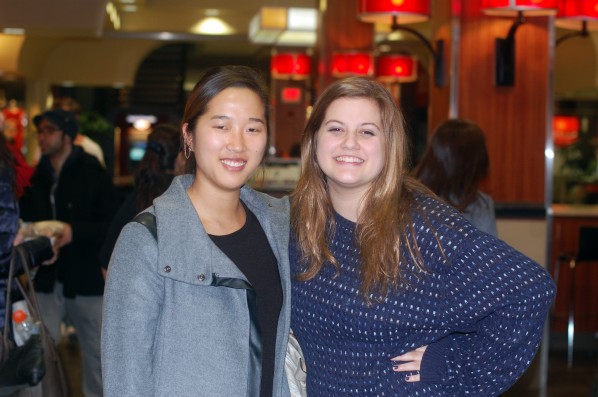 "I live in Atlanta, and my parents and I drive 16 hours to Texas every Christmas to see my dad's side of the family. It's 16 hours and about as much fun as it sounds, but everyone usually gets there in one piece, so it works out."
It wouldn't be a tradition if there weren't some things about the drive that never change.
"We play the license plate game. We have to find all fifty states. We've never not found all fifty, so I don't know what happens if we don't. Even the weird ones. Also, my dad sometimes makes up little songs to himself, and they're always really bad."