Nestled among the bohemia and academia of Cambridge and Harvard University, two floors above the Hong Kong Restaurant and one floor above a tiny college bar, Rick Jenkins' Comedy Studio holds a modest audience in a small room with a slightly elevated stage in the corner. The audience is an eclectic mix of couples out on dates, students taking a night off, the curious middle-agers who came alone, and onlooking comics. A blond waitress scans the room for drink requests as a husky, mid-20s comic in glasses takes the stage.
Sean Sullivan, the Comedy Studio's host for the year, intersperses pre-written bits with riffs on various crowd members, employees, and whatever else crosses his mind. Every Thursday night, Sullivan hosts a line-up of comedians young and old, honing his own stage presence and material over his hosting tenure while ten other comics do the same with their sets.
The Comedy Studio, owned and managed by Rick Jenkins, has developed a reputation in the Boston area for being a coveted venue among comics, a place where one can exhibit their best material in front of paying audiences and hopefully springboard onto the next level in their careers.
Jenkins, a tall, balding man who gives the impression of an amiable middle school principal, moved to Boston to become a comic at the age of 26.  It did not go well. Giving up on performing himself but still infatuated with the business, Jenkins started his own venue in 1994 to showcase the range of talent in the area.
After several years of working with and improving comedians, Jenkins and his venue attracted better and better talent while still developing younger comics. Today, on any given night, names like David Spade or Colin Quinn might take the stage, followed by someone who has been performing for just a few months. The Studio has come to embody Jenkins' vision as a place where veterans and rookies alike can feel comfortable working on material, a testing ground that harbors improvement as well as openness and acts as a sort of boot camp for those trying to break into the business.
"Seinfeld refers to clubs like this as the sweaty gym," Jenkins says. "People with talent and drive get the tools where they can do what they want to do, but no one's going to walk in and be a star tomorrow… That's what I want to do with this club, where it's that neighborhood playground… We're all in front of the same audience on the same night, we're all being judged by the same criteria. It's your chance to play with the big boys, and it's a chance for the big boys to prove they still have it."
Tonight's acts include some obvious newcomers and some more experienced comics, who elicit reactions that range from polite chuckles to hearty laughter to dead silence. Brian Moote, former comic-in-residence and co-creator of the MTV show Money From Strangers makes an energetic appearance. Jay Larson, a veteran that has performed on Comedy Central and has his own popular podcast, the Crab Feast, stops by to try out some new material and receives the biggest reaction of the night.
Matt Kona officially kicks off the show, as he has been doing six nights a week for the month of November as the Studio's comic-in-residence. Kona, 30, comes on stage in a long, scraggly beard and beanie – he knows what the audience is thinking, and his first joke acknowledges it – he looks homeless. His jokes are self-deprecating and self-referential, consisting of plenty of wordplay and turns of phrase.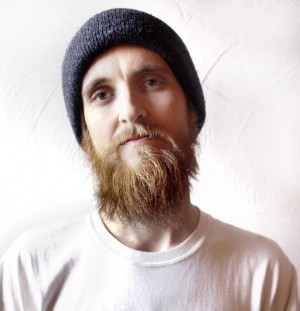 "The other day I bought a cocaine grinder. It was the worst-tasting sandwich I've ever had," he grins.
After a few more acts, Ryan Darmody comes on sixth, bounding on stage in scruffy blond beard and flannel. His general amiable demeanor and jokes about his conservative parents, subway ads, and the city of Worcester get a good response from the crowd.
Darmody, 27, got his start performing at Endicott College and working at the Newport Comedy Festival. Starting out with a nice-guy schtick that faded as he accumulated life experiences, he took a class at the Studio and performed at open mics around the area before approaching Jenkins to start playing the Studio.
After a comic decides to actively pursue stand-up, most survey the area for open mic nights at different venues, getting up in front of audiences that can be as small as five people to hone their craft night after night. This can be the most important part of any comic's career.
"Comedians are all about getting enough work to become good, so the ones who get the chance to work and take advantage of it become good," Jenkins remarks.
Kona, while serving as roadie for a friend's band, started trying to make his friends laugh and wrote jokes in their downtime, sparking his interest in performing and stand-up.
"It's an intoxicating feeling," he says. "It's a real powerful thing, to make people laugh."
Kona also played open mics for about a year before coming to the Studio. To encourage honest feedback, he refrained from telling his friends about his career at first while discovering his style and refining his act.
"I probably developed my persona in the backs of bars in Chinese restaurants at open mics," he says.
A comic's persona, or who they are on stage, can be just as essential as the jokes they tell. All the great stand-ups – Eddie Murphy, George Carlin, Louis CK, etc. – have huge followings not just for what they say, but for their on-stage personalities as well.
"As you develop you figure out what works for you, what kind of jokes you enjoy telling, what you want people to take away from you. It's always just learning. You're always going to want to find new things about yourself and your audience," Darmody says. "It's very hard to find your unique voice and once you do, it's a great feeling… I imagine."
The continuous tweaking of jokes, style, and persona during this period is essential to any comedian, but learning to deal with failure is similarly essential.
"There's comedians I know that have a bad set and then you don't see them for three months. If I have a bad set, I want to go on stage later that night," says Kona.
In his first booked performance, Kona performed at a benefit for a motorcycle club in Maine in which the preceding performer jokingly introduced him as "Steve Kona," who owed her child support. The bikers failed to pick up on the sarcasm, and started insulting and throwing things at Kona throughout his set. Maybe it doesn't always take a biker gang, but it is the moments like these that help young comics shed their stage fright.
"You get to a point where you don't bomb anymore. Once you get invested in the scene, basically if the show doesn't go well, you don't really look at it as a personal thing, just that the show didn't go as well that night as it could have," says Darmody.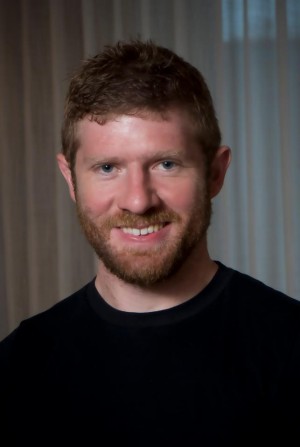 Working one's way up to a set at the Studio is a goal for Boston comics, but just one rung on the ladder to bigger and better things. For Darmody, comedy takes a backseat to his day job as the ticketing director for the Wilbur Theater.
"It is still my passion," he says. "Sadly, it doesn't pay the bills, but I keep it as a fun hobby right now." An ideal situation would be touring full time and supporting himself solely on that income, but Darmody remains realistic. "A career is a career," he laments.
Though he also has a day job, Kona is perhaps more invested, performing almost every night in an effort to hone his craft and move onto the next step in his comedy career.
He compared his current situation to minor league baseball. "You want to get noticed and move up to the big leagues…You have to make a name for yourself and be someone that's sought after."
His ultimate goal would be to take his act on the road, to get a TV spot, to become popular on social media, and to "be someone that people's parents know about."
He knows it will not be an easy process. In addition to his many performances, he hosts a podcast called Comics Coming Up and hands out posters, stickers, and flyers to fans, all to try to build a following that is essential for budding professionals.
"If I second guess, it's not for long. This is what I want to do," he says. " It's such a long game. As great as it would be to get magically discovered, it's still very unlikely. You have to do it for years, oftentimes much longer."
The process is a tricky one, especially in a city like Boston that's great for development but more scant on professional attention. You can have all the audiences, all the promotion, all the shows you want, but none of it matters if you can't make people laugh. So how do you do this? What makes a good comic?
"What makes a good comic is what makes a good salesman," says Darmody. "The key to being a successful comedian is that you sell yourself and then you sell your types of jokes and the type of comedian you'd like to be and then you sell your specific jokes."
"A good comic can stand on his own," Kona says. "He can do any show without having to adapt to the room. Maybe he makes the room adapt to the comedian, where whatever the comic's voice is can work in front of any crowd."
The show that night was closed out by Chris Fleming, who almost eschews stand-up altogether in favor of inheriting the persona of suburban housewife Gayle Waters-Waters and spending the entirety of the set vigorously jogging in place and spouting non-sequiturs about children, pets, and cooking. He brings down the house.
In a business that revolves solely around standing up and trying to make other people laugh, it seems strange that the same virtues that lead to success in any other field apply: hard work and practice. The Comedy Studio doesn't pay its comics, so why would ten people every night venture on stage with the obvious potential for the audience's disdain?
For the comics here and elsewhere, the simple allure of bringing joy to others is enough to keep them coming back, with some like Kona trying to erect a whole career out of it. Jenkins sees no reason for prospective comics to be discouraged from doing so. Though everyone must define success on their own terms, to him, comedy is still a very viable occupation. In his estimation, just five percent of all comedians "make it," but 100 percent of those who put all their time and hard work into it achieve success.
Though it may not be everyone that ends up touring the country to tell jokes, the most dedicated will find a way to make a living off bringing a smile to the faces of others. For many at the Comedy Studio, even if it's just for the duration of their seven minute set, it's good enough.
Listen to Matt Kona's podcast here and watch some of Ryan Darmody's videos here.